Useful Information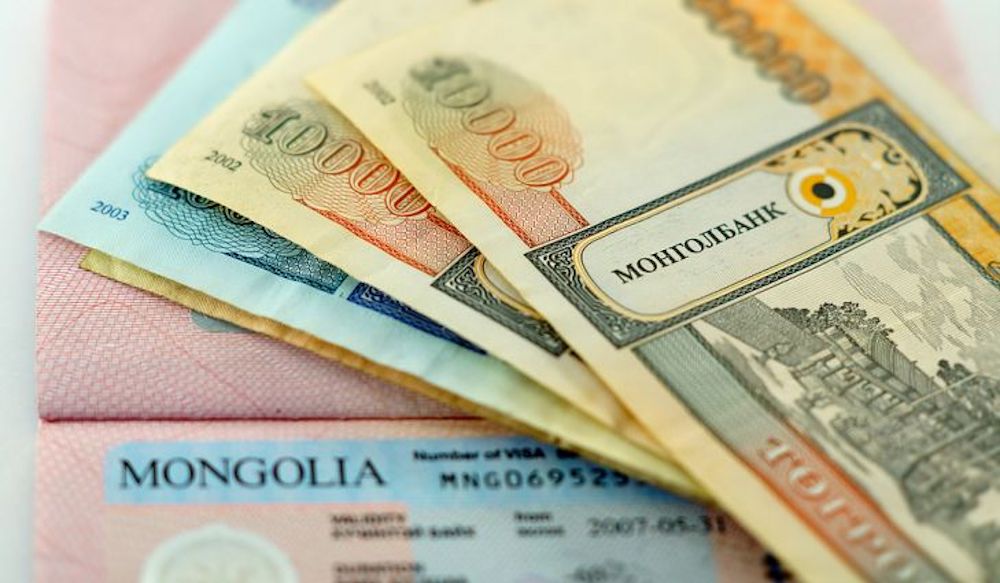 Money in UB
Currency and currency exchange in Ulaanbaatar
The local Currency
Mongolian national currency is Tugrug.
The exchange
Pound Sterling, US Dollars, Euro and other major currencies can be converted into Mongolian tugrug locally, or you can purchase currency in advance. It is not difficult to do some exchange and highly available at most banks and bigger malls. Local currency can also be withdrawn 24 hours a day from ATMs, and larger shops and restaurants usually accept payment by credit or debit card. Traveller's Cheques are not recommended as they're often difficult to exchange and incur high fees.
Internet and Telephone
While travelling through Mongolia, it would be good idea to get SIM card and charge it with Data unit for your use. Mongolia has 4 mobile operators named as Mobicom, Unitel, Skytel and G-Mobile. Each operators offer you various services, so you can choose the one best suit your travel in Mongolia. Some offer in-network bonuses like free talking or texting, which has led many people to carry multiple phones with multiple phone numbers on multiple SIM cards. They differ by their coverage throughout the country and so you have to choose where they can offer you connections. They also have a conveniently located several branches around Ulaanbaatar with some English-speaking staff who will be able to meet your cell phone needs. You will be introduced info about international call, message and data service packages designated for foreign tourists and business people visiting Mongolia. The Tourist SIM Card is also available sold by all the branches and contracted distributors of all operators.
Mobicom
For detailed info at
www.mobicom.mn,
Customer care center-2222
Unitel
For detailed info at
www.unitel.mn,
Customer care center- 1414, 77778888
Skytel
For more detailed info at
www.skytel.mn,
Customer care center- 1515, 1800-1515
G-Mobile
For more detailed info at
www.gmobile.mn, 
Customer care center- 3636, 98103636
International Calling gateway
Mobicom 003
Unitel 002
Unitel 008
G-mobile 009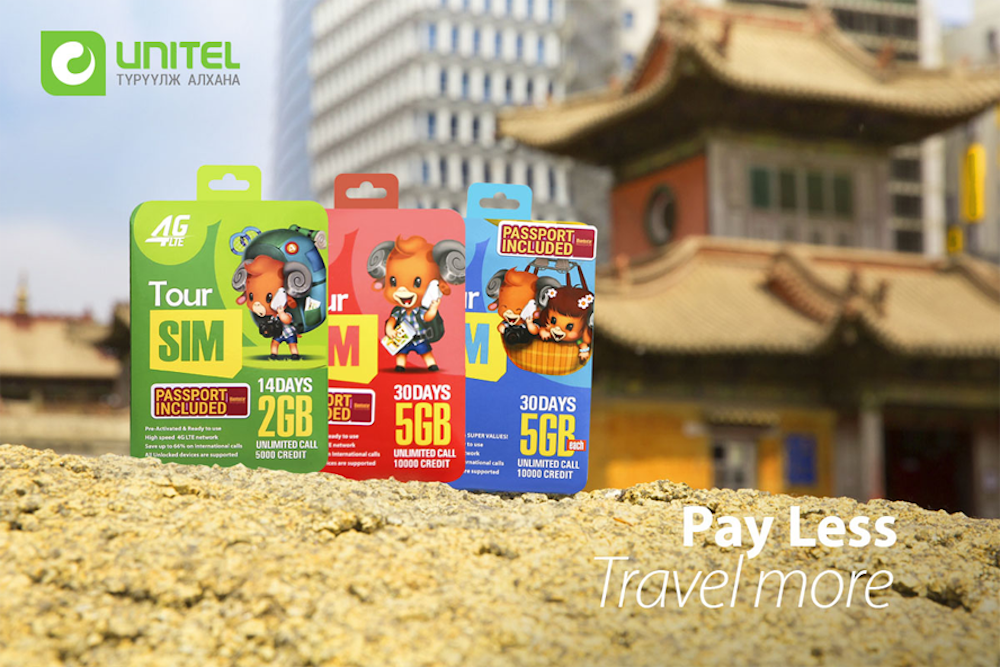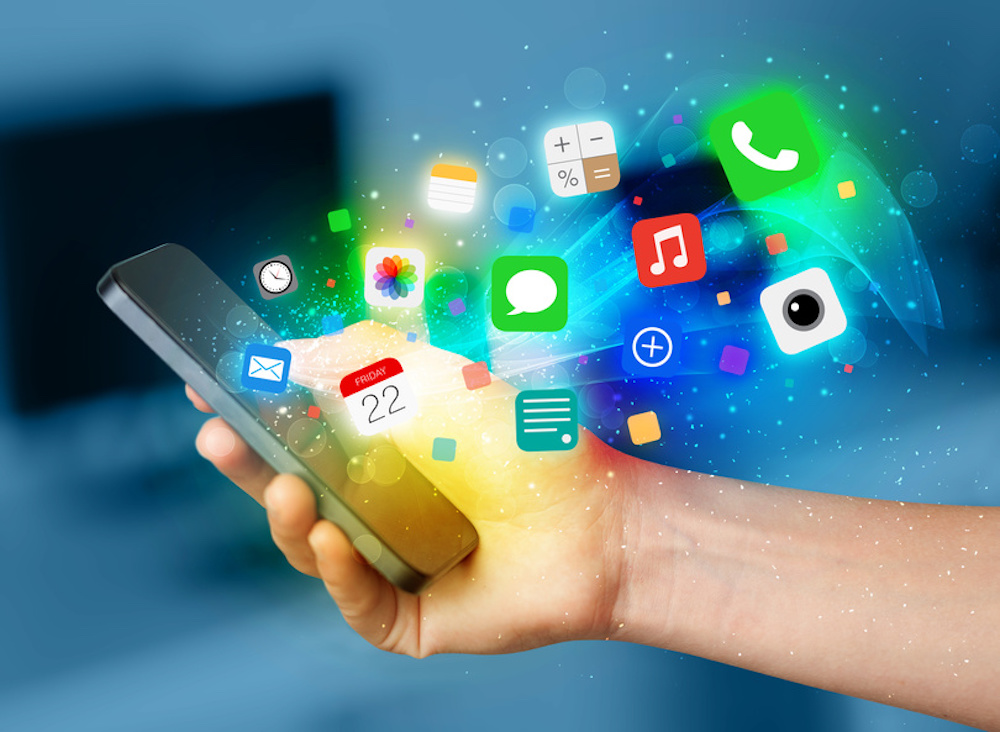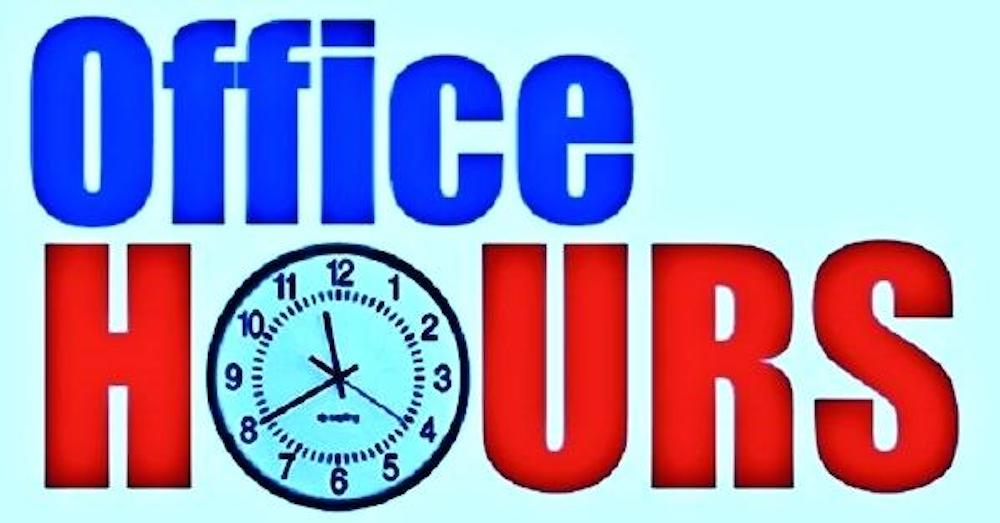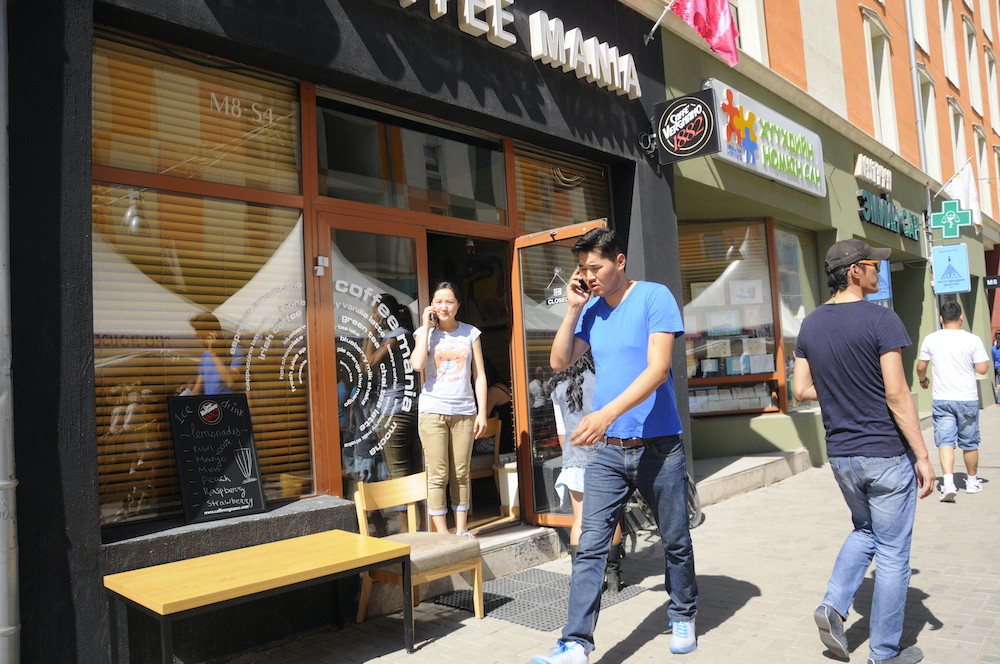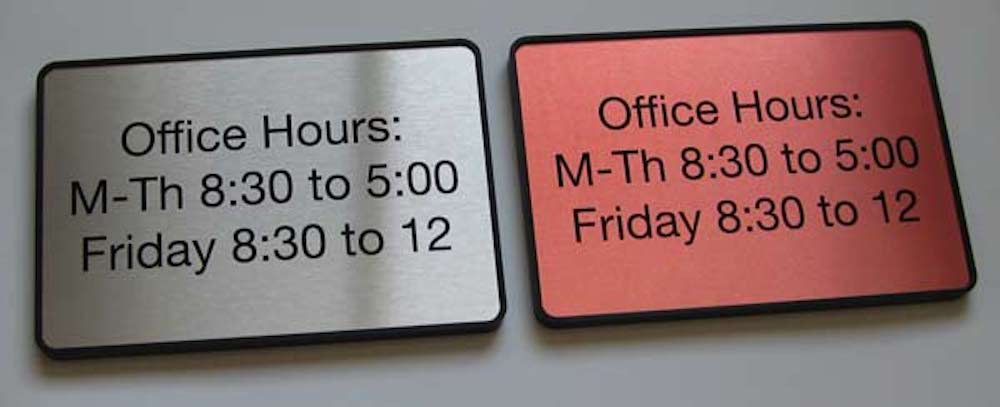 Business Hours
Government Offices and Embassies
Monday- Friday from 8.00 am to 5.00 pm
Banks
Most banks in Ulaanbaatar are open from Monday to Friday from 9.00 am to 6.00 pm. In the city center few major banks have their branches working daily 24 hours and weekends. For more detailed information, check on bank websites.
Museums
Most of Ulaanbaatar museums open their doors daily during May to October. For other season, some are closed once or twice a week, often either on Saturday or Sunday. The daily opening times vary from museum to museum, but you can generally assume that a museum will be open between 9.00 or 10.00 am and close 5.00 pm or 6.00 pm. During tourist high season, some of the large museums offer art lovers late evening or night event and stay open until 9.00 pm or 10.00 pm.
Supermarkets and Shops
Shops are open daily from 9.00 am – 12.00 pm and some shopping centers are open until 8.00 pm or 9.00 from Mon-Fri. Shopping is available on every day and bigger holidays at the Central Stadium, at the shows, streets and in the museum shops.
Restaurants and hot food
Most restaurants in the city center are open daily. Hot food is generally offered from 10.00 am - 12.00 pm. Many restaurants also serve hot food throughout the day. Some restaurants, often outside the city center, are closed on one day each week, sometimes on Sundays as well.
Drugstores
Drugstores in Ulaanbaatar are open from daily from 9.00 am - 8.00 pm, usually without a lunch break. Outside of these times, a 24-hour drugstore standby service or near hospitals are available throughout the city.
Public Transport
Public bus usually runs from 6.30 am in the morning to about midnight. Detailed timetable or bus directions are available at each stop or with UB smart bus application on your phone.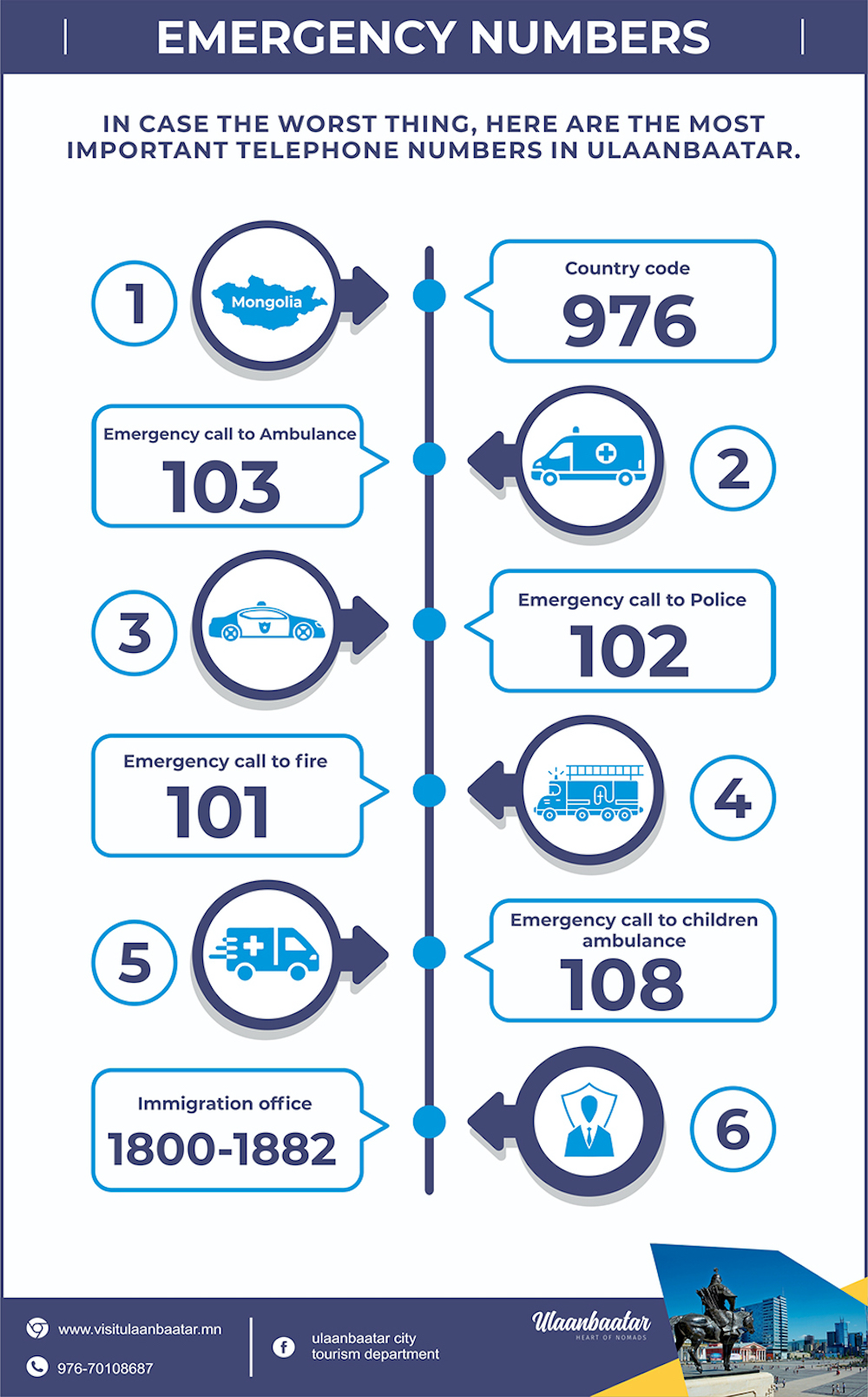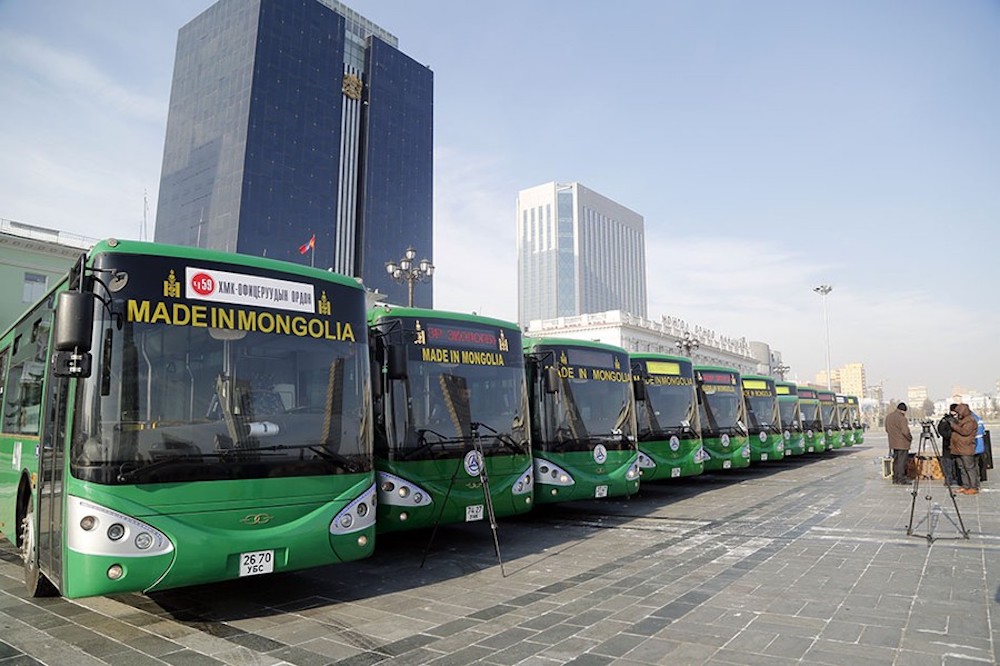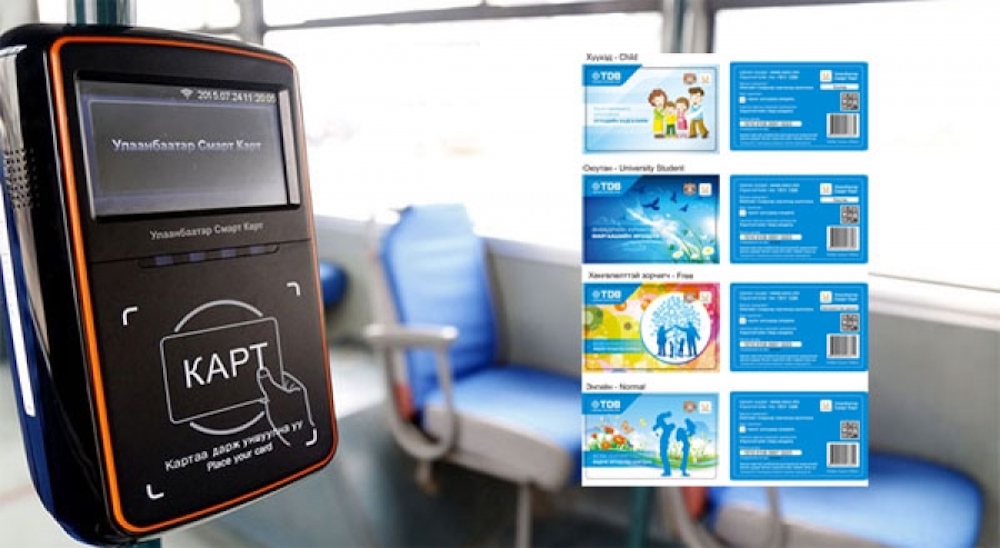 Public Bus and Trolleybus
These two kinds of buses are primary mode of public transportation in Ulaanbaatar city.
Fare rates
Bus – Adult 500 MNT, Child 200 MNT Trolley – Adult 300 MNT, Child 200 MNT Bus to suburban areas – Adult 1,000 MNT, Child 500 MNT Plus within 30 minutes, you can use card for next bus for free. For doing this, keep in mind you have to touch the card at the exit door of the first bus. If card is enough charged, you can pay for several passengers with single card.
U-MONEY card
In order to commute through the public transportation of Ulaanbaatar, you will need to have a U-Money card, which is a tool for electronic payment system of public transportation. Card cost: 3,600 MNT Minimum chargable amount: 500 MNT Maximum chargable amount: 90,000 MNT You can purchase this card at some of bus stops, shops, newspaper stands which all they shows unique sign of U-Money card. In case of urgent need to hop on bus, prepare some small cash for yourself and ask for driver, one time they will understand you, however it is easy for you have this card. Download UB SMART BUS application in to your mobile which offers more details, bus and bus stop locations in English. It makes you easy to travel by bus in Ulaanbaatar.
Domestic Bus service
For your further travel to local provinces, you may be curious about domestic buses to local areas and correct information about them. There are two local bus stations in Ulaanbaatar which are located Western and Eastern part of the city. From Dragon Bus Terminal, located in Songino-Khairkhan district, western part of the city, you can have domestic bus service to 50 local areas of 16 provinces in western and northern part of Mongolia. You can have domestic bus to such as most visited travel destinations to Dalanzadgad-city of Gobi Desert and Khuvsgul province- well known as Khuvsgul Lake and Tsaatan reindeer herders from here. From Bayanzurkh Bus Station, it is available to take domestic buses to Dornod, Khentii, Sukhbaatar, Gobi-sumber, Umnugobi, Dornogobi and border crossing Zamiin-Uud soum in eastern part of Mongolia. Simply have look at the bus schedule and pick your trip to local areas.
Contact info - 1900-1234
Online ticket booking and trip price are available at www.eticket.transdep.mn
International Bus Service
If you are going to transit China or Russia and you still want to benefit from cheap bus rides, you can also find international buses in Dragon Bus station, which will take you from Ulaanbaatar to Ulan-Ude, Gisono Ozyorsk, Kyakta of Russia. And if you are planning to transit to China by bus, International bus to Erlian border city and Beijing is available in Bayanzurkh Bus station. All you have to do is choose your destinations and book your ticket.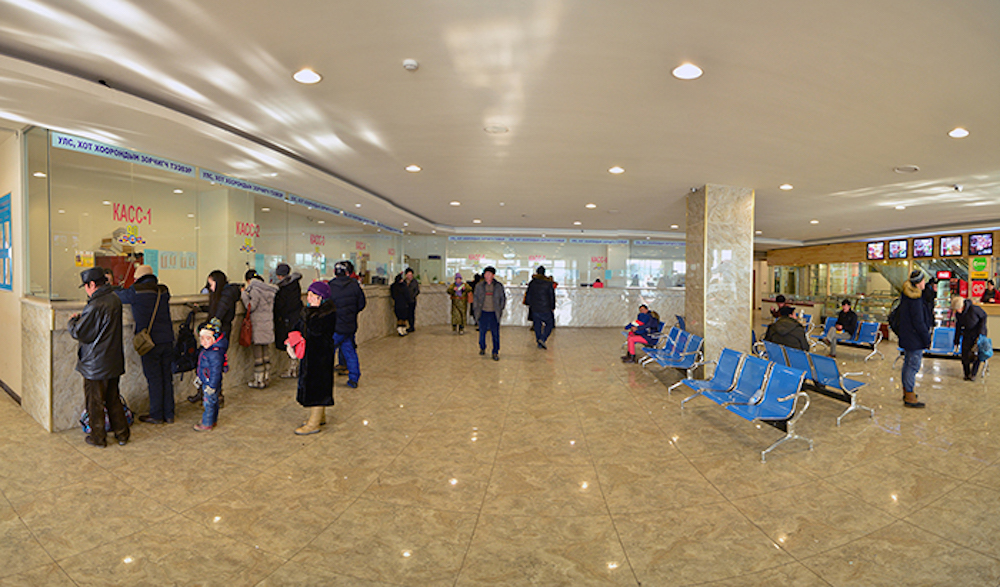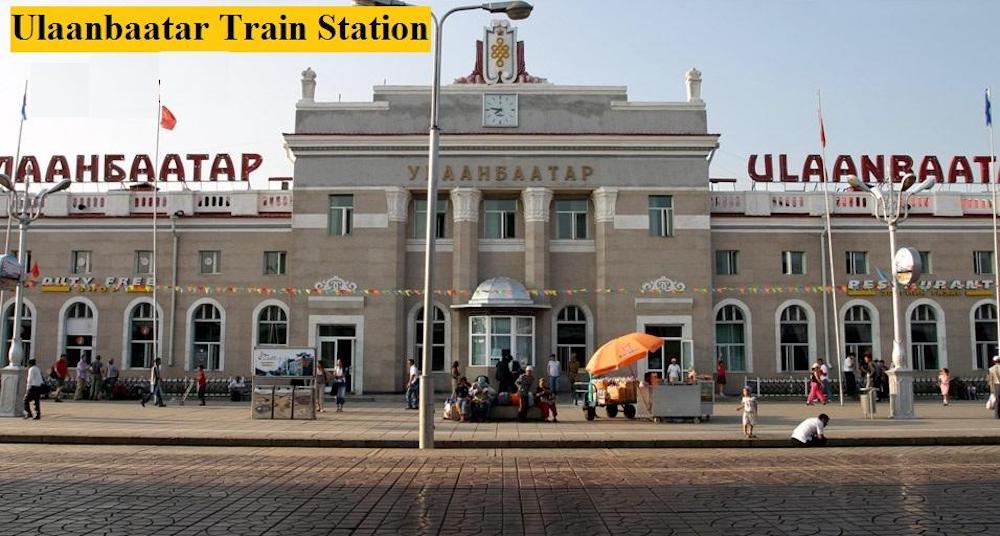 Ulaanbaatar Train Station
Train travel is not available within travelling Ulaanbaatar however you can take train to Baga-Nuur district in eastern part of the city. From Ulaanbaatar, you can have daily express trains travel north to Darkhan, and on to Sükhbaatar or Erdenet. To the south, there are daily direct trains from Ulaanbaatar to Zamiin-Uud, via Choir and Sainshand. You can't use the Trans-Mongolian Railway for domestic transport. The domestic train tickets are on online sales. Online sales of the domestic train tickets are closed 24 hours before the scheduled departure of the train and proceeds to the usual sales by the BKAS International train goes from Ulaanbaatar to Beijing, Erlian, Peking, Huhhot, Irkutski, Ulan-Ude and Naushki. Tickets will start selling at the departure station 2 months before the scheduled departure of the train. The free hand luggage allowance is 25kg.
Contact Info (+976) 21 24 109, (+976) 1900 1949
Website- [email protected]
Online train ticket booking at https://eticket.ubtz.mn
Airport and Domestic Airlines
Ulaanbaatar's Chinggis Khaan Airport is Mongolia's major international airport and you already saw the code- ULN. The main carriers are MIAT, Air China, Korean Air, Turkish Airlines and Aeroflot. From Ulaanbaatar to rural areas you can have Aero Mongolia and Hunnu Air. You can fly to/from domestically Bayan-Ulgii, Khovd, Ulaangom, Gobi-Altai, Zavkhan,Murun,Dalanzadgad and Dornod provinces. In July and August, most flights are full, so book well in advance. Domestic flights usually are arranged for seasonally and during winter time, there might be no domestic flights. Further detailed information, please visit and contact directly
Chinggis Khaan International Airport
Contact Info +976-1800-1980 Website-
www.airport.gov.mn
MIAT-Mongolian Airlines
Call Center and Reservation - 976-70049992 Website- www.miat.com
Hunnu Air
Call Center and Reservation - Tel:  +976-7000- 1111 Email: 
[email protected]
Website- www.hunnuair.com
Aero Mongolia
Contact info-    976-11315050, 976-11319899 Website
www.areomongolia.mn
Air Trans-+976 1800-1900
www.airtrans.mn
Air Ticket- +976 1800-1999
www.airticket.mn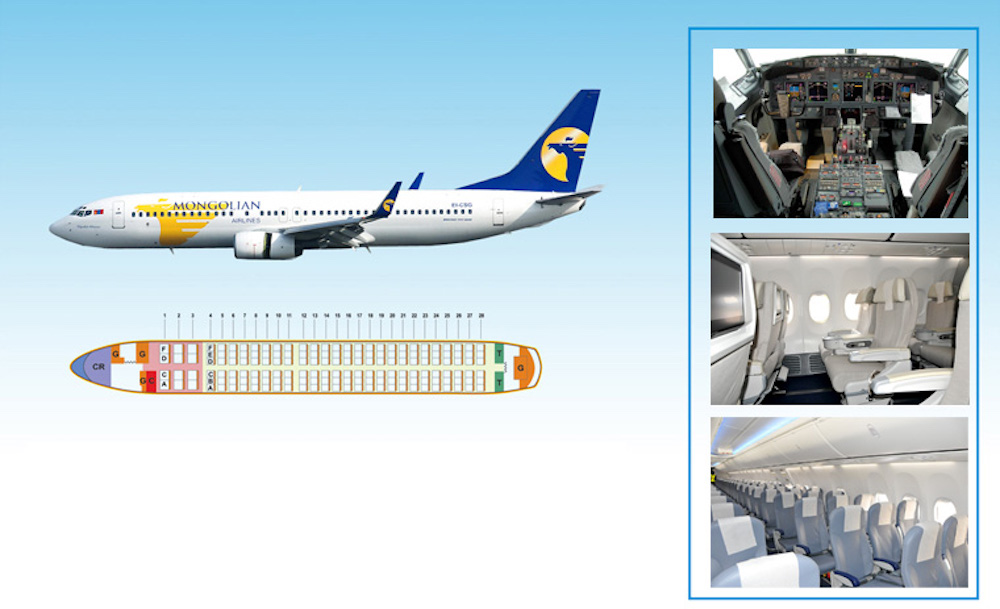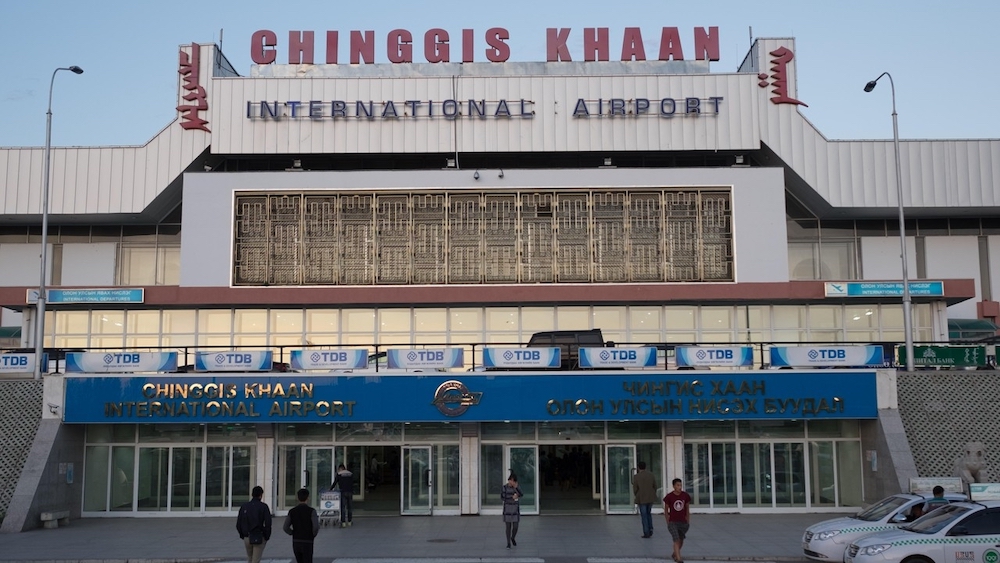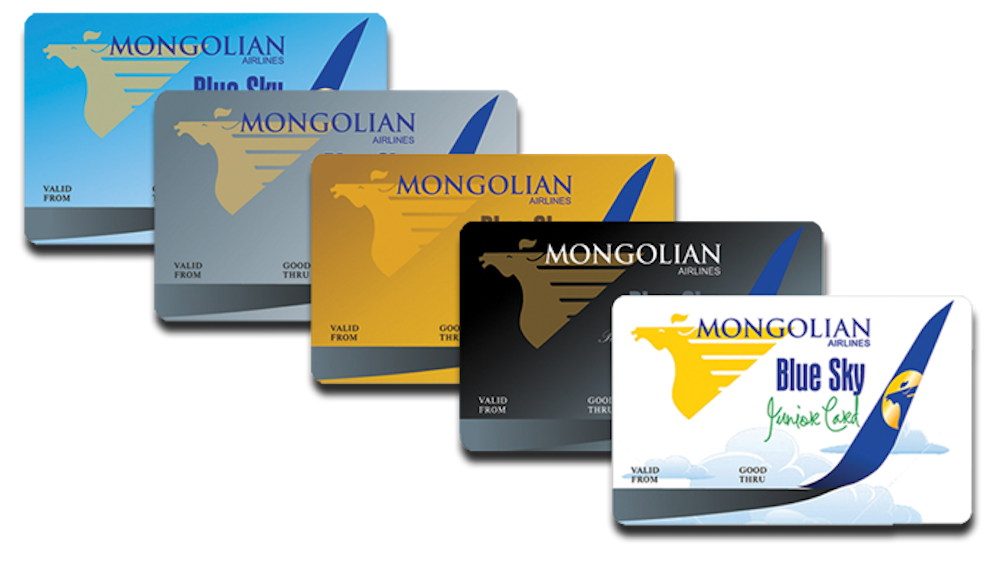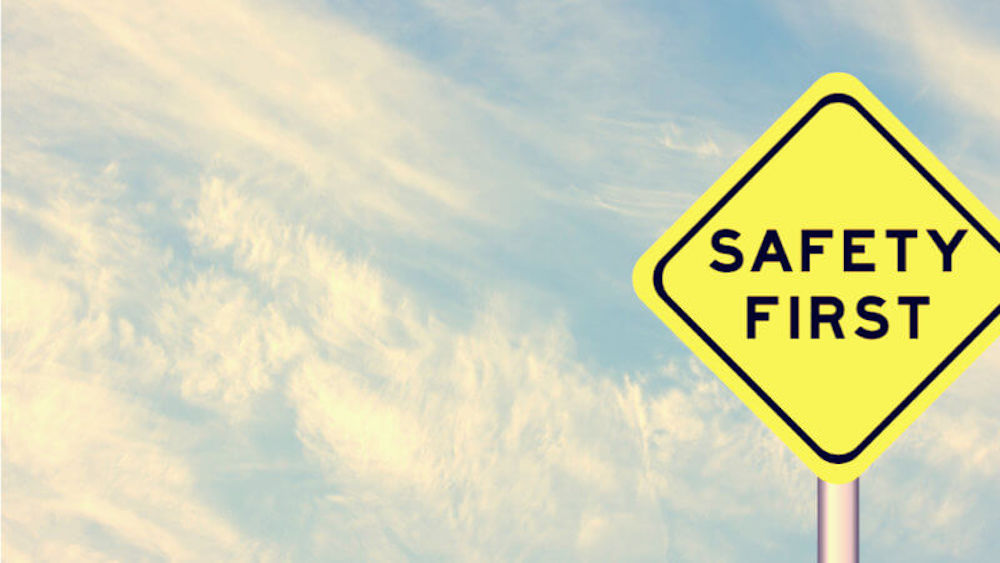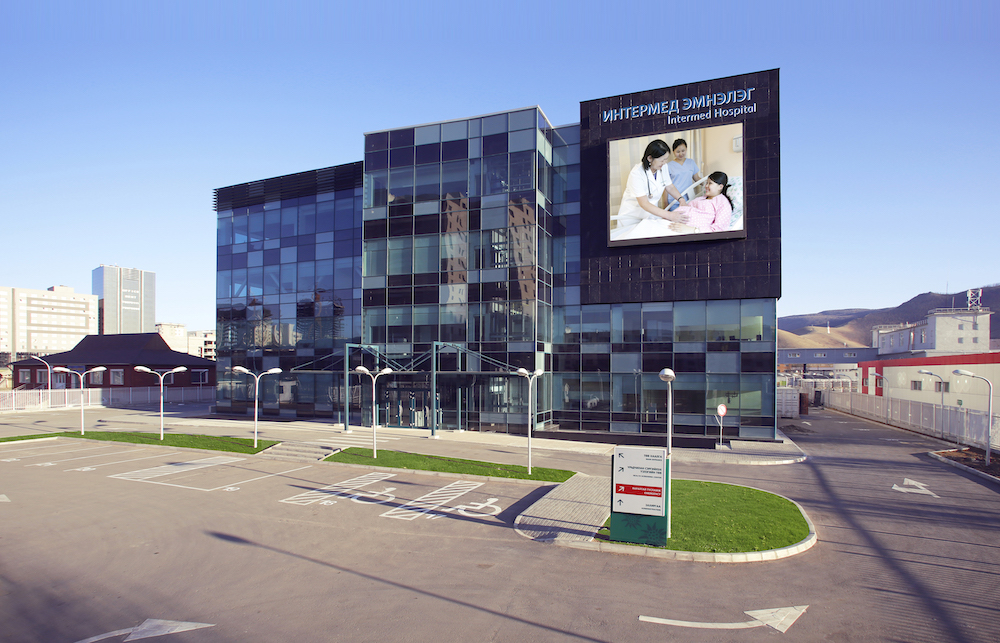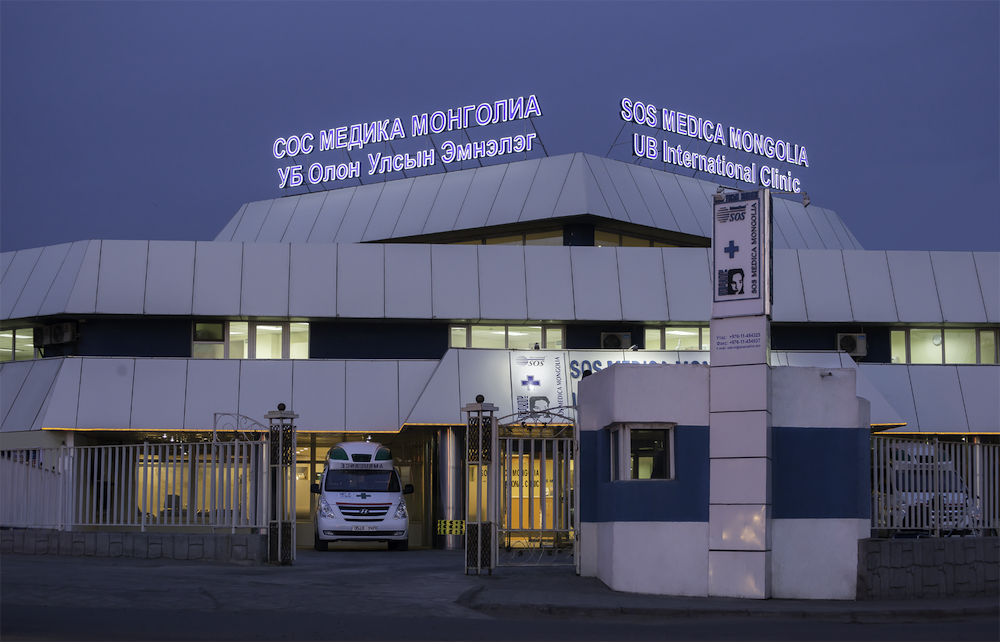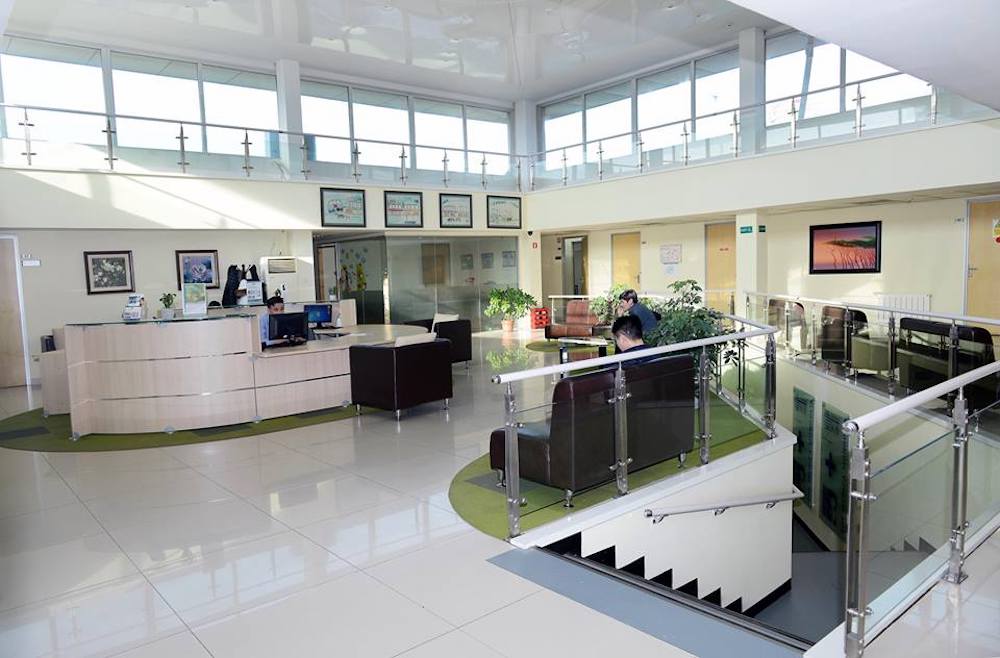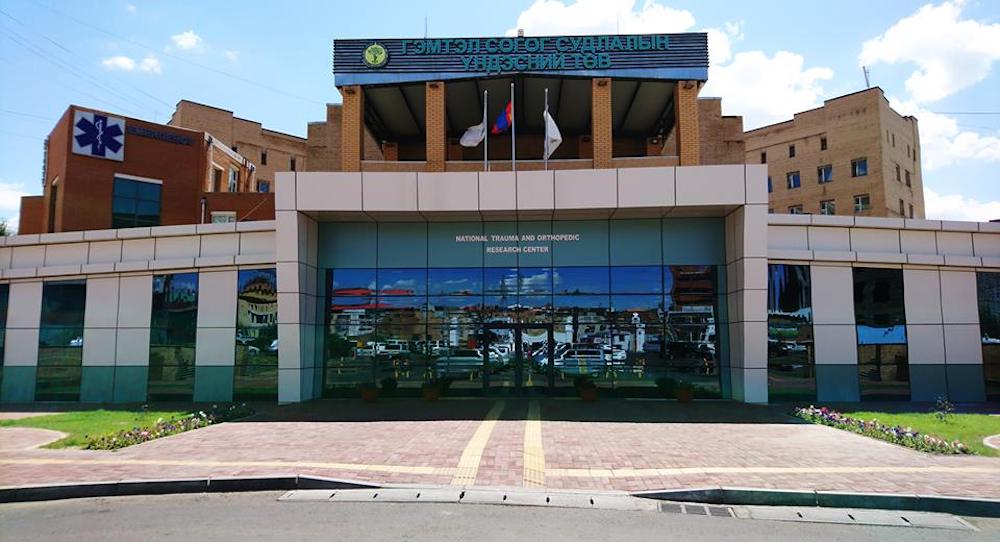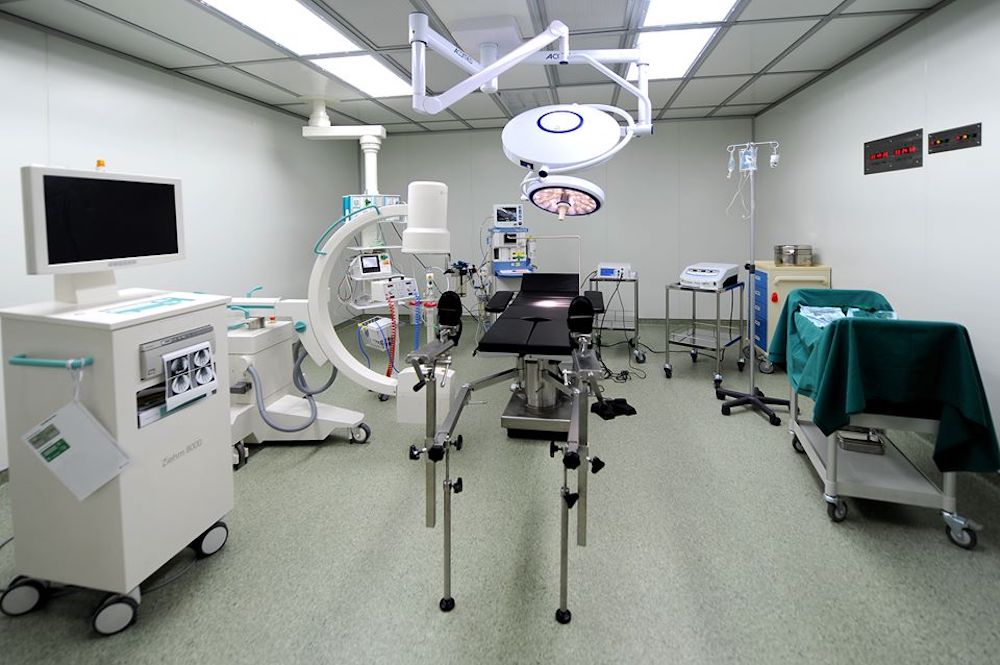 Health and Security
Ulaanbaatar has earned one of Asia's safest and best capitals to travel. There are no major health risks in UB city and no vaccinations are required for entry into Mongolia. Public hospitals are open during weekdays and private hospitals tend to work for all weeks. Pharmacies are easily found all over the city.
Hospitals and Medicals
If you get sick during your travel in Mongolia, you have to pay medical services in advance and receive compensation from your health insurance company later on. Following hospitals allow international standard medical services in Mongolia.
INTERMED
Intermed hospital is the first Mongolian Joint Commission International accredited hospital. It is located in the KhanUul district, northwest of Bogd Khan Palace Museum and east of APU Company. The hospital is the most modern hospital in Ulaanbaatar, recently opened in May 2014, with brand new medical equipment, 24/7 emergency room and an ambulance. There are over 15 outpatient clinics, including pediatrics, obstetrics and gynecology (OB&GY), ear nose and throat (ENT), dentistry, internal medicine and more. It also provides emergency services, intensive care (ICU), general surgery and medical evacuation services. Doctors are Korean and Mongolian; about 85% of MDs (not staff) speak English. Call for an appointment or reserve online. Address- Chinggis Avenue 41, Khan-Uul District 15, Uildver 17040, Ulaanbaatar, Mongolia Tel: +976-77011111 Emergency/after hours: +976-77000103 E-mail:
[email protected]
Website: http://www.intermed.mn/ Outpatient ServicesIClinics: Monday-Friday 8:00AM-6:00PM; Saturday-Sunday 9:00AM–2:00PM On call 24/7 - Pediatrics and OB&GY departments
SOS MEDICA MONGOLIA
This modem medical facility is equivalent to a U.S. general practice with all English-speaking staff. It has X- ray, ultrasound device and general lab facilities on site. Membership-based facility; non-members will be treated, but only for short-term visitors to Mongolia and they will check passport for verification. SOS Medica is a clinic, not a hospital. No major surgical operations can be done there. They can arrange domestic or international evacuations, if required. Address- 4A Building, 7th Khoroo, 15th Micro District, Bayanzurkh District, Big Ring Road, Ulaanbaatar, Mongolia Tel: +976-11-464325/6/7 Fax: +976-11-454537 Emergency: +976-91913122(24hours) E-mail:
[email protected]
,
[email protected]
Website: http://www.sosmedica.mn/ Work hours: Monday–Friday 9:00AM-6:00PM Duty doctor, on call doctor /domestic/ 6:00PM-11:00PM
2nd branch
Second Floor, Zaisan Center, 1 st Khoroo, Khan Uul District, Ulaanbaatar, Mongolia Tel: +976-77114325, +976-99571180 (ENG) Emergency: +976-91913122 (MNG) Email:
[email protected]
Work hours: Monday-Friday 9:00AM-6:00PM
UB SONGDO HOSPITAL
This Korean Hospital is opened in December 2007. Doctors are Korean and Mongolian. It has modem Facilities. Medical care is available at affordable prices to the local population as well as foreigners. It has very well equipped laboratory. Perform Computer Tomography, X-Ray, MRI. No emergency available. Ambulance is available on-site. Address- Choidog Street, 1st Khoroo, Sukhbaatar District, Ulaanbaatar, Mongolia Tel: +976-70111163 Fax: +976-70111164 On-call service available Email:
[email protected]
Website: http://www.songdo.mn/ Work hours: Monday-Friday 8:30AM-5:30PM; Saturday 8:30AM-12:30PM
National Traumatology Center
National Traumatology Center is only national hospital for road traffic injuries, home injuries, violence related injuries, burn injuries and other injuries. The hospital also offers special paid treatment and surgery related to injuries. English language is not available and be with your foreign speaking guide. Address- Damdinbazar Street, 7th khoroo, Bayangol district, Ulaanbaatar, Mongolia Tel+ 976-70180136 Email-
[email protected]
Website: http://www.ntorc.mn/ Open 24 hours. Emergency and ambulance services are available. Perform orthopedic operations.
 Mungunguur Hospital
Contact Mungunguur hospital for medical emergency evacuation. It provides with emergency medical evacuation service and medical care available at affordable prices and very well equipped laboratory. Perform Computer Tomography, X-Ray, MRI and various surgeries. Address- Peace Avenue, 1st khoroolol, 12nd khoroo, Songino-Khairkhan district, Ulaanbaatar, Mongolia Emergency call- 70-130-103 Contact info- 77060303, 77080303, 9666-1111 Email -
[email protected]
Website – www.mungunguur.mn Open 24 hours. Emergency and ambulance services are available.
Beauty and Wellness centers in Ulaanbaatar
Looking for beauty and health salon to make your body relax and shine and also you're your travel comfortable and worthy. We introduce you world class centers which can provide you multiple beauty services in Ulaanbaatar.
Soyol Wellness Center
The center is a luxury complex of 9000 square meters which offers you friendly environment for relaxation that may help you release city stress and refresh yourself. The center offers multi services consisting of hotel, restaurant, spa, beauty salon, cold and hot pools, different kinds of saunas as Turkish Hammam /steam saunas/ and saunas of Sawo and Cedar brands, made of Virginia Cedar woods with the latest Finnish know-how. In rooms of Hymalaian salt, gem stone, amethyst, agate, jade/ nephrite/ stone may release your stress and help you relax. Location- Engels Street, 3
rd
khoroo, Khan-Uul district, Ulaanbaatar Contact- + (976) 7700-9966 + (976) 7700-9967 Timetable- Mon-Sunday 24 hours
Charming Beauty Center
The center which was founded in 2005, is one of experienced and multi service salon in Ulaanbaatar. There you have services including hairdresser shop, massages, manicures and pedicures, body weight loss programs, skin care treatments and plus beauty store. It has 2 branches in Ulaanbaatar. Location- Branch 1- 2
nd
floor, Grandkhaan Irish Pub building, Seoul street, Sukhbaatar district Branch 2- Bella Vista town, Zaisan, Khan-Uul district Contact- + (976) 11-339999 + (976) 7733-9999
Goo Organic Spa
Goo Organic Spa's stylists, aestheticians and massage therapists have one passion: to make you feel incredible. Their especial offers are bath bombs, sea buckthorn oil and Jamts salt which are all manufactured by Goo Mongolian Brand. Mongolian Brand Goo's products are pure natural made which all considered good influence for health and beauty. Location- left side Nature Shopping center, Dund Zam, 13
rd
khoroo, Bayangol District Contact- + (976) 7777-7755
Thann Sanctuary Spa Mongolia
If you want to have massage experience in Ulaanbaatar, Thann sanctuary Spa Mongolia is your destination. Their experienced and professional therapists make your whole body stress free and recharge you with energy. Location- Branch 1- Naran Plaza, Peace Bridge, Khan-Uul district Branch 2- Naran Mall, Seoul Street, Sukhbaatar district Contact- Branch 1 + (976) 7010-7683 Branch 2 + (976) 7012-7683