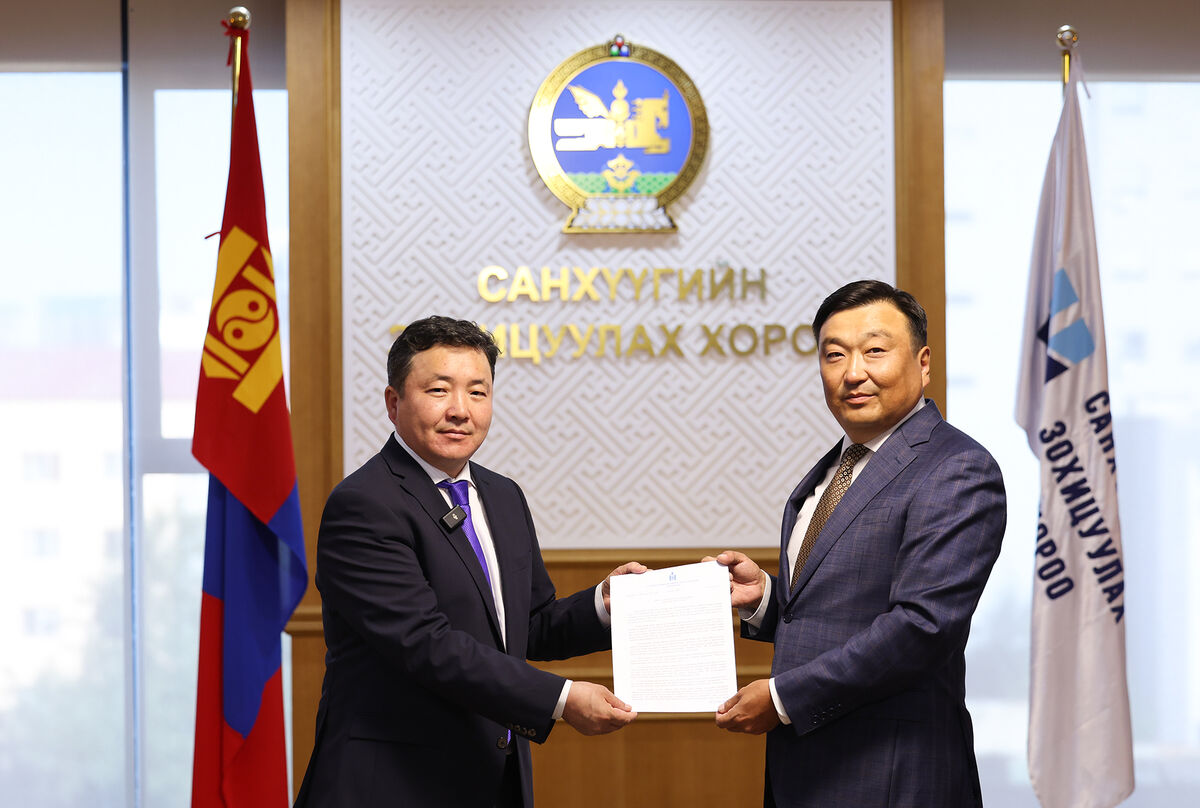 In accordance with the Law on the Legal Status of the Capital City, the Law on Debt Management, the Law on the Budget, and other laws and regulations, the city of Ulaanbaatar is planning to offer bonds worth up to 500 billion MNT to the public. In connection with this, according to the Resolution No.427 of September 1, 2023, the Financial Regulatory Commission has granted the permission to issue Ulaanbaatar bonds.
Chairman of the Financial Regulatory Commission D.Bayarsaikhan handed over the consent decree to First Deputy Governor in charge of Economy and Infrastructure J.Sandagsuren. The collected funds will be used for the investment projects specified in the city budget approved by the resolution of the Citizens' Representative Khural, and the related reports will be submitted to the Financial Regulatory Committee on a quarterly basis.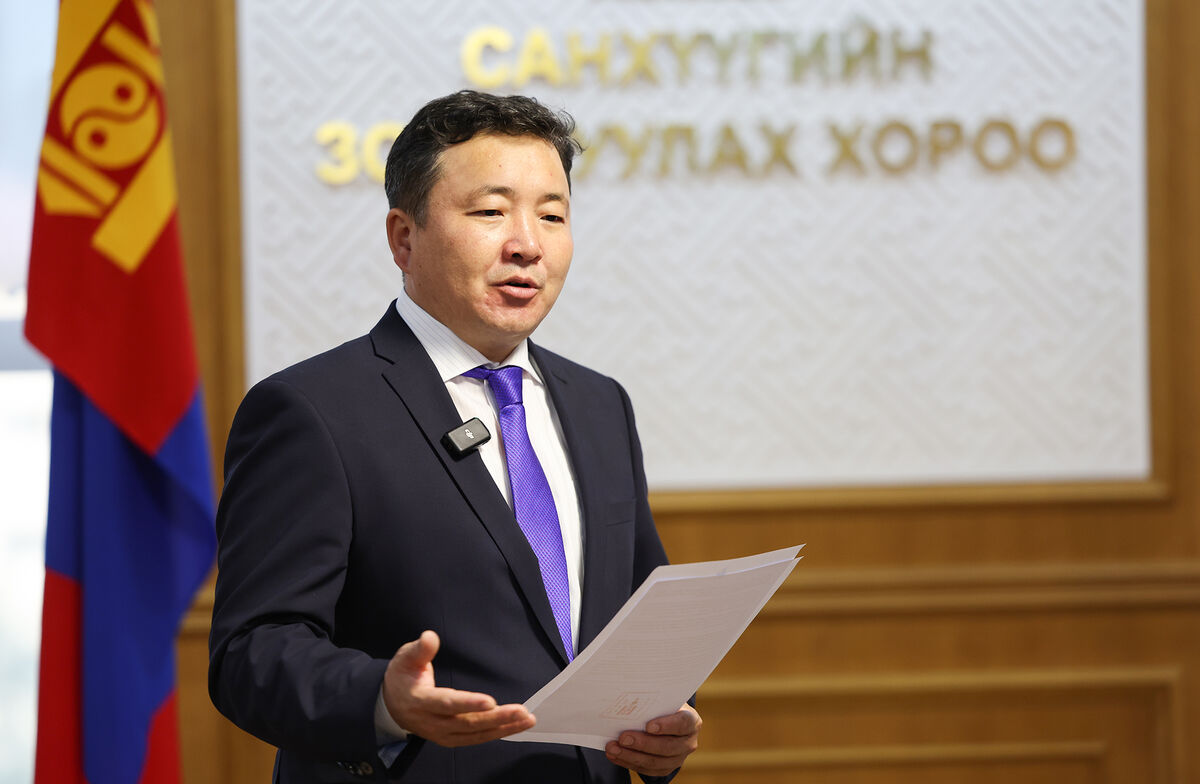 In this way, public trading of up to five-year bonds with the aim of raising funds to solve the economic and social problems of Ulaanbaatar city has begun. Funds collected through bond issuance will be used to finance major strategic projects such as decentralization of the capital, reducing traffic congestion, expanding the network of road and road structures, and improving access to schools and kindergartens.
MEDIA AND PUBLIC RELATIONS DEPARTMENT OF THE GOVERNOR'S OFFICE OF THE CAPITAL CITY