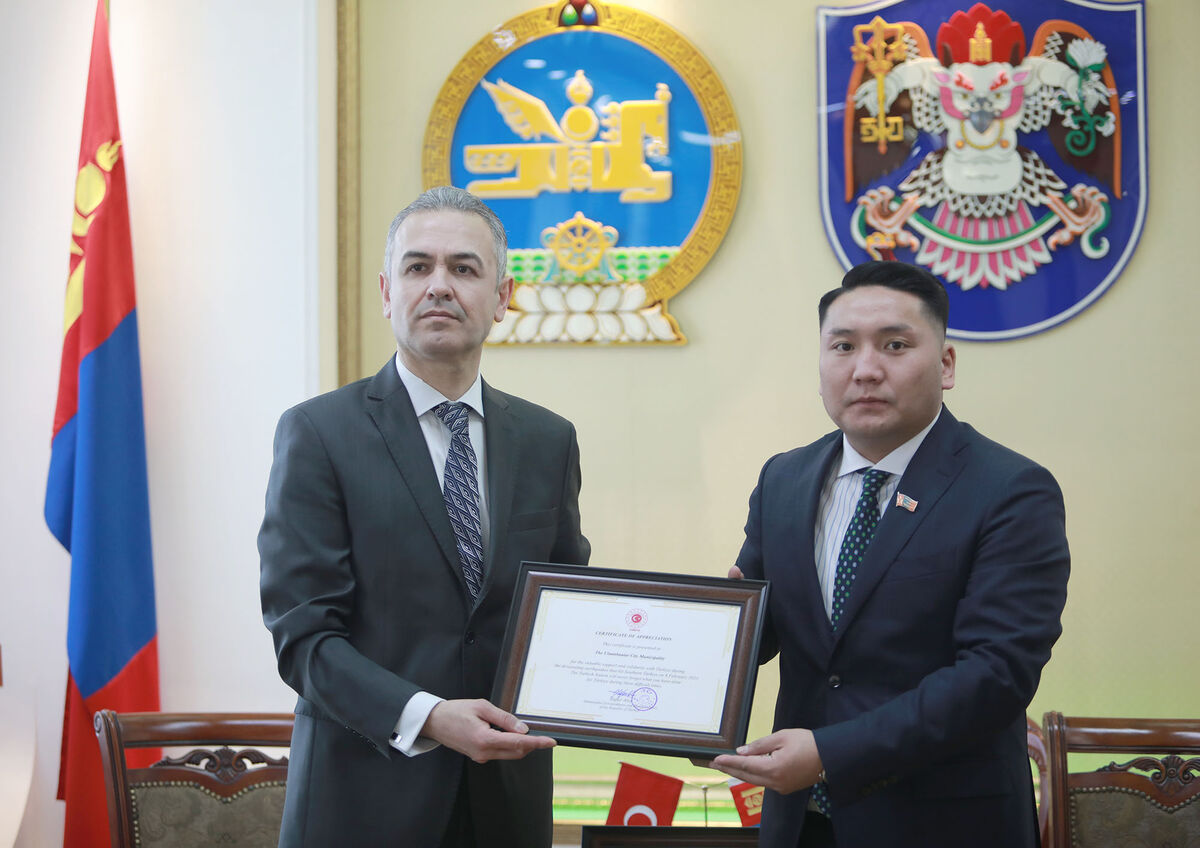 A strong earthquake occurred near the border of Türkiye and Syria, resulting in the loss of many lives and extensive damage. In this regard, the administration of the capital city, the governors of nine districts, and local administrative organizations joined the campaign to help Turkish citizens affected by the disaster and donated 35 gers and 15 tents. Expressing the deep gratitude of the Turkish people for the donation, the Embassy of the Republic of Türkiye in Mongolia handed over a letter of appreciation to the capital city's authorities led by Chairman of Ulaanbaatar's Citizens' Representative Khural J.Batbayasgalan and Deputy Governor in charge of the Social Sector, Green Development, and Air and Environmental Pollution Z.Tumurtumuu.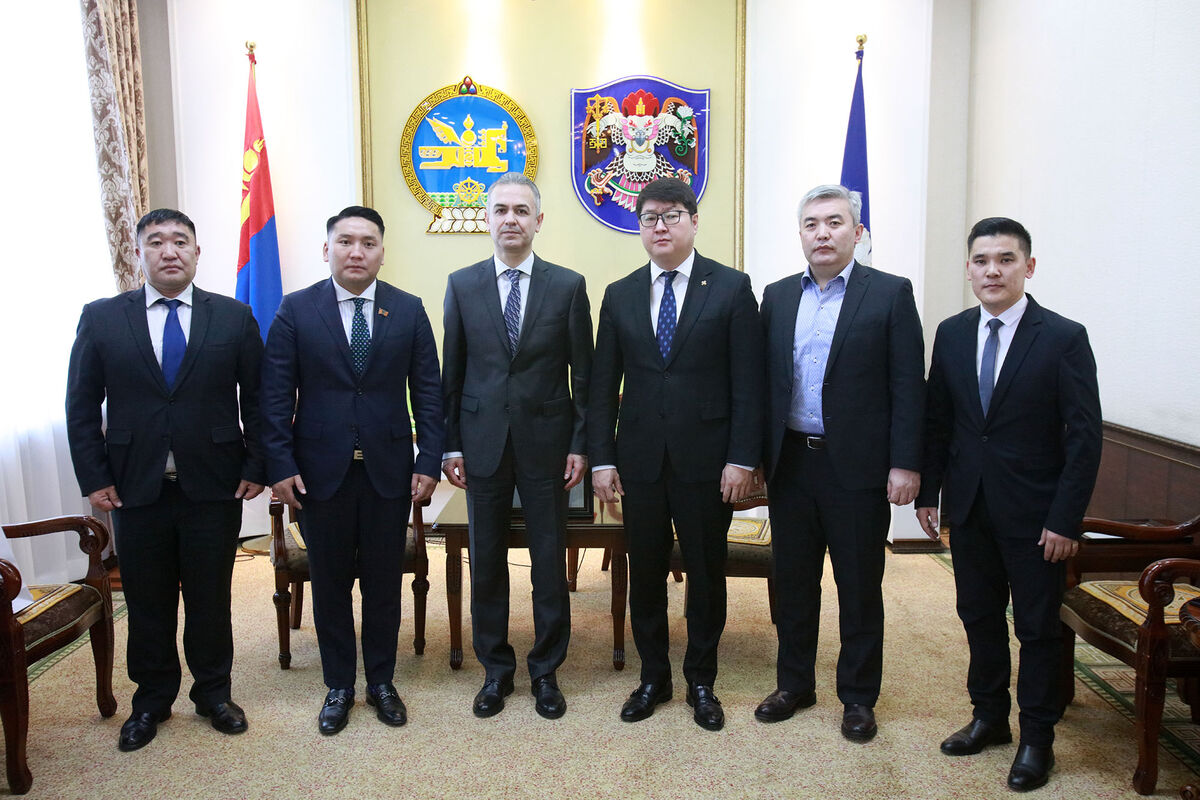 Ambassador Extraordinary and Plenipotentiary of the Republic of Türkiye to Mongolia Zafer Ateş said, "I am expressing my gratitude to the Mongolians, the Government of Mongolia, the administration of Ulaanbaatar city, and the staff of One Team NGO, who are providing assistance in difficult times. There is good news that the rescue team sent from Mongolia saved the lives of eight precious people in 10 days of work. They have become heroes not only of Mongolia but also of Türkiye; therefore, I would like to express my gratitude on behalf of our citizens."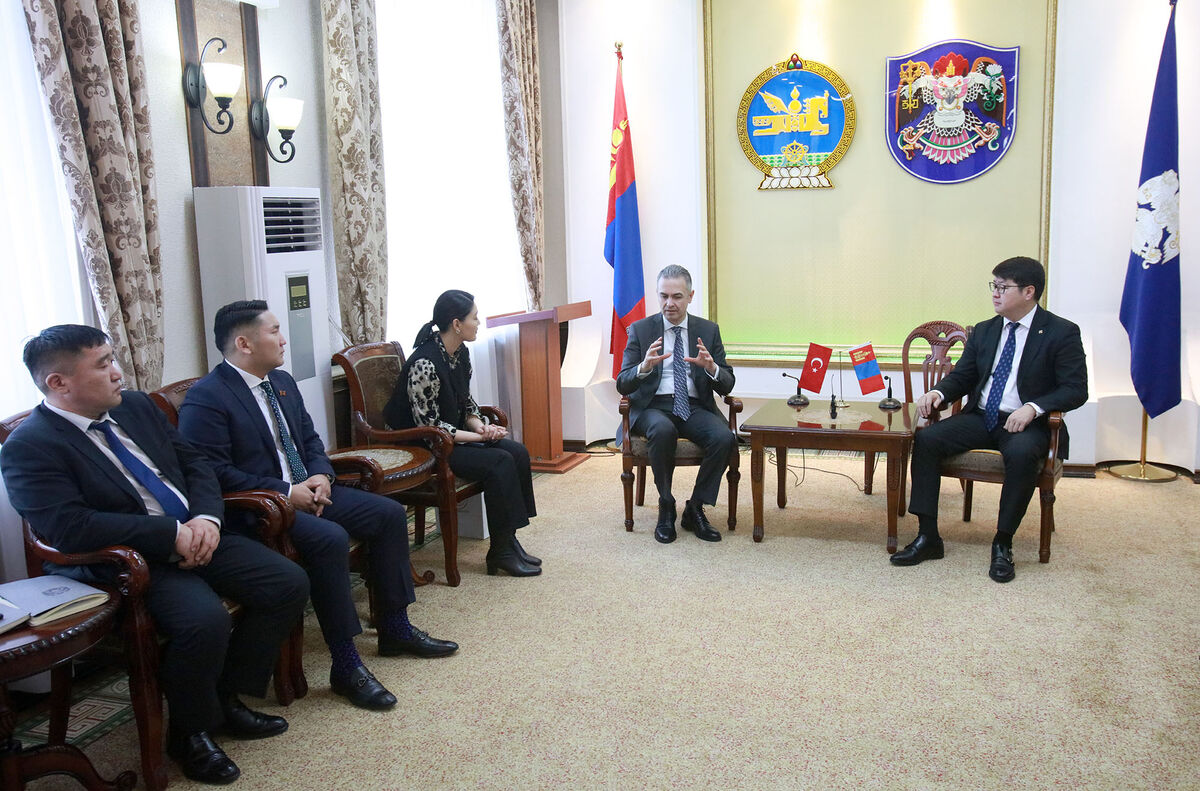 On this occasion, the administration of the city handed over the financial aid sent by two organizations of the capital city to Ambassador Zafer Ateş.
MEDIA AND PUBLIC RELATIONS DEPARTMENT OF THE GOVERNOR'S OFFICE OF THE CAPITAL CITY