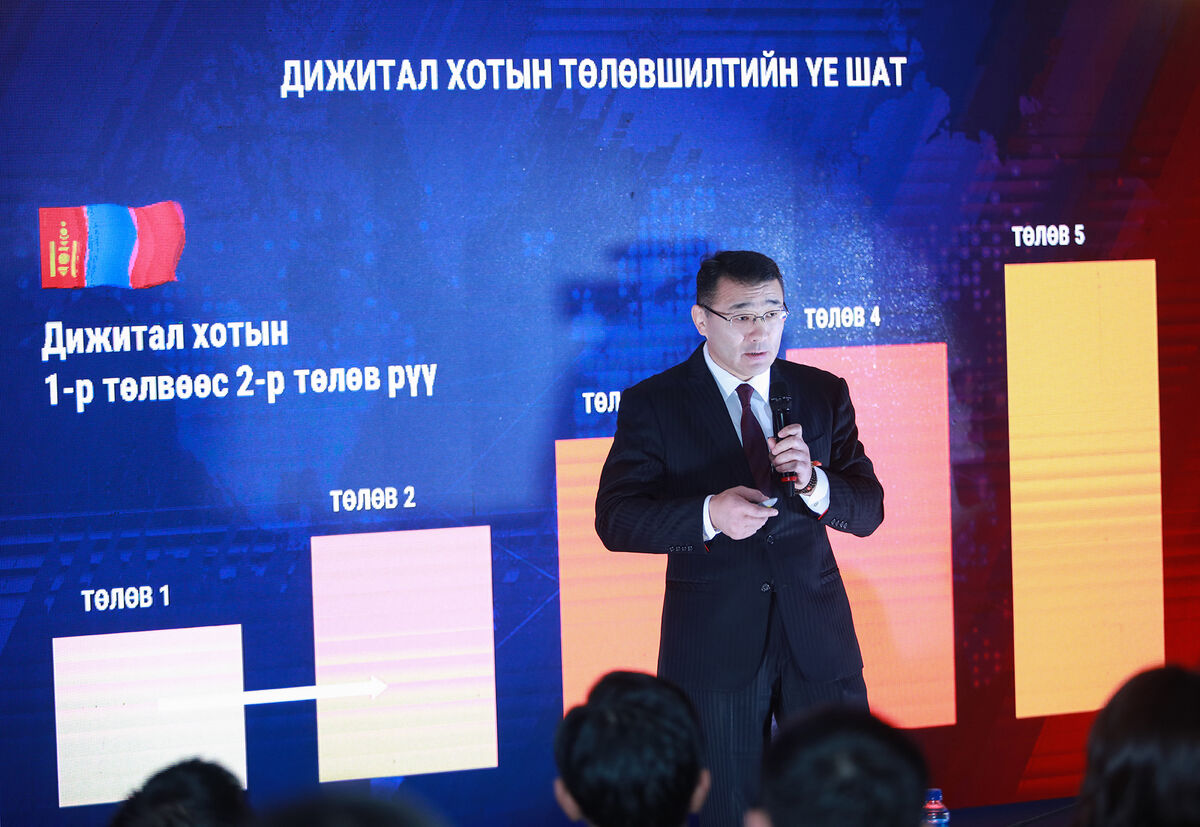 Municipality organizations will cooperate with 70 national IT companies to create a smart city where citizens can work and live, using information technology solutions in every sector. In this regard, Governor of the Capital City and Mayor of Ulaanbaatar D.Sumiyabazar presented the digital transition plan for Ulaanbaatar city and its technological solutions to members of the Parliament and the Government, representatives of the City Council, and citizens of Ulaanbaatar city. Mayor emphasized that digital transition has many advantages, including reducing corruption and bureaucracy, making government services more transparent, and saving time and money for citizens.
The digital transition plan for Ulaanbaatar city is divided into three sub-groups: Digital governance, Integrated Intelligent Road, and Transport System, and Safe City with 6 objectives including:
1. To improve traffic management;
2. To increase the quality and access to education;
3. To improve control and accountability of public service;
4. To increase investment and budget;
5. To reduce corruption and bureaucracy;
6. To create a healthy and safe living environment for citizens.
The projects that are implemented and will be implemented in cooperation with 70 national IT companies and Mongolian engineers: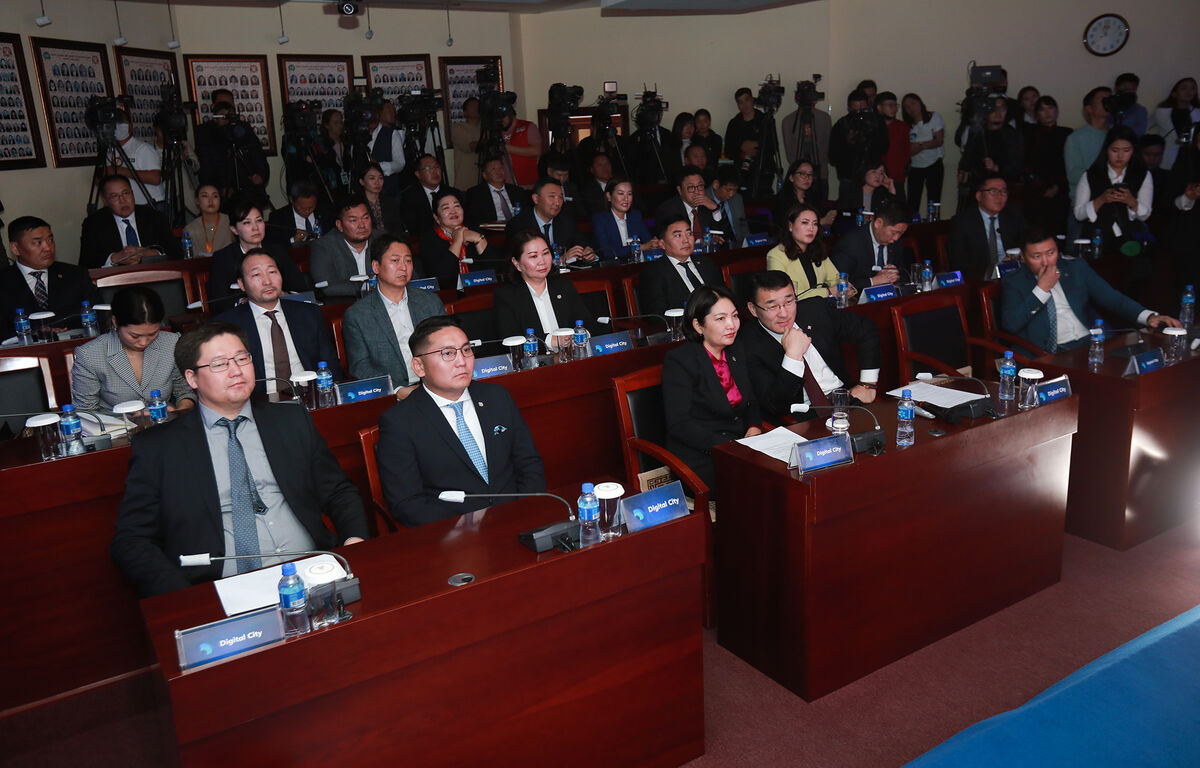 UB ERP system
A unified digital platform, which facilitates the document and information exchange process, for more than 30,000 civil servants from 1,322 organizations at all levels of the capital city has been made available, transferring paper-based operations to digital format. As a result, 2,565,275 papers were saved by exchanging 2,415,231 official documents electronically.
E-Service - E-Mongolia
In 2018, the E-SERVICE system of the capital city's digital services was put into use, and 123 services of 13 organizations were digitalized, and they were successfully introduced to citizens in a short period of time. The positive results and experience obtained from this have become a good experience of the unified E-Mongolia system of government digital services. As of today, the E-Mongolia system has introduced 764 government services, provided more than 10 million digital services to citizens, and saved about MNT 167 billion.
Online Business Center
The "Online Business Center" was established in January 2022 to meet the needs of entrepreneurs and provide government services without bureaucracy. As a result, citizens and business entities are no longer required to obtain 83 types of permits and special licenses digitized, and the service was put into use within five minutes. In the future, 30 services of the office of the Governor of the capital city and 70 services related to construction activities will be digitized.
"Digital City" mobile application
In 204 khoroos of the capital city, 1,832 officials provide basic government services to 1,639,172 citizens of more than 420,000 households. They receive citizens' feedback, convey the policies, decisions, and activities implemented by the capital city and district to citizens and enterprises, monitor the environment, and prevent crime. "Digital City" mobile application will be introduced to facilitate these tasks, to bring the relationship between the government, citizens, and enterprises to a new level, to provide feedback, and complaints, and to pay taxes and fees in a unified way. In this way, the activities of these officials will be fully digitized.
Education /E-school/
A total of 712,000 students study in 285 public and private schools in Ulaanbaatar city, and 35,000 teachers work in the field. In order to ensure equal participation, increase transparency, and facilitate the mechanical and frequent tasks of teachers and schools, the integrated E-school education platform is ready to be introduced to 40 secondary schools in six districts of Ulaanbaatar city.
Roads and transport
The most pressing issue in Ulaanbaatar city is traffic congestion. The city of Ulaanbaatar has 1.6 million citizens, more than 600,000 cars, and 1,381 km of the road network. Thus, increasing road access and building new roads in a short period of time is difficult in terms of time and budget. Therefore, more than 40 organizations at the state level are working together to properly plan existing resources based on the underlying causes of traffic congestion, and to develop solutions to increase efficiency. In this regard, the solutions for projects and measures with 9 sub-systems have been developed and are ready to be implemented. It includes:
❖ RFID system
❖ Base map system
❖ Integrated vehicle digital service system "Smartcar"
❖ Payment system of toll booths
❖ Video management system
❖ Capital city Data Center
❖ Integrated parking system
❖ Public transport system
❖ Information exchange subsystem
CAPITAL CITY TRAINING, RESEARCH, AND PUBLIC RELATIONS AGENCY