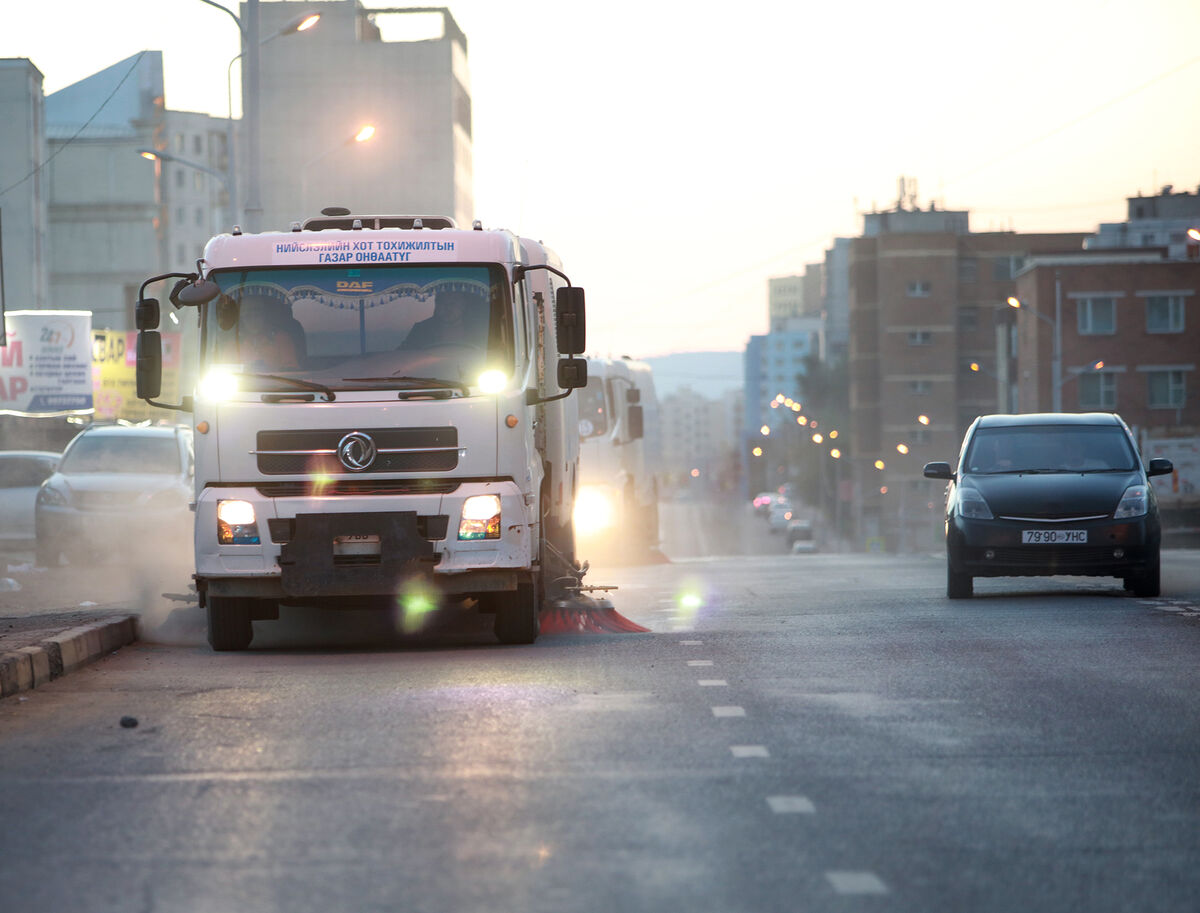 Ulaanbaatar city has 1,181.5 km of roads. More than 650 employees of 15 landscaping service companies clean the roads in the capital city. Due to the high workload of staffs who go to work at dawn every day, city authorities pursue the policy of reducing manual cleaning and introducing special purpose vehicle cleaning in the further. In this context, capital city intends to introduce 28 sweeper vehicles for the cleaning of paved roads within this year.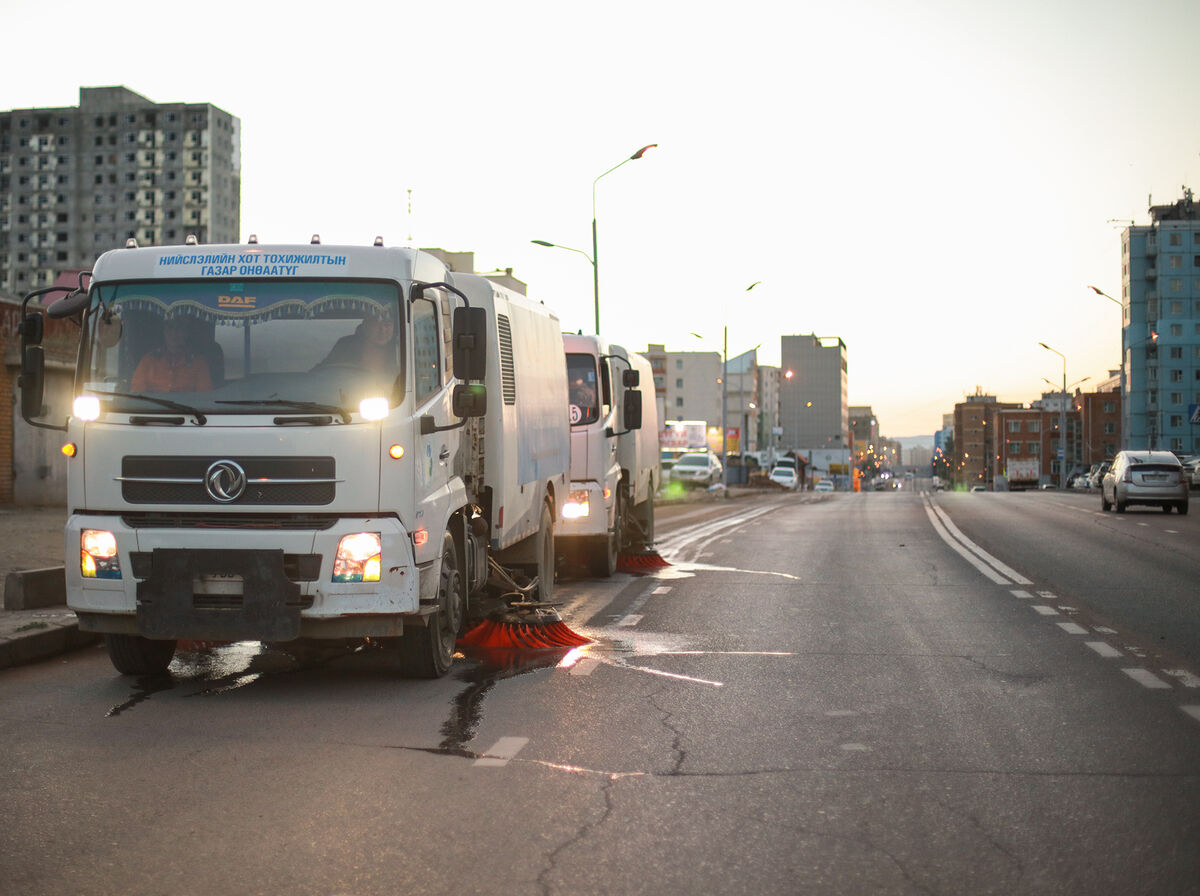 Special purpose sweeper vehicle is used for cleaning of roads. There are 42 sweeper vehicles in the capital city. Gray water is mainly used in the sweeper vehicle, and for irrigation and humidification. One sweeper vehicle has a capacity of 3-4 tons of water.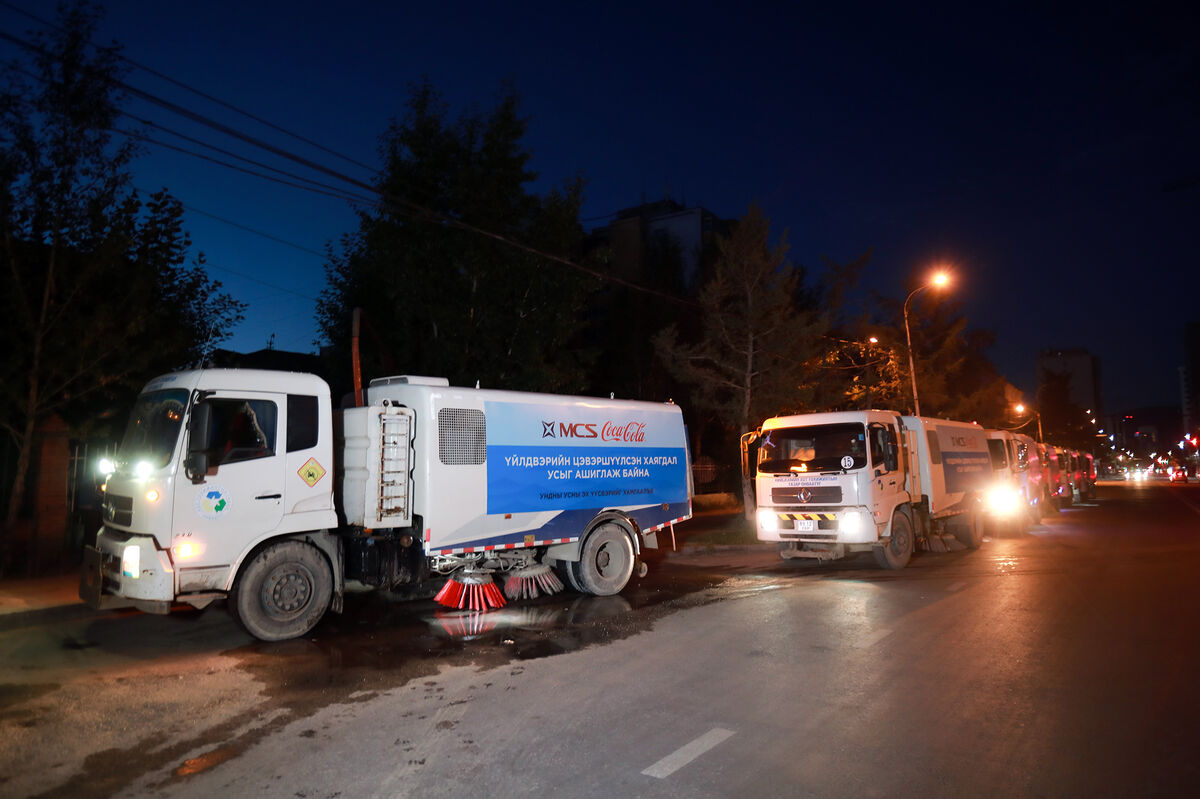 Cleanup and garbage transportation are executed when traffic is low. Cleaning starts at 04:00 in the morning and the staff start their work at 05:00.
CAPITAL CITY TRANING, RESEARCH AND PUBLIC RELATIONS AGENCY