A religious and cultural festival "Danshig Naadam-Khuree Tsam 2022" will be held at Khui Doloon Khudag on August 6, 7.
"Danshig Naadam-Khuree Tsam" is not only a religious and cultural festival but also a traditional tourism brand product organized by the capital city. This festival, which can attract travelers and tourists from different countries and spread the unique heritage and culture of Mongolians, is of great interest to both foreign and domestic travelers.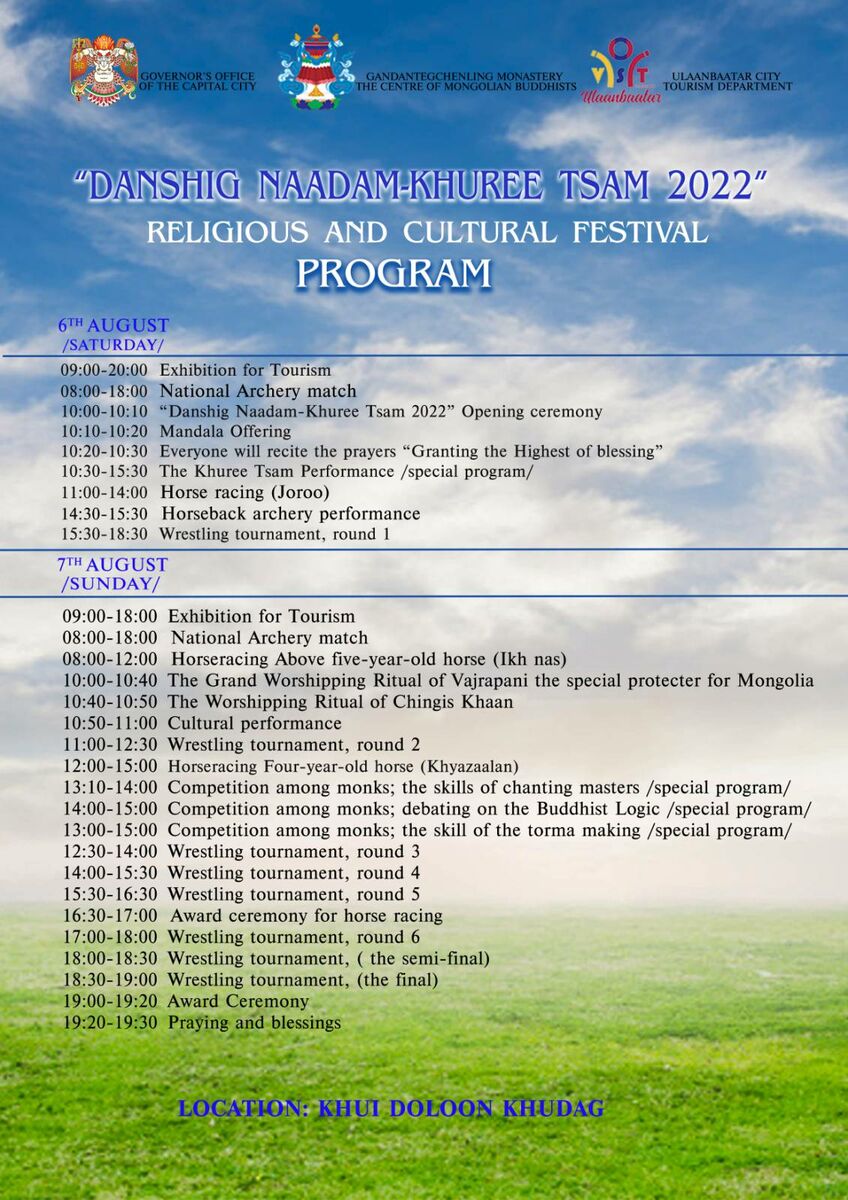 According to a pre-Covid-19 study by the World Tourism Organization, one tourist spends at least USD 150 per day. Now, this number will be higher. Therefore, the capital city's authorities maintain the policy of regular development of tourism events. During the Danshig Naadam, citizens and tourists will be served by public transport to go to the Khui Doloon Khudag.