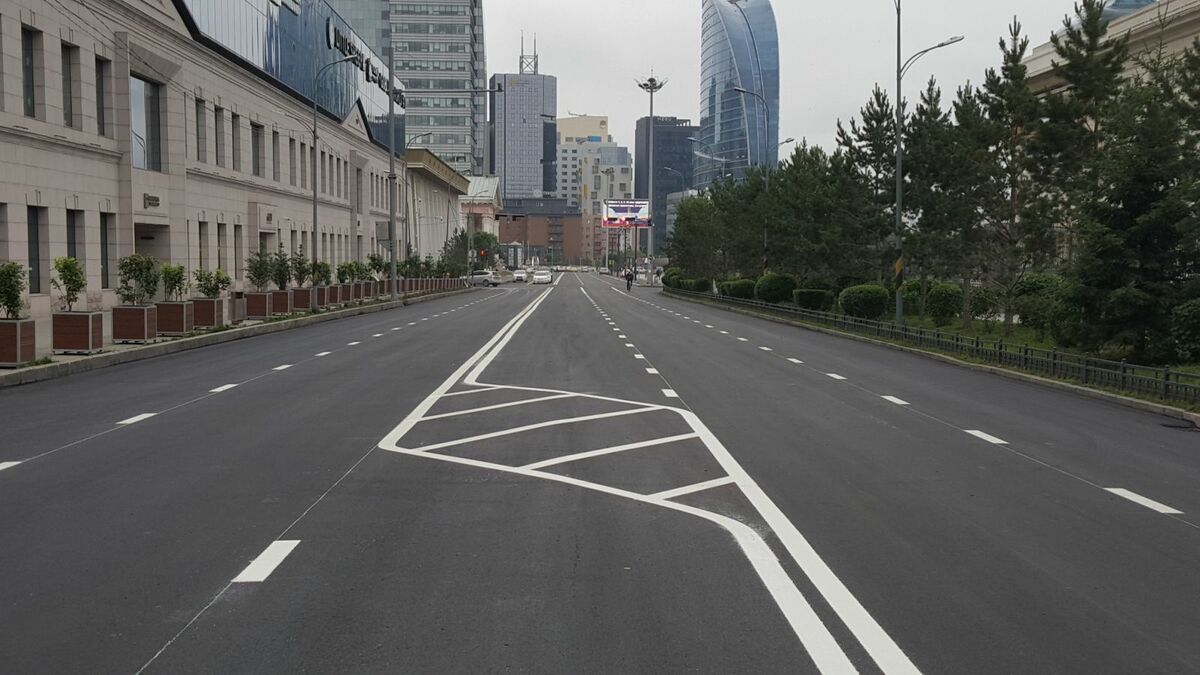 In accordance with the order of the Governor of the capital city A/234 and A/235, 14 main and secondary roads were resolved to be renovated. As of today, maintenance work in six locations has been completed, and the remaining six locations are planned to be completed this year. However, the road renovation work from Namyanju Street or Zuun Durvun Zam to the Narantuul Bazaar intersection is pending due to the LRT project. The funding of the remaining location, Partizan Street was removed during the 2022 budget amendment.
Maintenance works in six locations have been completed
S. Choimbol street or from the north intersection of the 11th school to the Bombogor intersection

From the south-east intersection of Baruun Selbe Street to the north-east intersection of "Tedy" center

From Hilchnii street to the north-west road of "Kharuul Altai"

Khuvisgalchdiin Street or from Tasganii Ovoo intersection to Geser Sum intersection

N. Sodnom Street to the intersection of Auto Plaza

In six locations, from J. Batmunkhiin Street or the road in front of the Dashchoilin monastery to the intersection of the 11th khoroolol, road and sidewalk maintenance work have been completed.
Three locations where paving is complete and sidewalk repairs underway:
From the intersection of University Street to the Grocery Store 4

Nogoon Nuur Street to 32iin Toirog intersection

From the intersection of J. Sambuu Street or Geser Temple to the southeast intersection of the Natural History Museum
Two locations where the base of the road is being replaced and old stone curbs are leveled and repaired
Denjiin Road from Tsambagarav to the 31st khoroo of Songinohairkhan district

Amarsanaagiin street or from the west intersection of "Max Mall" department store to Akhui Uilchilgee intersection.
The location where tenders are being selected for repair and renovation works
Usnii Street to Narnii Road
These roads have not been repaired for about 15-20 years, resulting in cracks and potholes in the pavement, which have affected the infrastructure of some sections and disrupted normal operations. Thus, the maintenance is planned to be completed this year.
Within the framework of road maintenance, roads are being repaired with cement concrete and colored asphalt pavement, and horizontal markings and sidewalks are also being repaired.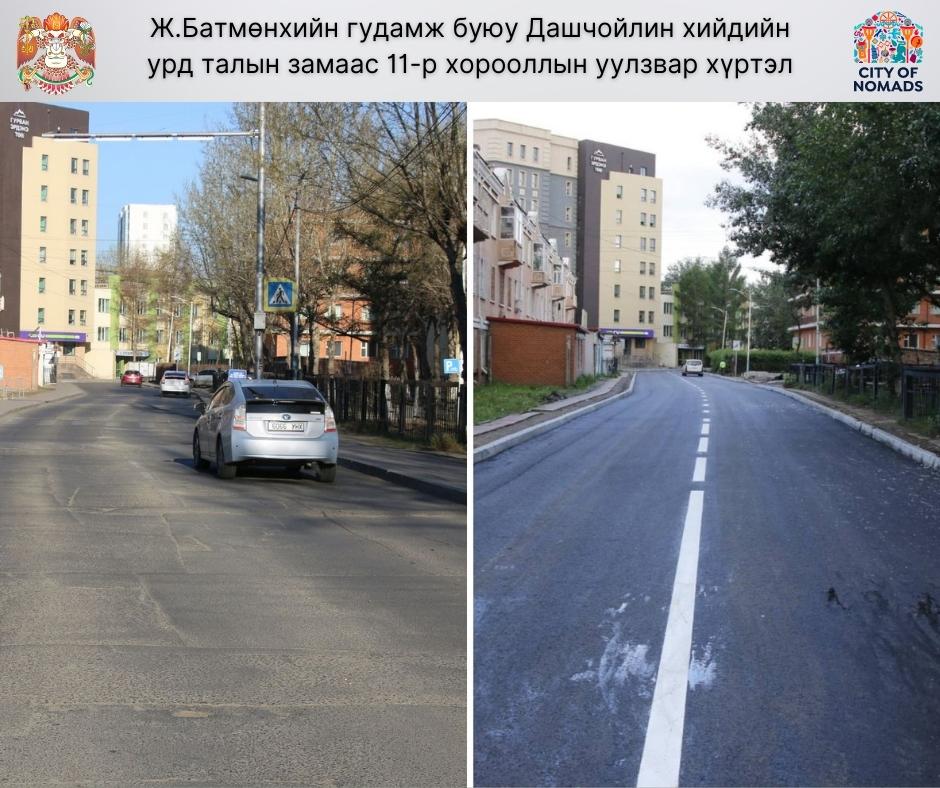 CAPITAL CITY TRAINING, RESEARCH, AND PUBLIC RELATIONS AGENCY