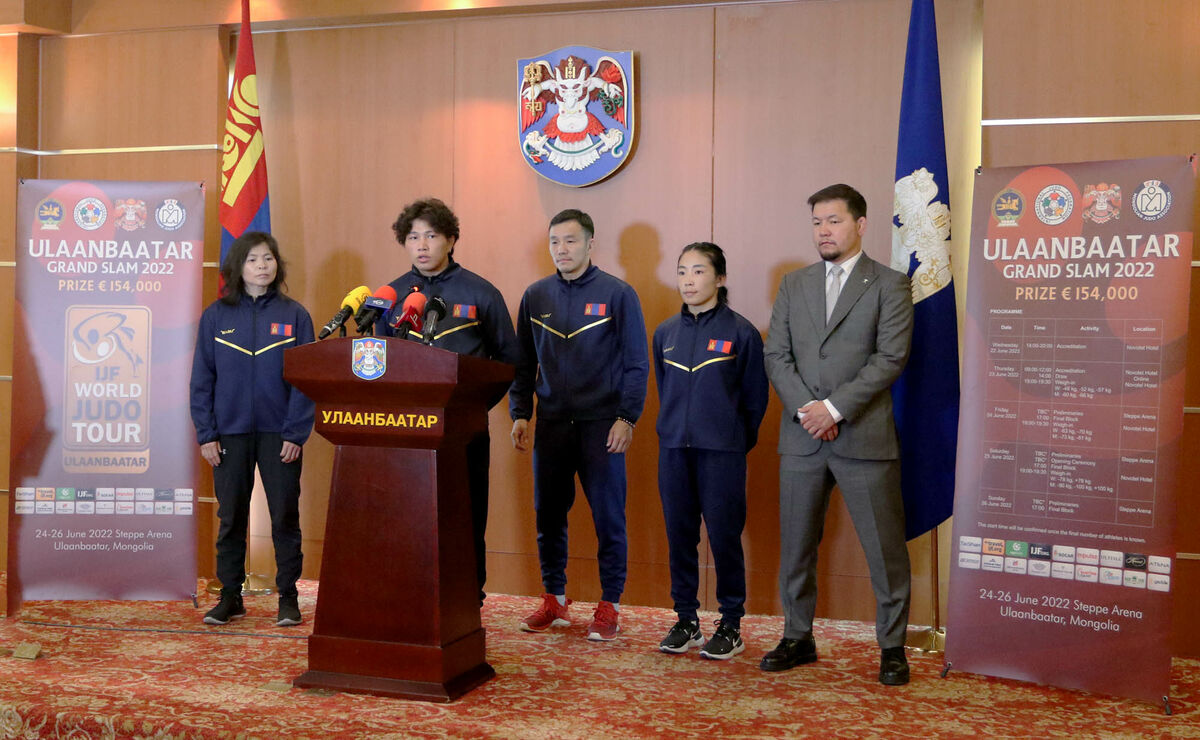 For the first time, the tournament that will officially give out qualification points for the Paris-2024 Summer Olympics – Ulaanbaatar Grand Slam 2022, will be co-organized in Mongolia by the Mongolian Judo Federation, the International Judo Federation (IJF), the Office of the President of Mongolia, and the Ulaanbaatar Mayor's Office. The tournament will be held on June 24-26 at Steppe Arena.
A total of 265 athletes from 159 countries, of which 159 are men and 106 are women will be competing in Ulaanbaatar Grand Slam 2022. Russian athletes will compete under the IJF flag.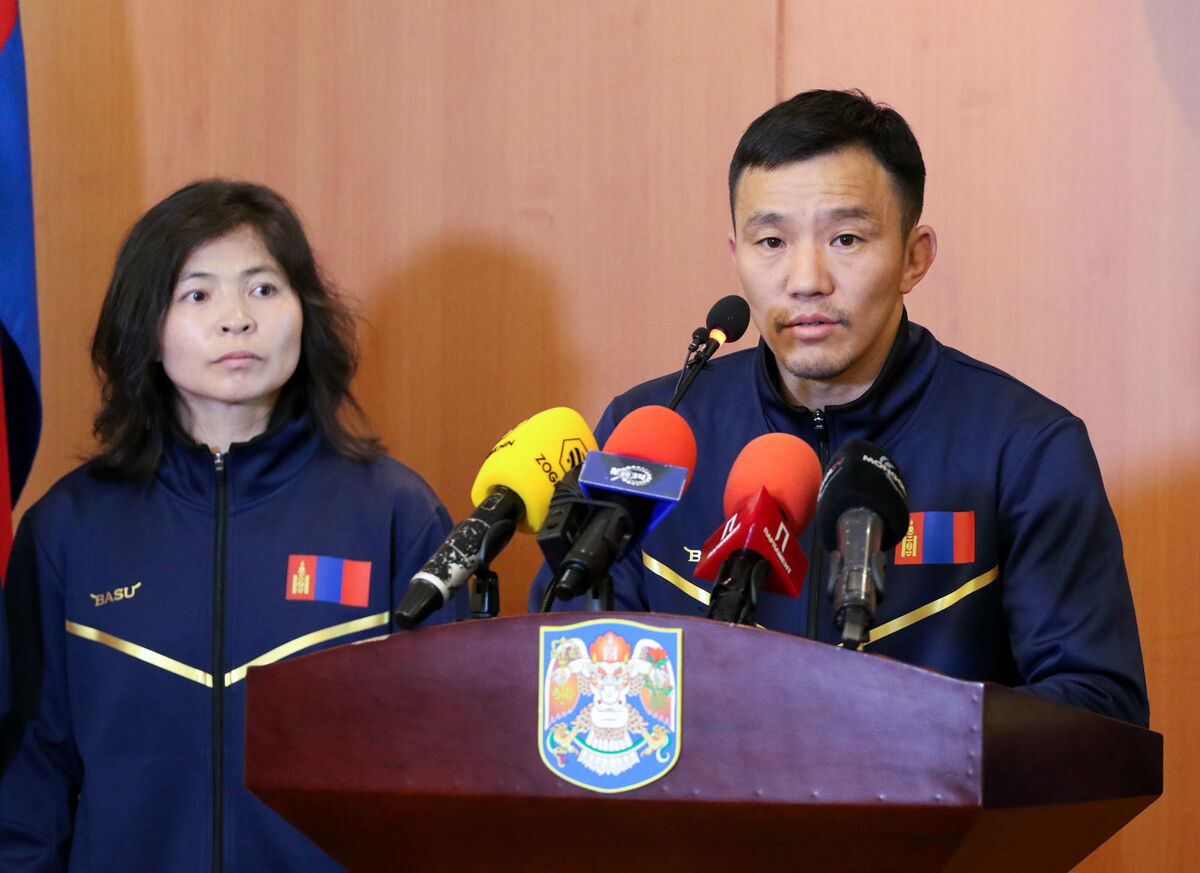 Head Coach of the Mongolian national judo team Ch.Boldbaatar emphasized that a total of 56 Mongolian athletes, four in each weight category, and seven coaches will participate in the tournament.
Olympic bronze medalist Ts.Tsogtbaatar who will be competing in the 73 kg weight category pointed out that the Ulaanbaatar Grand Slam 2022 is the first series of competition of this year that will offer qualification points for the Paris-2024 Summer Olympics. The athletes who are ranked in the first 22 will earn points and qualify for the Olympics.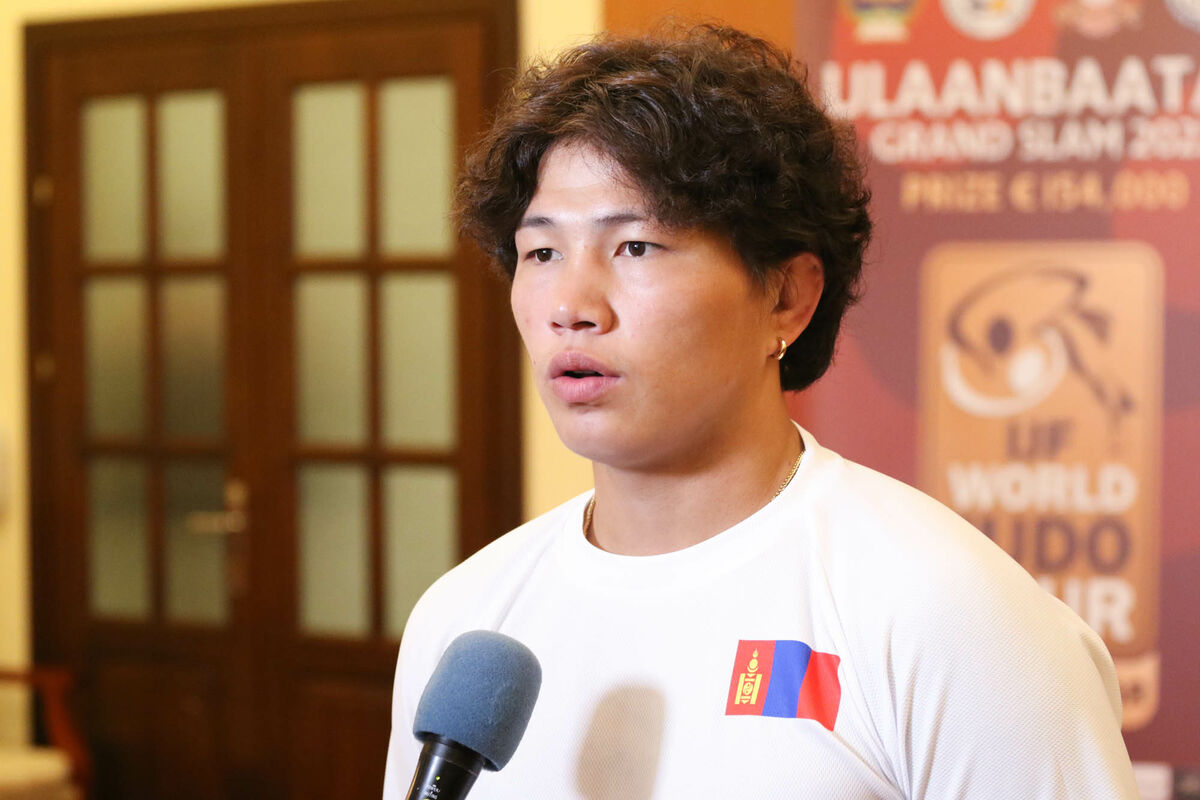 It is the first major judo tournament that will be held in Mongolia since Ulaanbaatar Grand Prix was held in 2016. The champion of the Grand Slam will collect 1,000 points, the silver medalist 700 points, the bronze medalist 500 points, the 5th place 360 points, the 7th place 260 points, and the last 16 160 points respectively.
The prize pool of the tournament is EUR 154,000, with the winning athlete receiving EUR 5,000, the silver medalist EUR 3,000, and the bronze medalist EUR 1,500.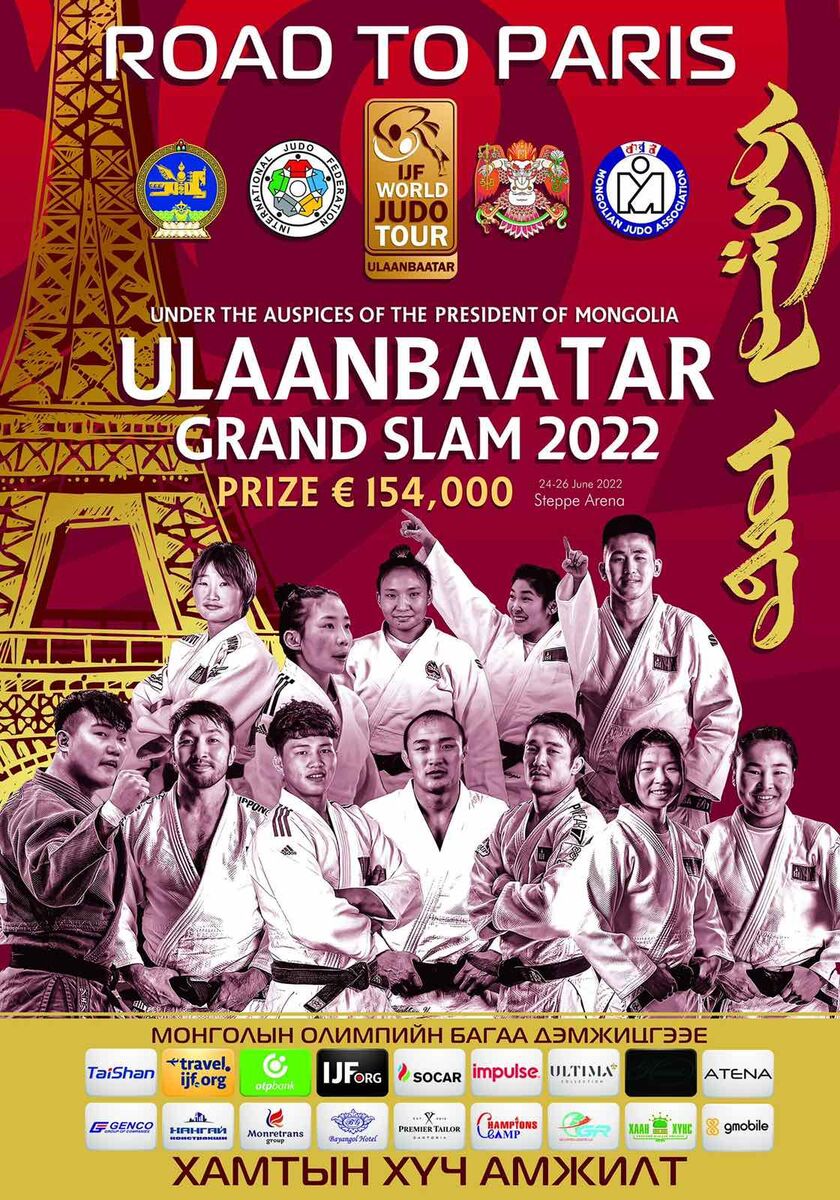 The following Mongolian athletes will compete in the tournament:
-60 kg: Sumiyabazar Enkhtaivan, Ariunbold Enkhtaivan, Tsogt-Ochir Byambajav, Sukhbat Byambasuren

-66 kg: Baskhuu Yondonperenlein, Narmandakh Bayanmunkh, Erkhembayar Battogtokh, Sod-Erdene Gunjinlkham

-73 kg: Tsogtbaatar Tsend-Ochir, Ankhzaya Lavjargal, Odbayar Ganbaatar, Uranbayar Odgerel

-81 kg: Gereltuya Bolor-Ochir, Murrentsen Battulga, Erdenebayar Batzaya, Rentsendorj Tumursanaa

-90 kg: Altanbagana Gantulga, Puntsagtseren Ganbaatar, Munkhbayar Battogtokh, Munkhtulga Dharmaabazar

-100 kg: Gonchigsuren Batkhuyag, Khangal Odbaatar, Sumiyabayar Batbaatar, Nyamkhuu Darikhuu

+100 kg: Tsetsentsengel Odkhuu, Munkhjargal Erdenekhuu, Arman Amanjol, Baljinnyam Ulambayar

-48 kg: Baasankhuu Bavuudorj, Narantsetseg Ganbaatar, Ariunzaya Terbish, Oidovchimed Baasansuren

-52 kg: Horloodoi Bishrelt, Nomintuya Enkhbaatar, Nandin-Erdene Myagmarsuren, Gal-Od Tserentogtokh

-57 kg: Enkhriilen Lkhagvatogoo, Altantsetseg Batsukh, Oyunchimeg Oyungerel, Ichinhorloo Munkhtsedev

-63 kg: Ganhaich Bold, Baasanjargal Bayarbat, Lhagvadulam Sarantsetseg, Delgermaa Lhagvajargal

-70 kg: Enkhchimeg Tserendulam, Davaasuren Munkhbat, Munkhtuya Tseren, Ganzaya Baatarsukh

-78 kg: Erdenet-Od Batbayar, Khuslen Otgonbayar, Khongorzul Battulga, Nyam-Erdene Batsuuri

+78 kg: Adiyasuren Amarsaikhan, Nominzul Dambadarjaa, Uuganjargal Munkh-Erdene, Jargalmaa Enkhmend
CAPITAL CITY TRAINING, RESEARCH, AND PUBLIC RELATIONS AGENCY