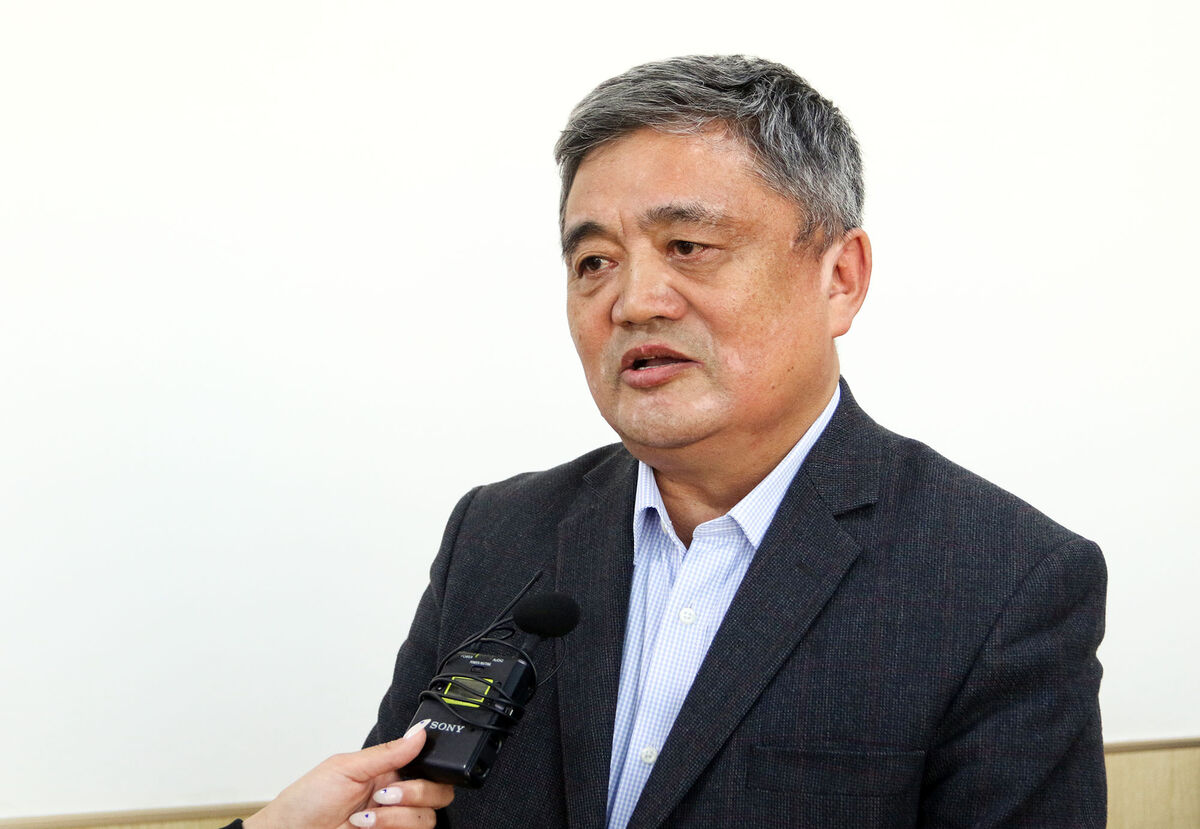 We had an interview with consultant economist, leader of the research team to develop a feasibility study for light rail transit B. Davaasuren regarding the LRT project.
"In Ulaanbaatar, there is no possibility to reduce traffic congestion by paving a road due to the annual import of 70-80 thousand vehicles on average. Therefore, the LRT project is a key solution to reducing traffic congestion. it was considered more appropriate for LRT to have a pier bridge in Ulaanbaatar", he says.
-How much is the LRT project needed in Ulaanbaatar?
-Centralization and traffic congestion have become a long-standing issue in Ulaanbaatar. Also, there is a necessity to connect new sub-centers and satellite cities. Citizens can't be provided with potential service with only high-capacity vehicles, buses, and private cars.
Therefore, major upgrades are needed in the transport system. According to the study of many years, the most convenient and sizeable vehicle in our country is LRT. Traffic congestion is expected to reduce by 25 percent with the introduction of LRT in public transport.
-People tend to assume that the subway is more suitable for Ulaanbaatar than LRT. What are the advantages of the LRT over the subway?
-A lot of research has been made on public transportation over the years. As a result, it was suggested that LRT could be the beginning of a major change in public transport due to several factors. First, the subway costs at least USD 150 million per kilometer. This price will increase depending on the geographical location and depth, so the subway is not suitable for our current state of the economy. Building a subway in Ulaanbaatar city which has a population of almost 1.5 million is not the ideal option. Subway and LRT are similar in content, both of which are unobstructed, serve citizens according to a set schedule, are accident-free and comfortable, and LRT offers many other economic benefits. For example, a favorable business environment can be created with the establishment of LRT stations.
-What are the cost estimates for the project?
The project is estimated to cost USD 926 million to build an 18.1 km road with 15 stations. Land and high voltage line acquisition, road expansion costs, as well as rising commodity prices, and exchange rate fluctuations were also taken into account.
-The Standing Committee on Budget has concluded that it is not possible to include the cost estimates in the 2022 budget amendment. How accurate do you think the conclusion was? How well did the standing committee get acquainted with the project?
The decision has to be made based on a thorough study and opinions of the members of the State Great Khural. Of course, it is difficult to allocate such an amount of funding amid Mongolia's current situation of external debts. However, the development issues facing the country should not be postponed. Addressing these types of issues will significantly contribute to the city's economic development.
CAPITAL CITY TRAINING, RESEARCH, AND PUBLIC RELATIONS AGENCY