UB for Kids and Family
Mongolia is obviously friendly, hospitality and safe destination for a family vacation with children.  As you heard, Ulaanbaatar city isn't big, so that discovering UB with your kids will absolutely be interesting. Walking around buildings and exploring the places one by one and taking public buses to reach your nearest destinations. Children under the age 7 can ride for free on UB's buses, if accompanied by adult and fares for children and youths are half less than adult fares.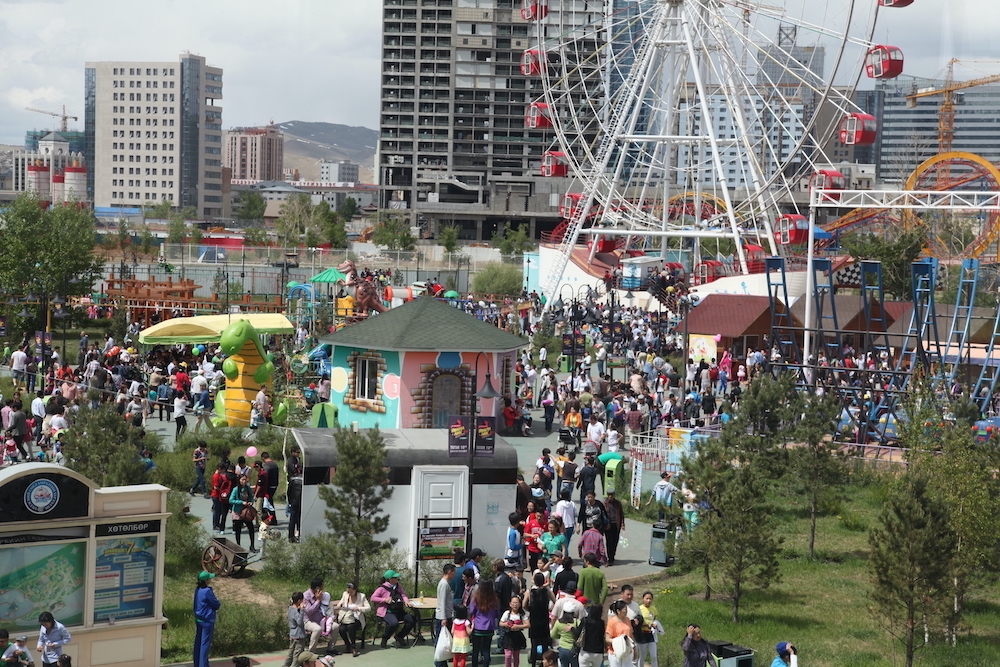 National Amusement Park
National Amusement park in Ulaanbaatar is ideal place for having some fun with your children and it is usually packed on weekends and also during summer when children are on break from school. The park itself is not big and most rides are for toddlers or school students so the park is great for families.  You can choose few ticketing options for your kids -3 rides, 5 rides or 10 rides and it will be much cheaper than one individual ride. It is open all year around, in winter times there is ice skating on the lake. You can have wonderful times in several games of rollercoaster, ferry wheel, family entertainment center, bowling center, sport pub, O Castle café and indoor children's ground out there.
Location- on Sun Road, south of Shangri-La, Ulaanbaatar
National Recreational Park
If you are going to visit Ulaanbaatar with your children make sure to go National Recreational Park. During the summer time, it becomes popular place for families, rent bikes, explore the park and play basketball and football. You can see how Mongolians have good time after work with friends and family. It is good place to walk and enjoy your times in open green space, outdoor play ground for free and some at low prices. The bikes are available for rent and even little park train goes within the park road. There are even small shops for fast food and drinks, open space toy sales and interesting bet games for your discovery out there.
Location- National Recreational Park, Ikh Khuree Street, 26th khroo, Bayanzurkh district, Ulaanbaatar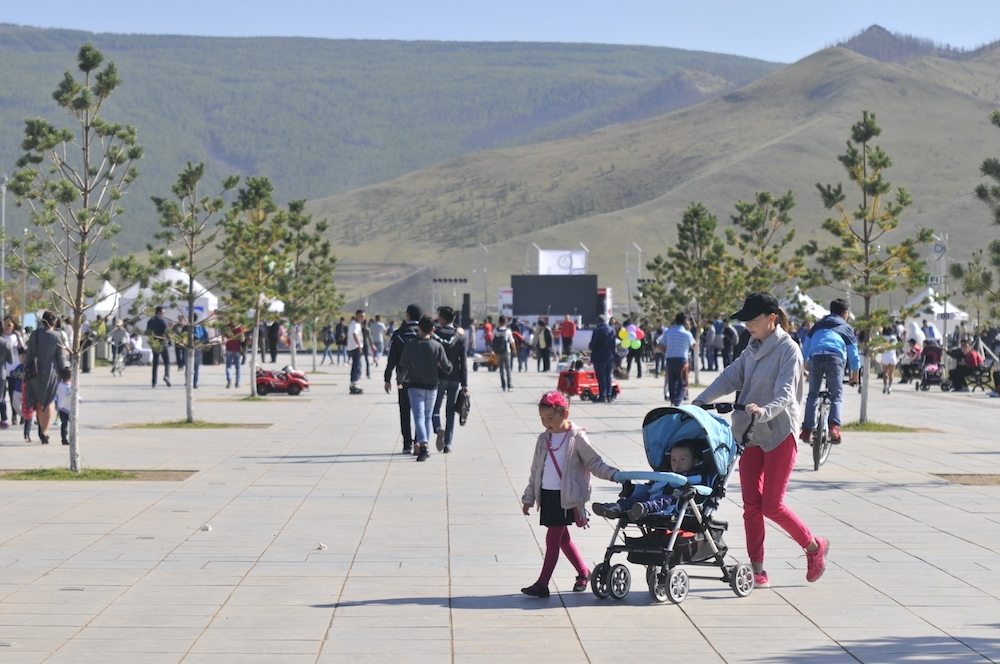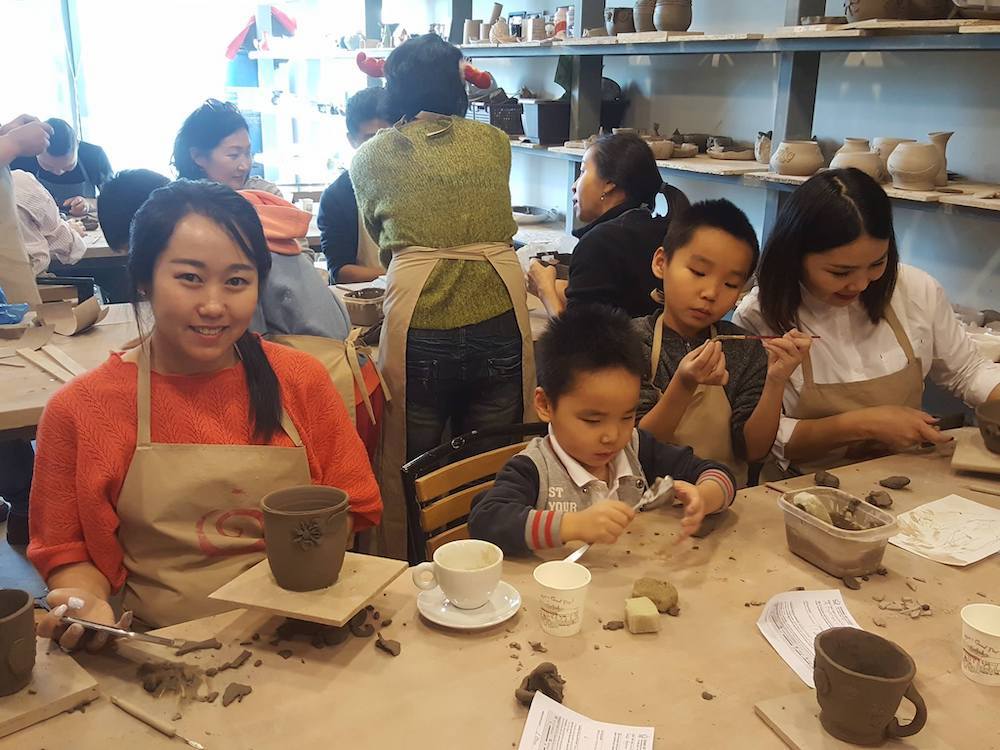 Ceramic Art Studio
It is awesome place that your kids can create their own ceramic bowls, vases and dishes with under the assistance of professionals at Ceramic Art Studio. The studio is founded in 2010 and it is considered the first Mongolian of ceramic art studio with high standard equipment. They arrange special short time courses for kid and family, for ceramic art lovers and also have open art time for public. Making your own and only one ceramic creation will definitely become unforgettable memory of your kids travel in Ulaanbaatar city.
Location- 101st block, Khansvill town, Khan-Uul district, Ulaanbaatar
Visiting Intellectual Museum
The key to great family trip in Ulaanbaatar is to entertain your children and yourself in Intellectual Museum. There are over 5000 puzzle games displayed, starting with simple ones that consist from two pieces to difficult ones from 673 pieces. One thing your kids can amazingly do is touch and to challenge themselves by putting puzzle games together, instead of merely seeing. It makes the museum trip with your kids more interesting and memorable. Within the museum, you can see various sizes of ancient Mongol Ger-dwellings.
Location- International Intellectual Museum, Peace Avenue 10, Bayanzurkh district, Ulaanbaatar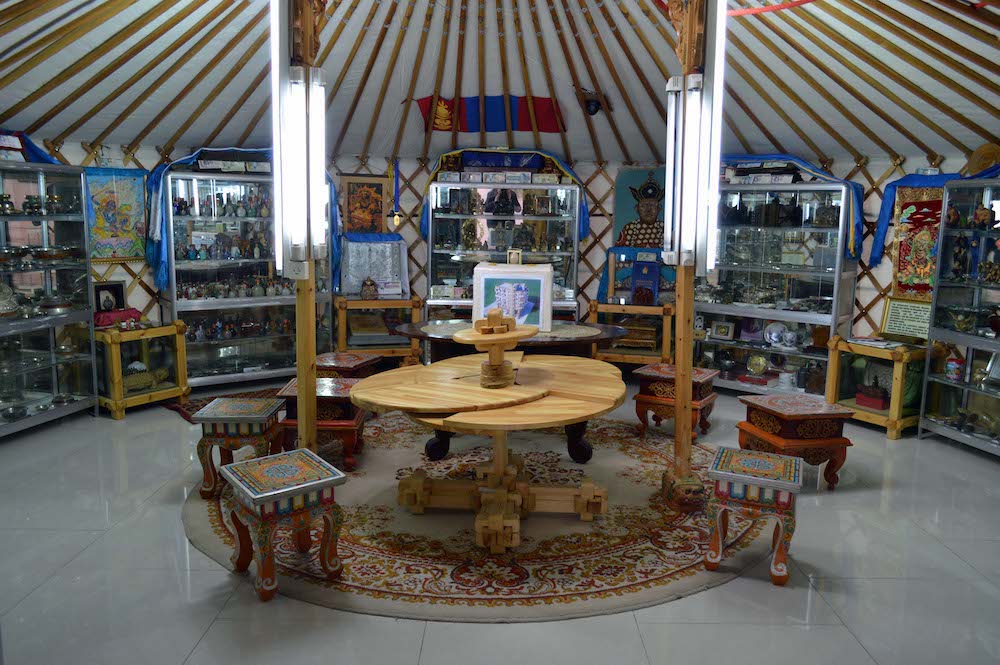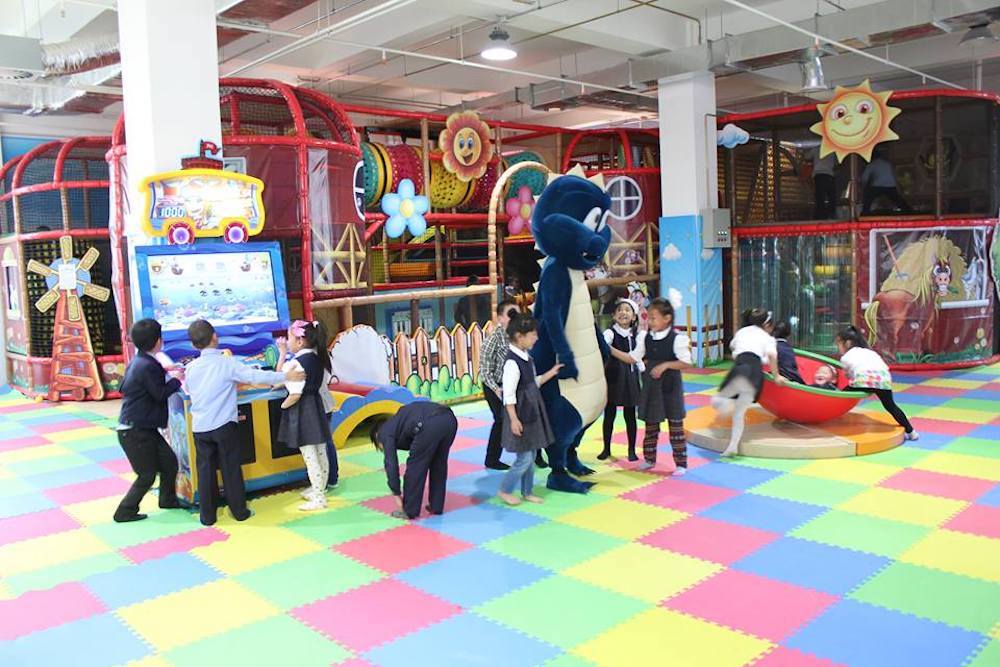 Hunnu Mall Entertainment
On the way to Chinggis Khan International airport, Hunnu Mall is another amazing place for having great time with your children in Ulaanbaatar. It has only one indoor ice rink which opens all year around for you and your family. There even has skating sessions for beginners and variety of recreational activities. From movie theatres to indoor playgrounds, museums, toy stores and kid's favorite meals you can find almost everything to have fun with your children. Roll, jump, slide, climb and hang. This is the kind of fun kids can have in indoor playground in Hunnu Mall.
Location- Naadamchin Street, Khan-Uul district, Ulaanbaatar
Big Bowling as big entertainment in Ulaanbaatar
Big Bowling center in Ulaanbaatar, founded in 2009, hosts open bowling with no age limit, special events and is available for private party or family rental. You can bowl with children, celebrate birthdays or special occasions or just get a group together fur fun afternoon. There you can spot a restaurant, sport bar and the center regularly hosts contests between customers. It is great place to spend your family time in Ulaanbaatar more sporty and healthy.
Location- Misheel group Building Misheel-2, Chinggis Avenue, Khan-Uul district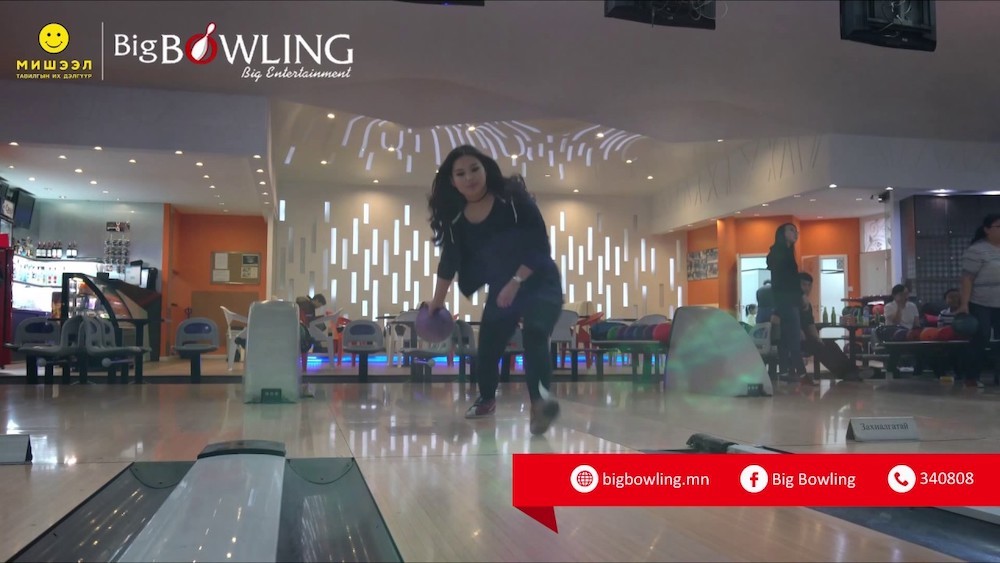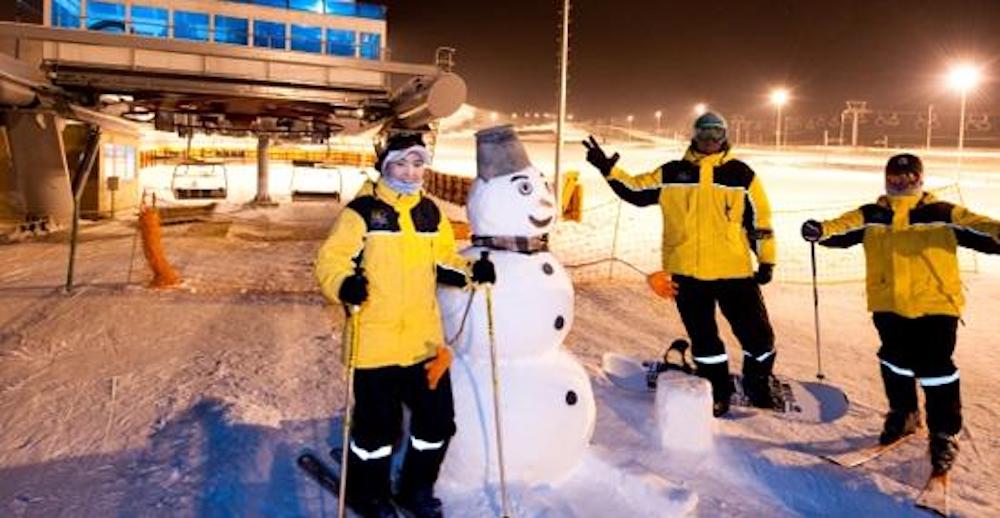 Ski Resort
When you visit Ulaanbaatar with your kids during winter or late spring, Ski Resort on beautiful valley of Bogd Khan Mountain will be perfect place to feel refreshing moods, walking in fresh air with blue ski and having enjoyable times of snowboarding, ice skating and sledge for little ones which experiences 140m long slope equipped with moving carpet. You and your family all members can rent all kinds of snow gear including safety gear. The winter warm nights are really wonderful out there because of night lights installation and it allows you to enjoy skiing for as long as you wish. The ski restaurant and coffee shop are also available in there. Sky season is usually open from November to March or April depending on weather condition.
Location- 13 km from Ulaanbaatar and daily free bus to the resort is available from Shang-rila Mall.