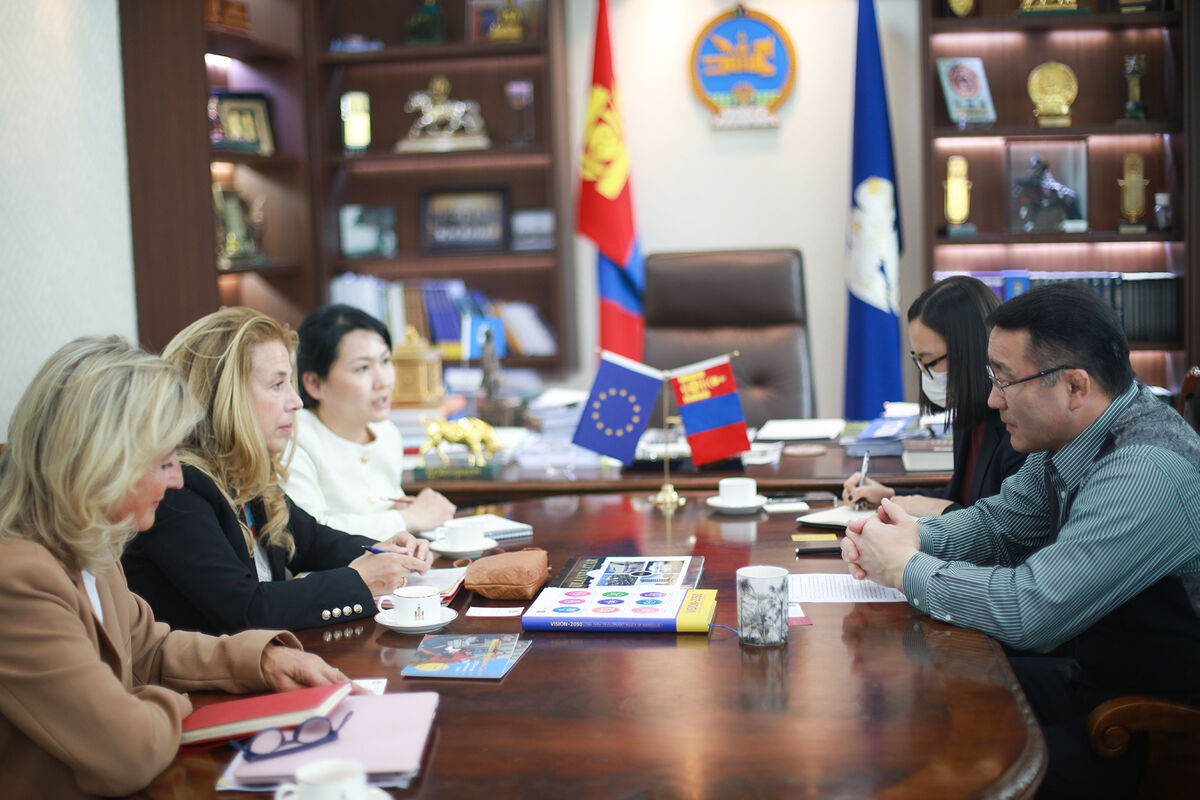 Governor of the capital city and Mayor of Ulaanbaatar D.Sumiyabazar met with the Ambassador/Head of Delegation of the European Union to Mongolia Axelle Nicaise, and the founder of the Misheel Kids Foundation Gabriella Schmidt-Corsitto, a Swiss citizen. On this occasion, the sides exchanged views on the establishment of an oral health care and service center.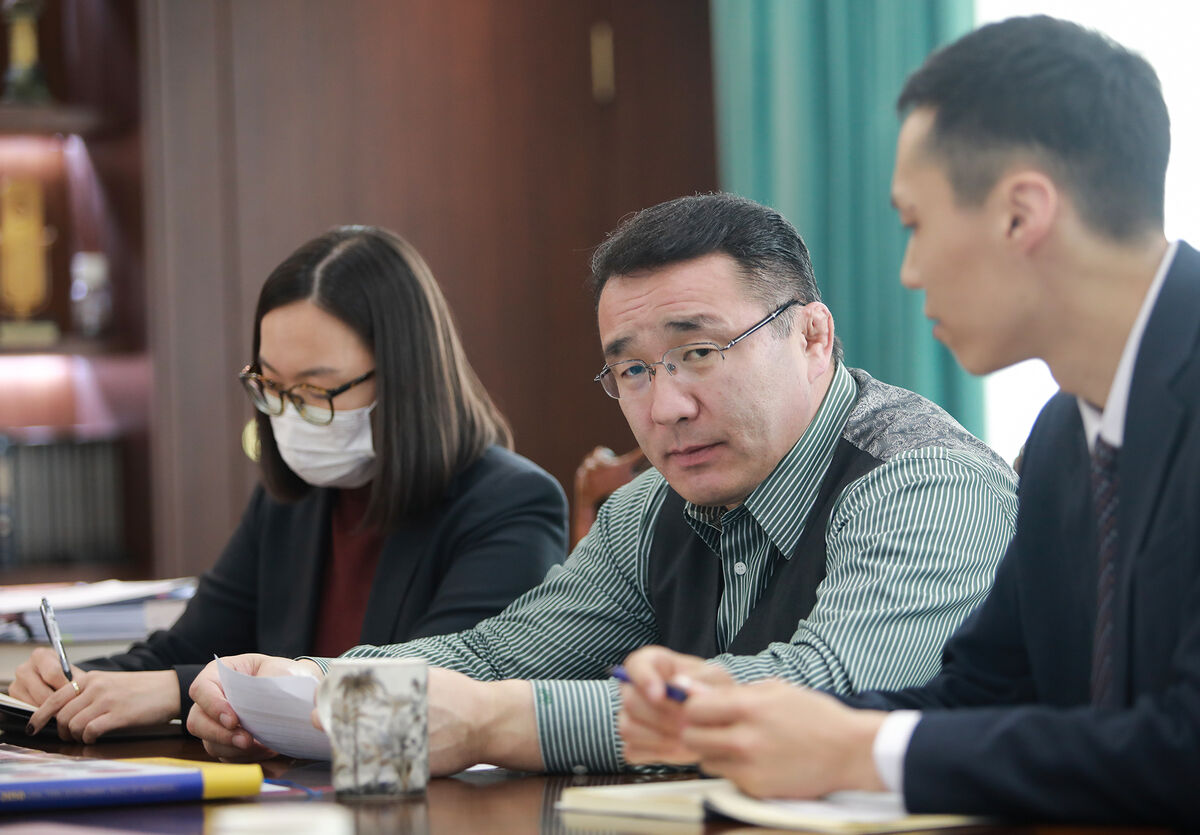 The Mayor expressed his gratitude to the representatives and said, "We pay special attention to the health issues of the citizens of Ulaanbaatar. The "Teeth" program initiated by the Prime Minister of Mongolia is important in this regard. In addition to expressing gratitude to the European Union for supporting the health sector of our country, the Mayor also expressed his pleasure in the future cooperation in the field of improving the oral health of the citizens of the capital, maintaining hygiene, and providing preventive education."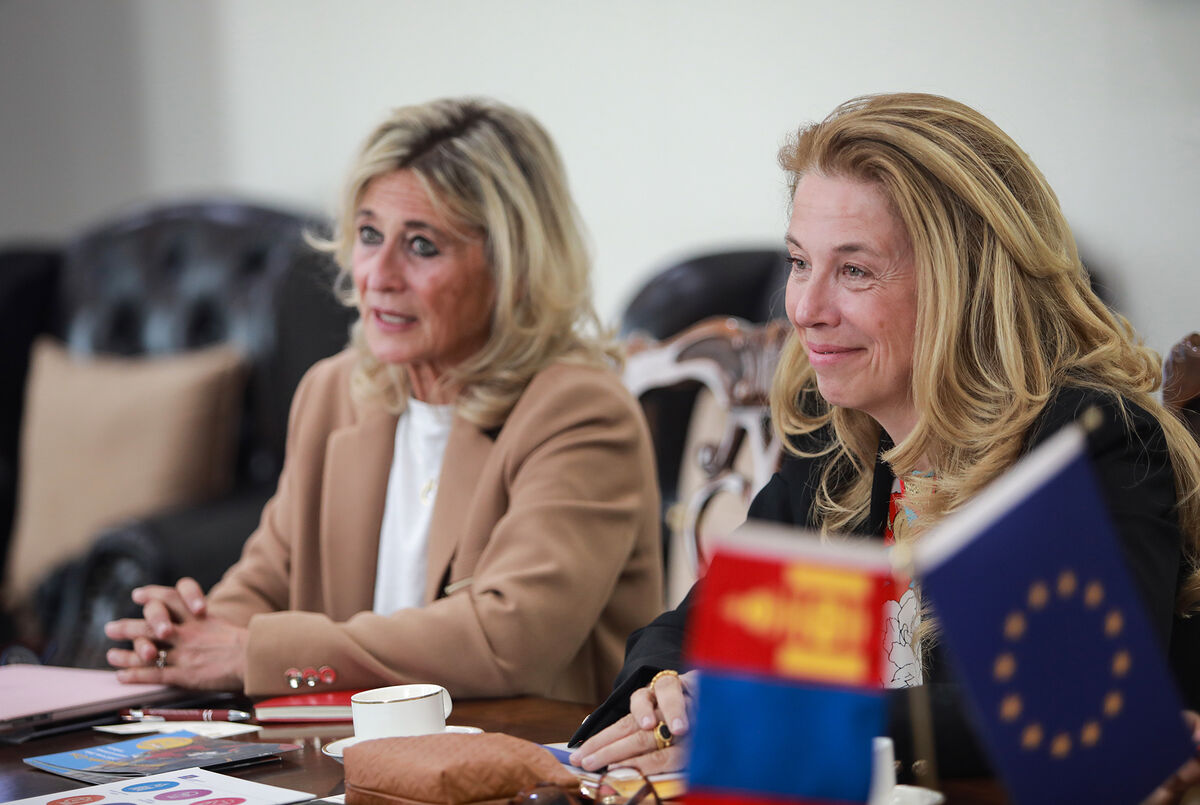 Ambassador Axelle Nicaise said, "When establishing the center for oral health care and services, it is planned to do it in the form of Passive house, a project funded by the European Union. The project was presented by GIZ during the recent Europe Day. If this project is implemented successfully, it can be introduced not only in Ulaanbaatar but also in rural areas."
Gabriella Schmidt-Corsitto, a Swiss citizen, said, "It is important that the oral health care and service center that we are going to establish to reach out to vulnerable section children who live far from the downtown."
At the end of the meeting, the capital city expressed that it would be pleasure to solve the center's land issues and cooperate with them by providing support in every way.
MEDIA AND PUBLIC RELATIONS DEPARTMENT OF THE GOVERNOR'S OFFICE OF THE CAPITAL CITY