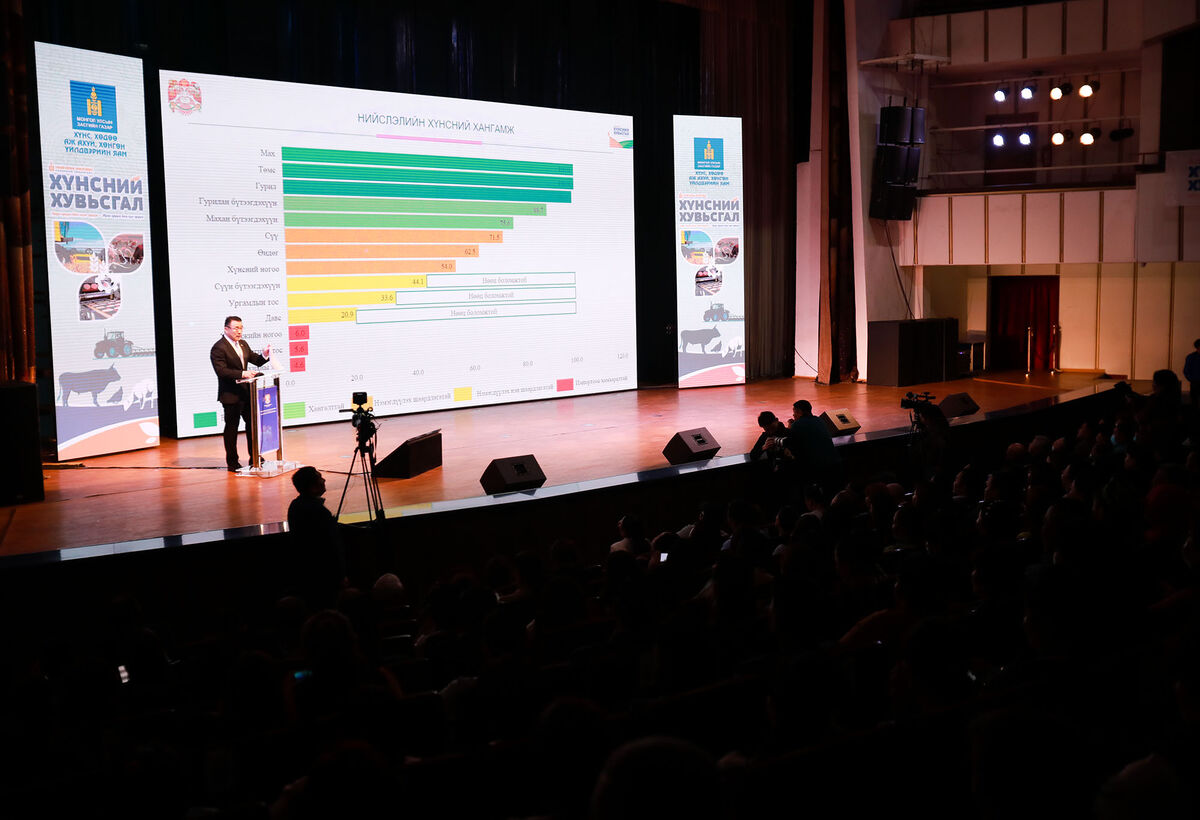 The 'Food Supply and Security' national movement, initiated by President of Mongolia U.Khurelsukh, is ongoing to ensure the food supply and security, to implement the goals of sustainable development, including meeting the domestic needs of 19 main types of food products in the next five years. This movement was officially launched in the capital city of Ulaanbaatar.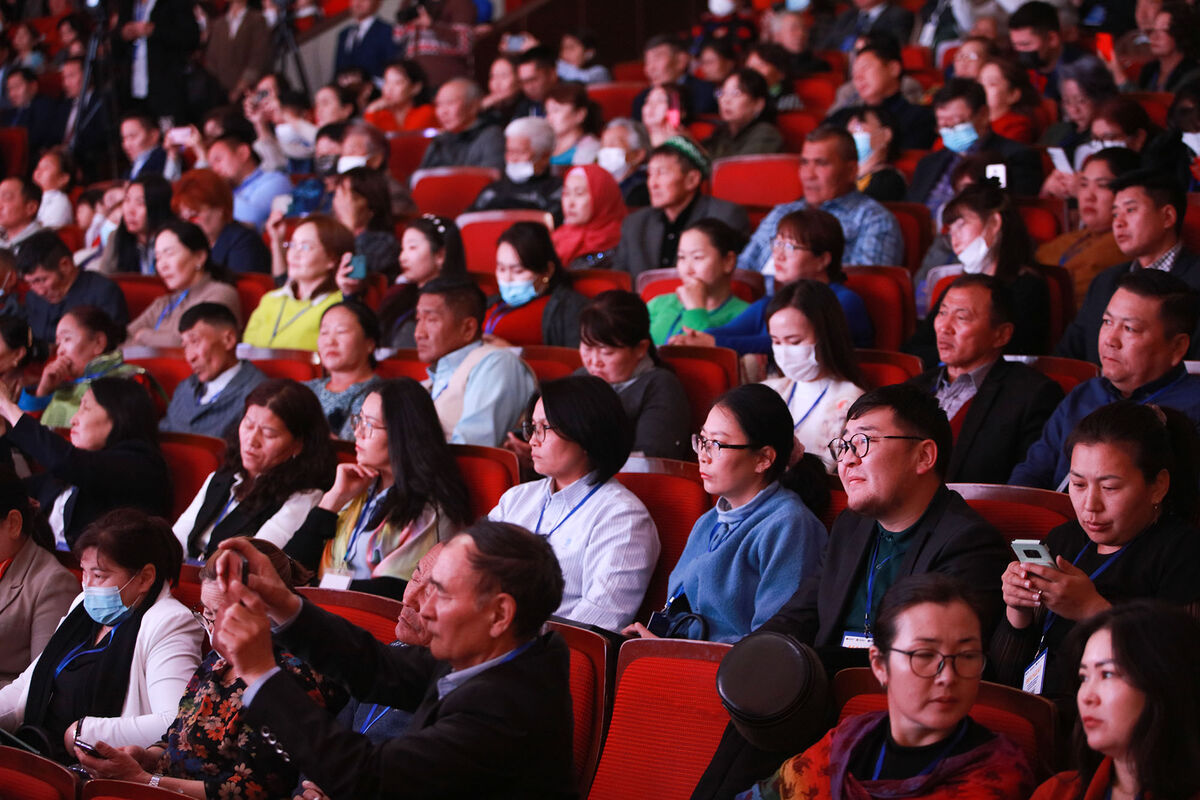 On this occasion, Governor of the Capital City and Mayor of Ulaanbaatar D.Sumiyabazar presented the policy to improve food supply and security and to provide the population of the capital city with 19 types of main food products for the next five years.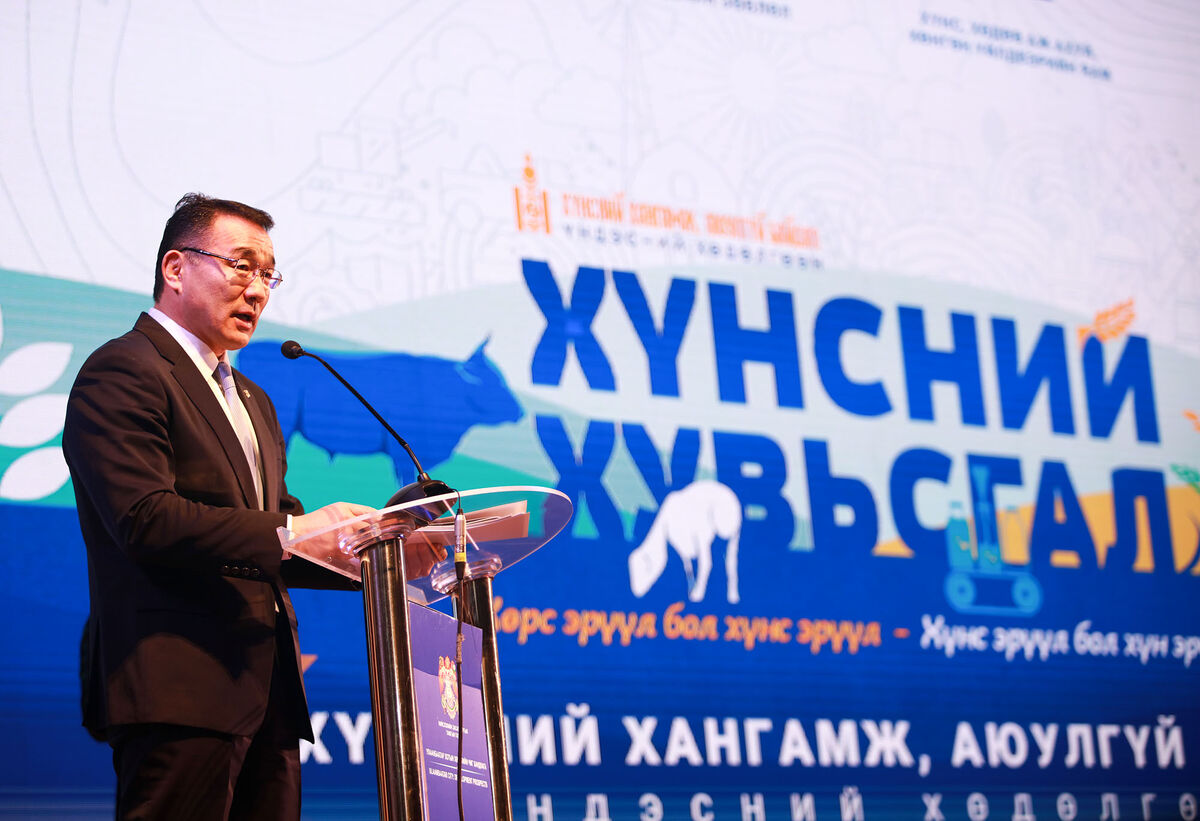 He said, "Based on the growing demand for food, it is important to increase the production of food and agricultural products, supply domestically, reduce dependence on imported products, and meet safety and hygiene requirements at every stage of the food chain. Agricultural raw materials and products are supplied to the capital city from 21 aimags and 330 soums. Furthermore, the capital city is the main economic center of Mongolia and the main hub of food supply and distribution throughout the country. Therefore, Ulaanbaatar city will join the "Food Supply and Security" national movement and take a leading role in increasing domestic production and meeting the goal of becoming a food exporting country".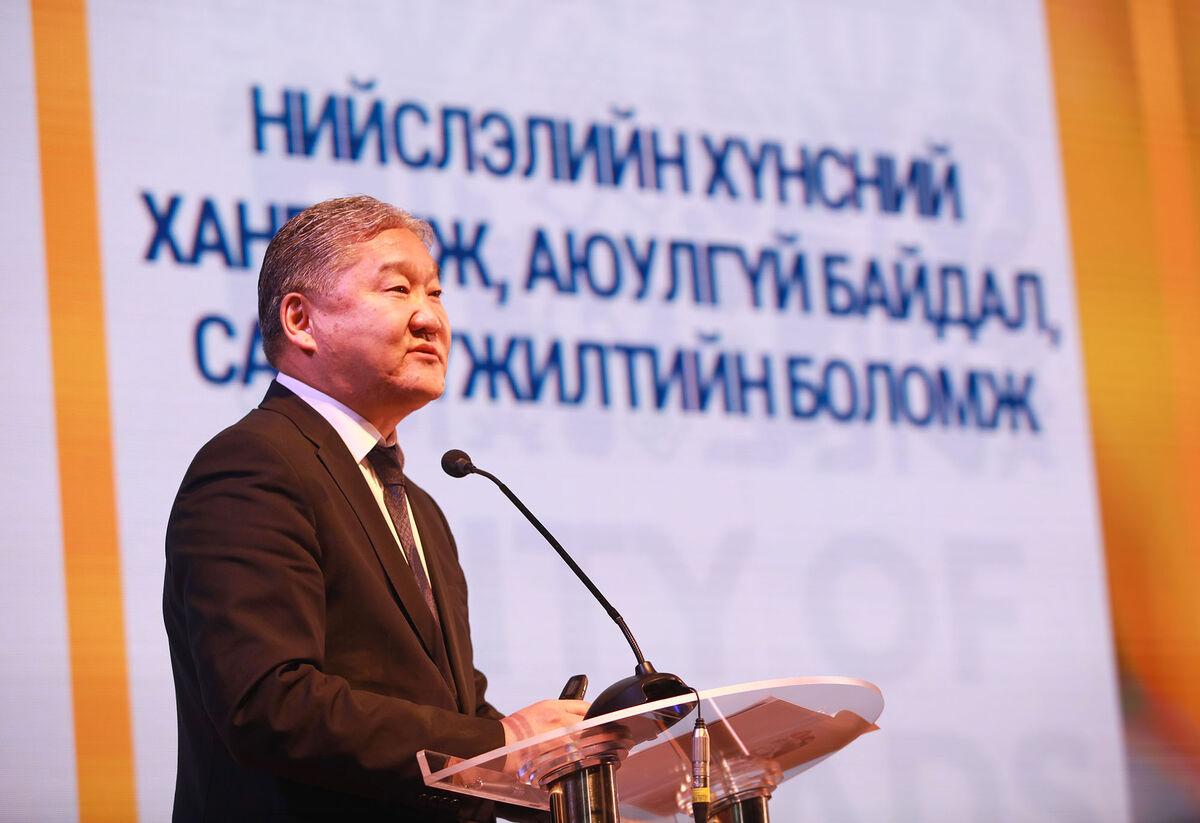 During the opening event, Head of the Policy Research and Analysis Center of Ulaanbaatar city R. Dagva presented the project of the working plan to be implemented in the capital city within the framework of the national movement "Food Supply and Security", and the head of the Food and Agriculture Department of the capital city Kh. Erdenebileg introduced "The Current State of Food Supply in Ulaanbaatar City".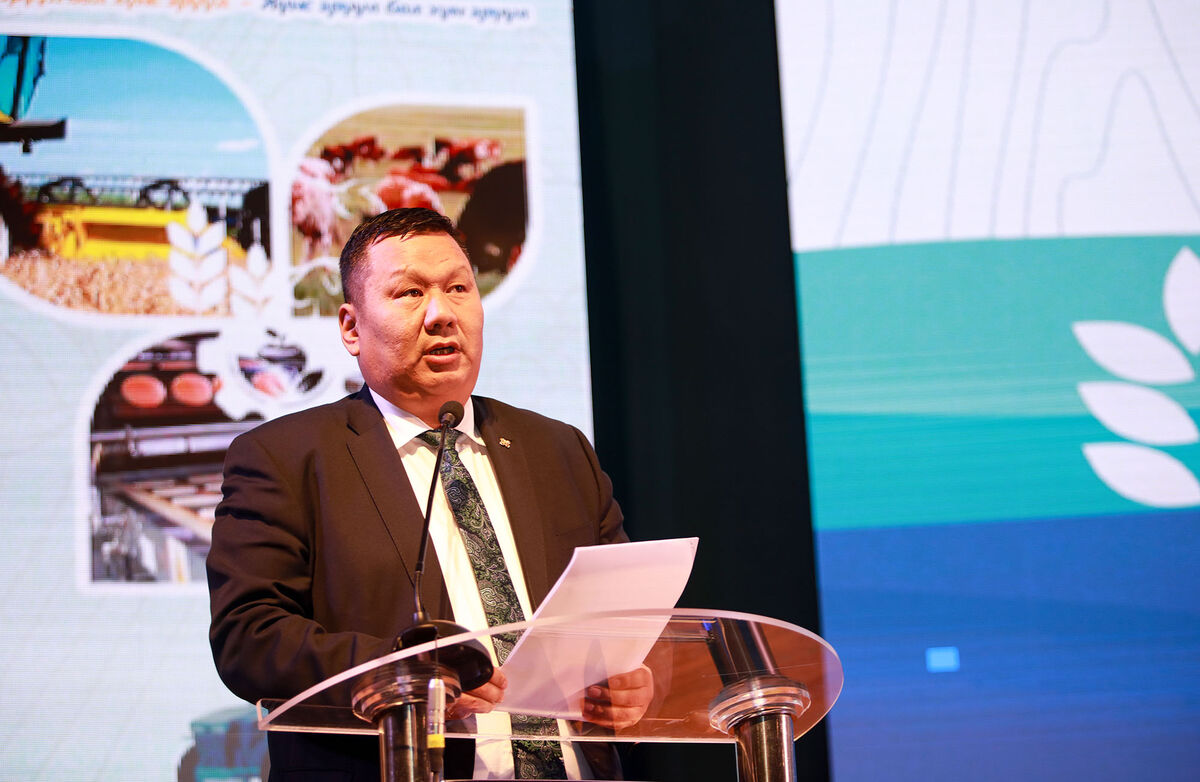 Additionally, the Governors of Tov, Bulgan, and Selenge aimags, where are strategically important regions that supply the most agricultural food products to the capital city and participated in the event and expressed their interest in expanding further cooperation. For instance, Governor of Selenge aimag N. Lhagvadorj said, "Selenge aimag supplies a significant portion of vegetables, grains, meat, and milk to the citizens of Ulaanbaatar city. We call on enterprises, organizations, and companies to expand cooperation and support each other in the areas of food storage facilities, and packaging."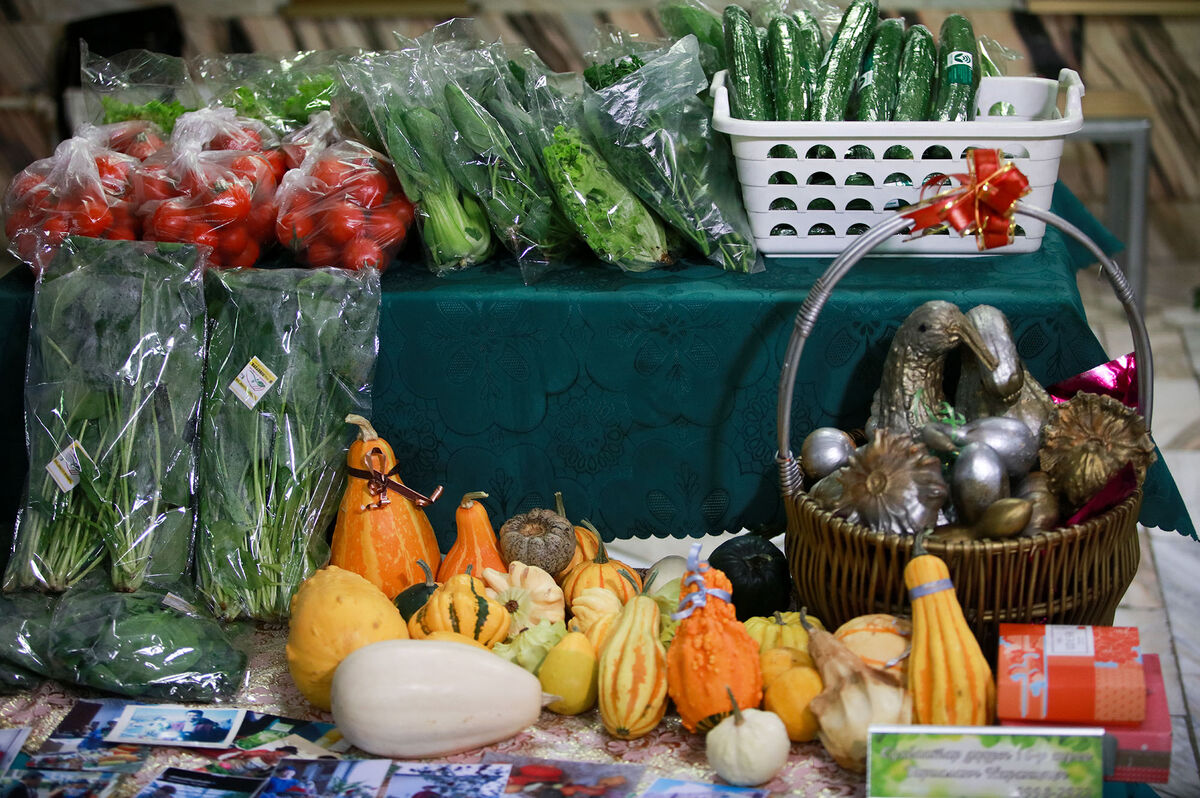 The event was jointly organized by the Office of the President of Mongolia, the Ministry of Food, Agriculture and Light Industry, and Food and Agriculture Department of the capital city. Academics and researchers in the field of food and agriculture, civil servants, manufacturers, farmers, and more than 1,200 guests and representatives of the livestock sector participated in the opening ceremony. Additionally, national agricultural and food-producing companies presented samples of their products to the public during the event.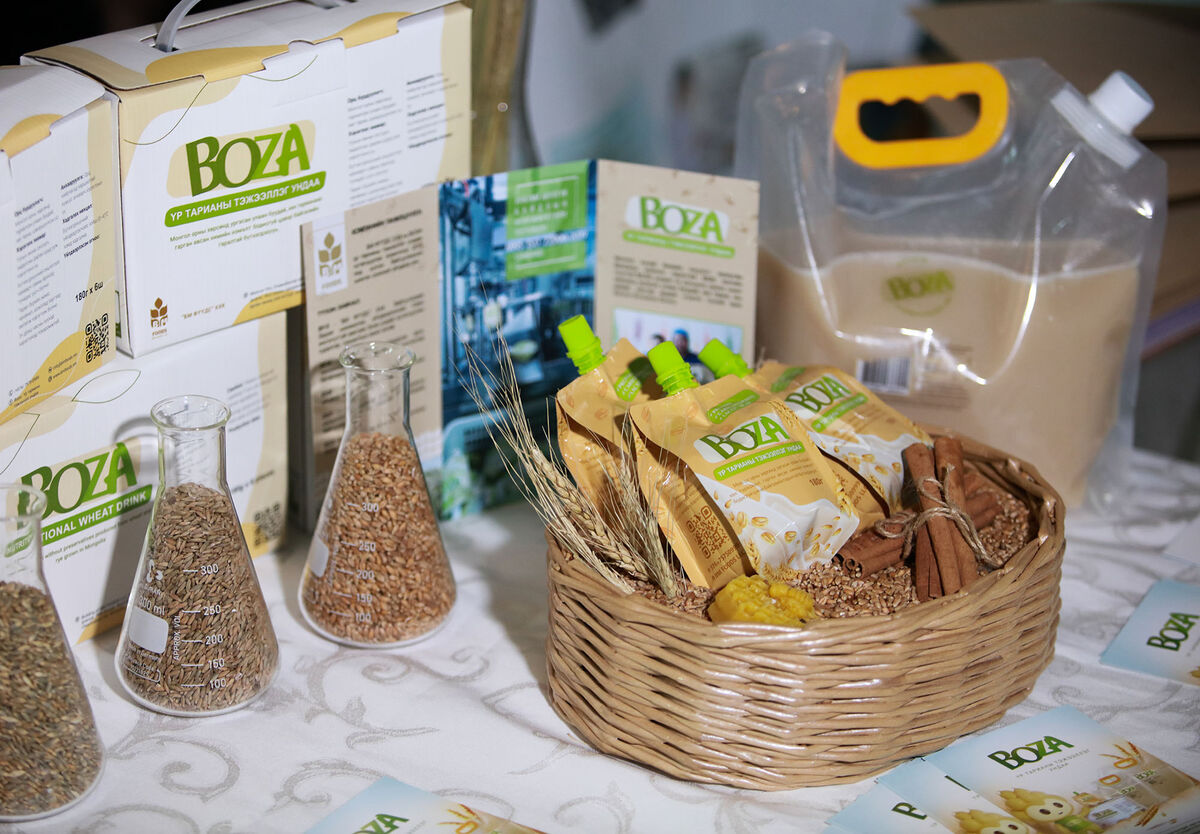 CAPITAL CITY TRAINING, RESEARCH, AND PUBLIC RELATIONS AGENCY