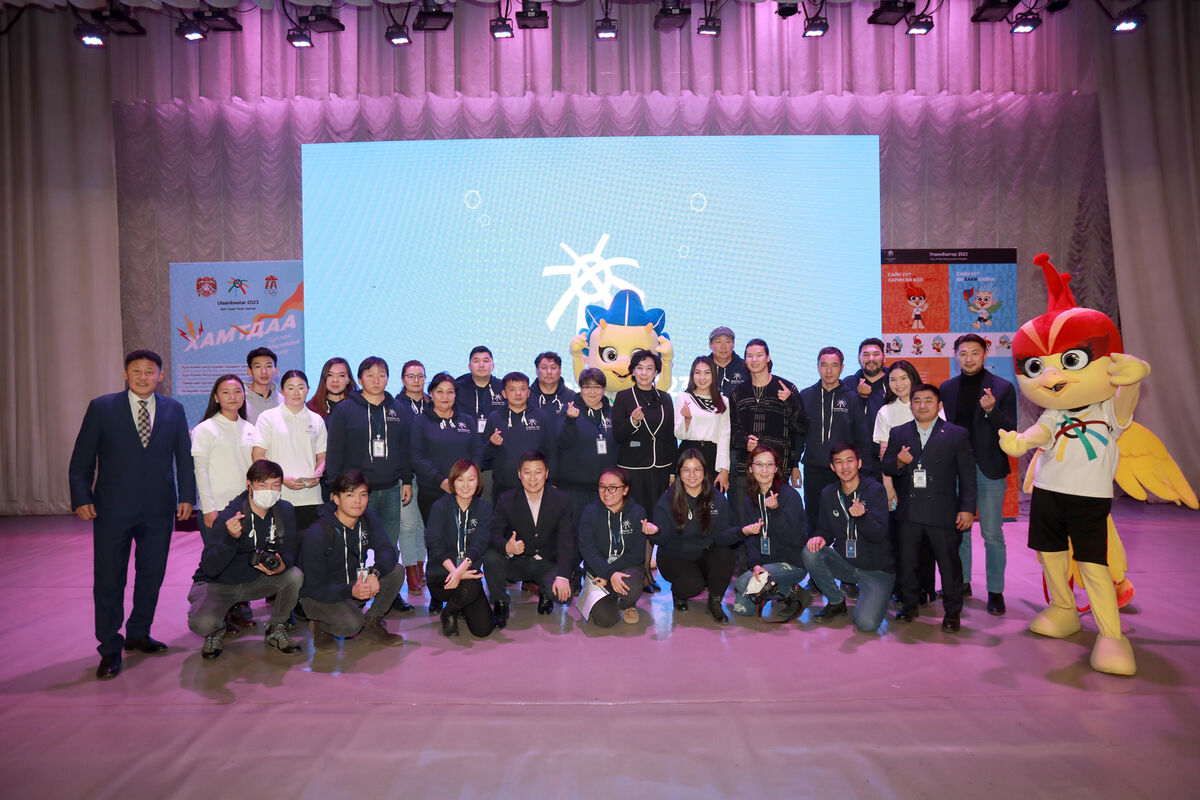 The nine National Olympic Committees of East Asia will organize the East Asian Youth Games in Ulaanbaatar city in August 2023 and preparations are being ensured. On November 10, the symbols of the East Asian Youth Games were presented to the students.
Each continent has its own Olympic Games logos, symbols, and mascots. As for the mascots, mostly animals are chosen and symbolized.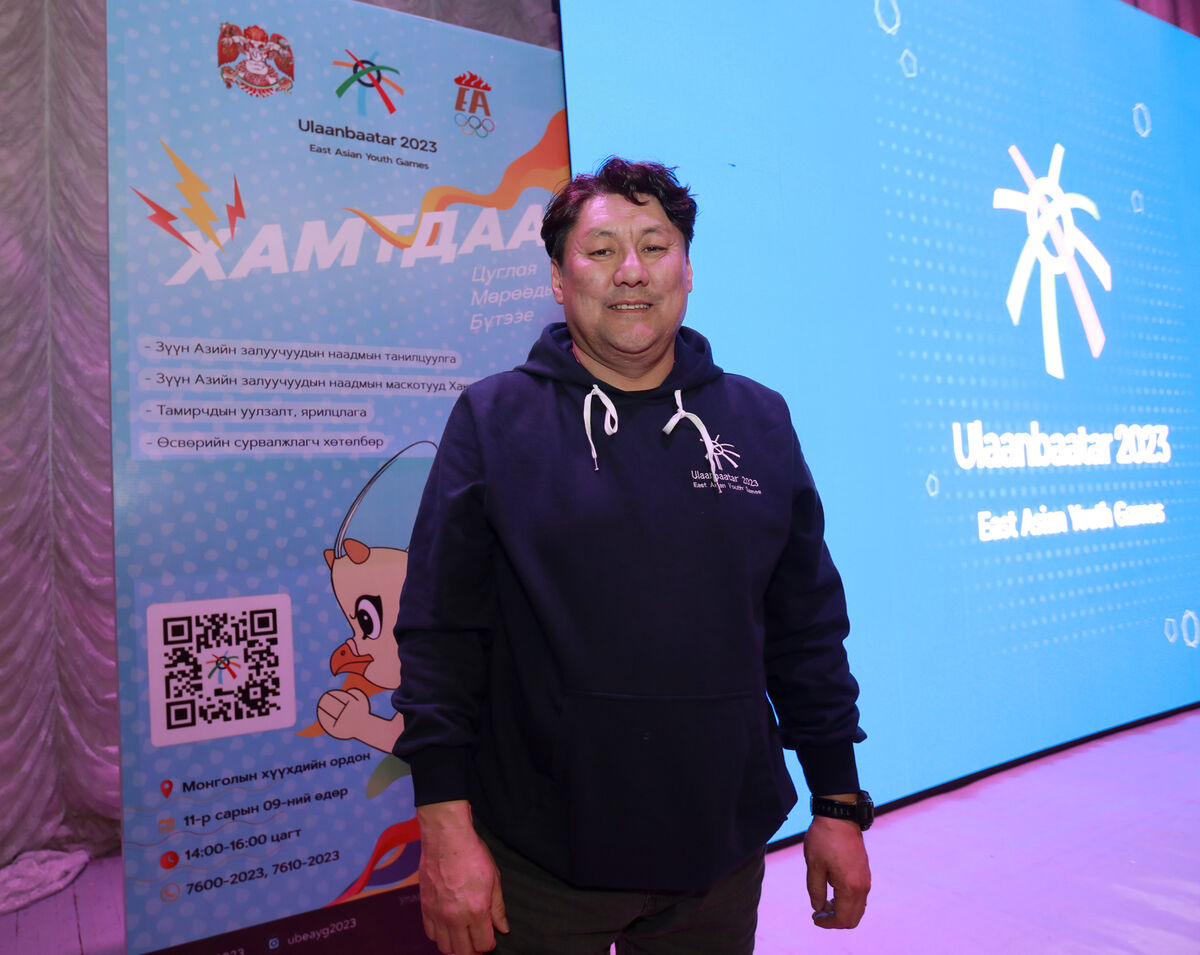 In this regard, Chief Operation Officer of "Ulaanbaatar East Asian Youth Games Organizing Committee" company Ts. Bat-Enkh said, "The host country of any sports games choose their mascot with aims to make the endangered animals in their region known to the public. Therefore, Khangardi and Galbingaa birds were chosen as the game symbols. Khangardi is the symbol of the capital city of Mongolia, a symbol of Ulaanbaatar city and is a mythical bird of courage, bravery, and intelligence. Also, Galbingaa bird is the ancient Mongolian mythical and supernatural winged bird-human.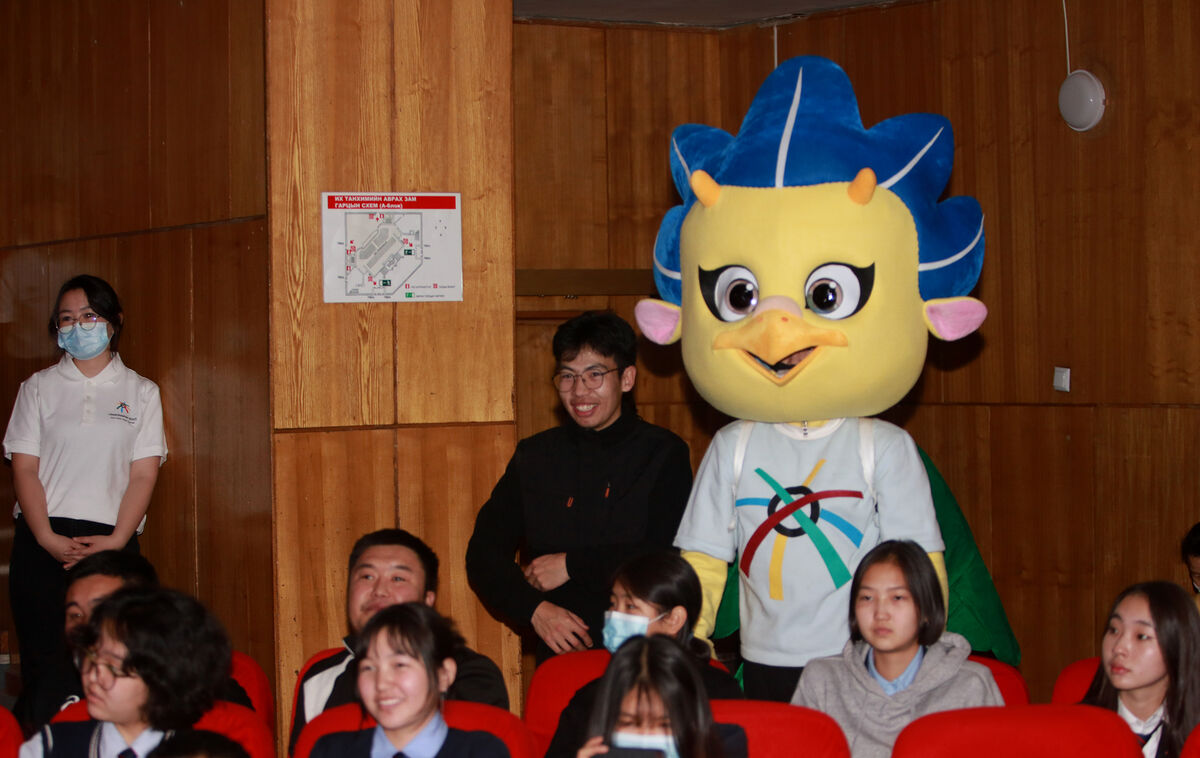 The symbolic bird, the khangardi, was named "Khaki" and the galbingaa bird was named "Inga". The logo of the game is made with the image of the upper fame of the Mongol ger /Mongolian traditional dwelling/ meaning "Let's unite under the roof of Ulaanbaatar".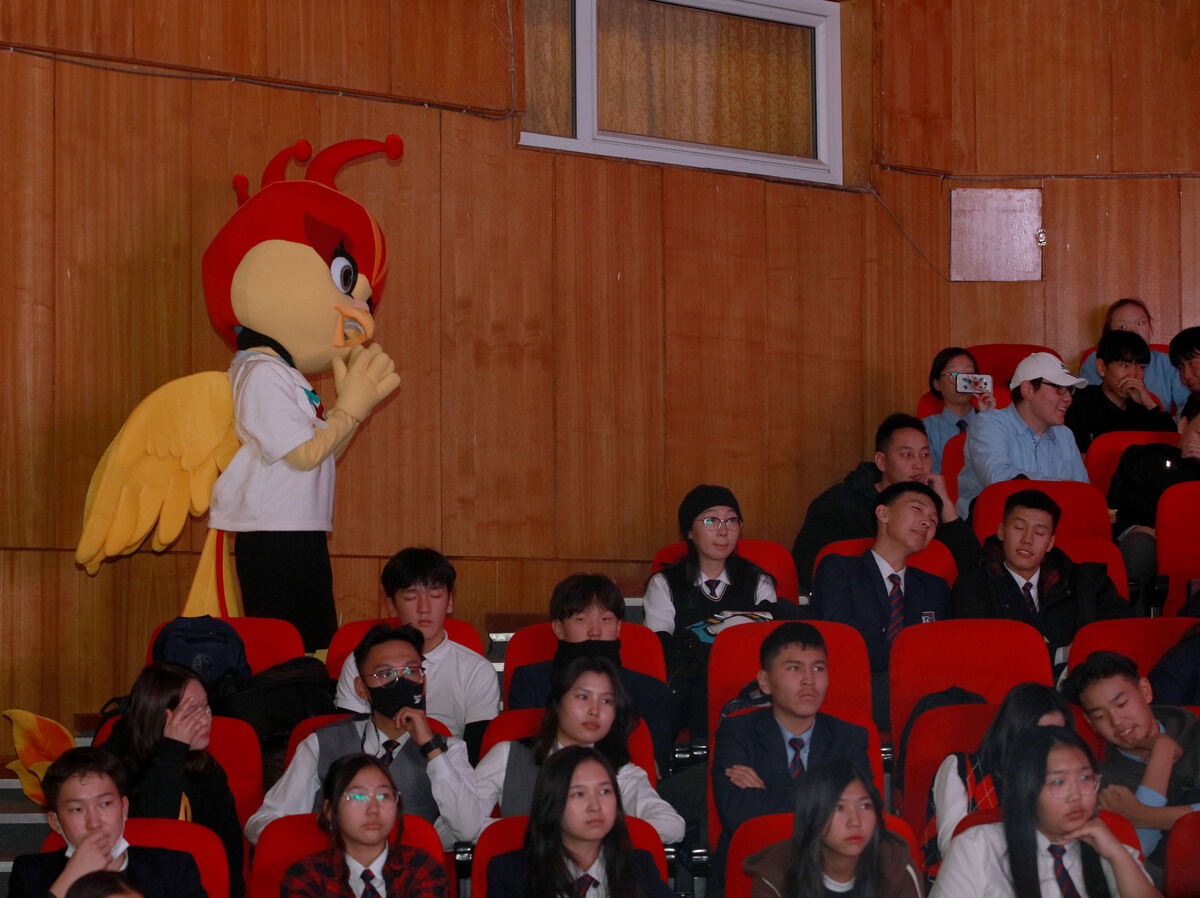 Mongolia won the bid to host the event in 2017 and the East Asian Games Association (EAGA), Ulaanbaatar city administration, and Mongolian National Olympic Committee signed a tripartite contract in Taichung, Taiwan. It is held every four years since 2019 among athletes aged 14-18 from eight East Asian countries as well as the Pacific Island of Guam in 12 sports categories. This is the first time that such a major sports event will be held in Ulaanbaatar.
4,500 people (about 2,400 athletes, coaches, and more than 350 referees and technicians) will arrive in Ulaanbaatar to take part in the Games. The organizing committee is headed by Governor of the capital city and the Mayor of Ulaanbaatar D.Sumiyabazar.
CAPITAL CITY TRAINING, RESEARCH, AND PUBLIC RELATIONS AGENCY