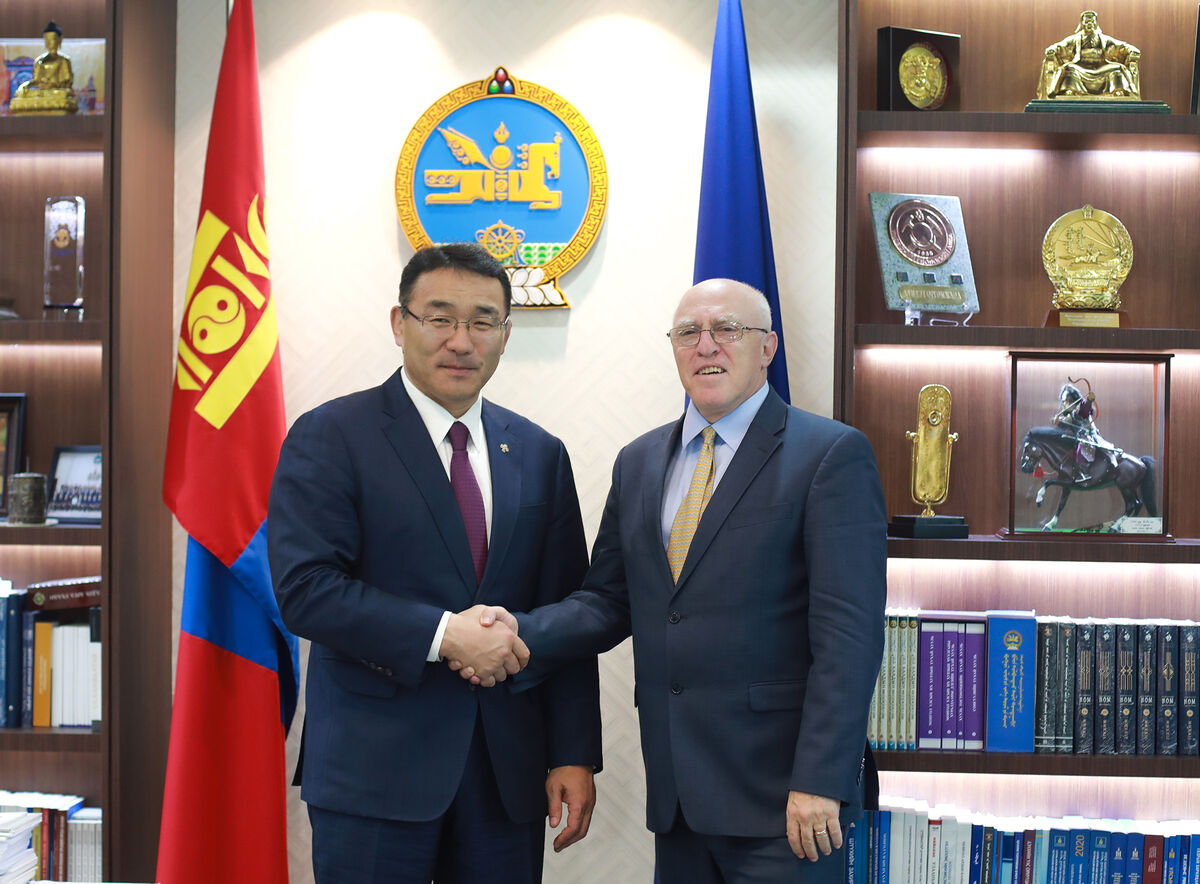 Governor of the capital city and Mayor of Ulaanbaatar D.Sumiyabazar received Ambassador Extraordinary and Plenipotentiary of the United States to Mongolia Michael S. Klecheski upon the completion of his tenure.
Mayor expressed his gratitude for the Ambassador's valuable contribution to the development of the relations and cooperation between Mongolia and the U.S. and for attaching great importance to the development of not only Mongolia but also Ulaanbaatar city.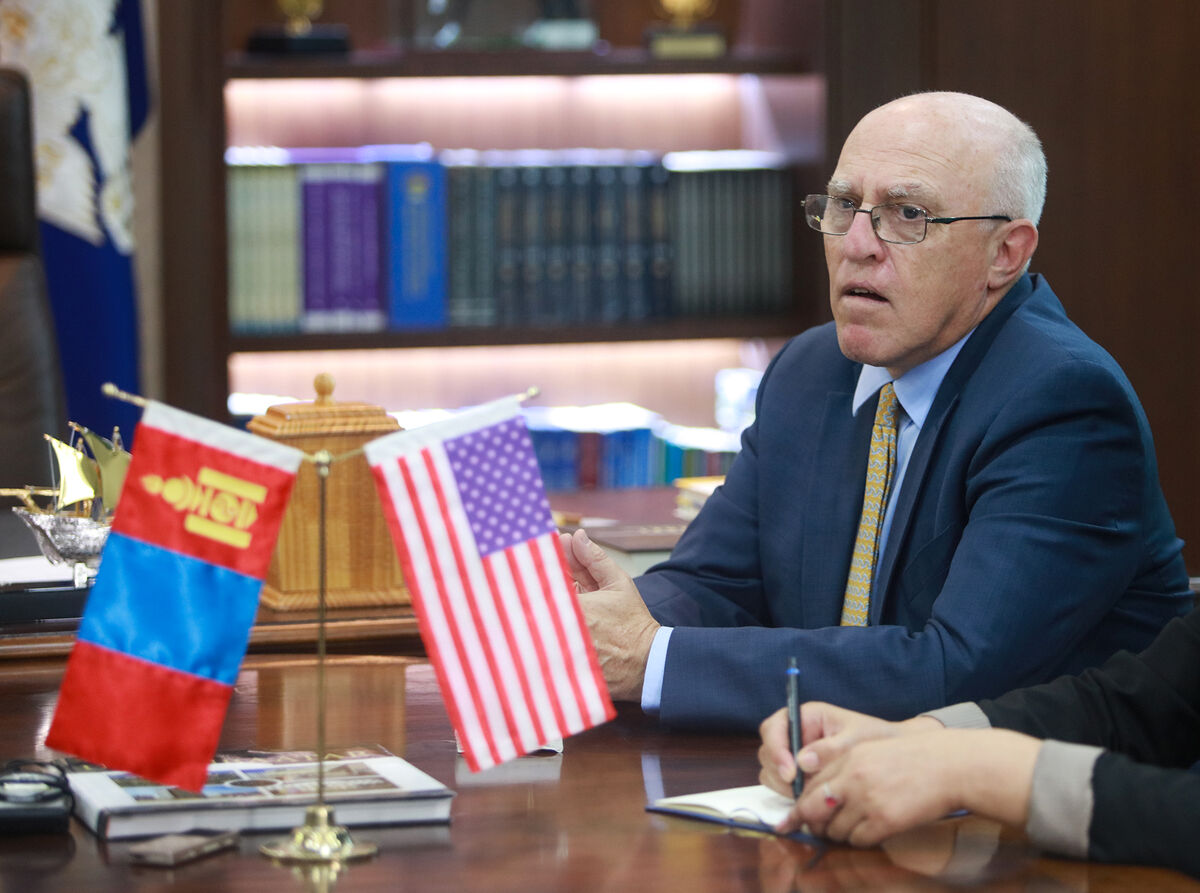 The Ambassador emphasized that one of the major projects being implemented between the two countries is the second Compact Agreement signed by the Government of Mongolia with the MCC. He also highlighted that completion of the Waste Water Recycling Plant, which had its groundbreaking ceremony recently, will create conditions to recycle and reuse water that was cleaned and supplied to nature through the sewage network of Ulaanbaatar city, and ensure some of the technical water needs of Ulaanbaatar's thermal power plants.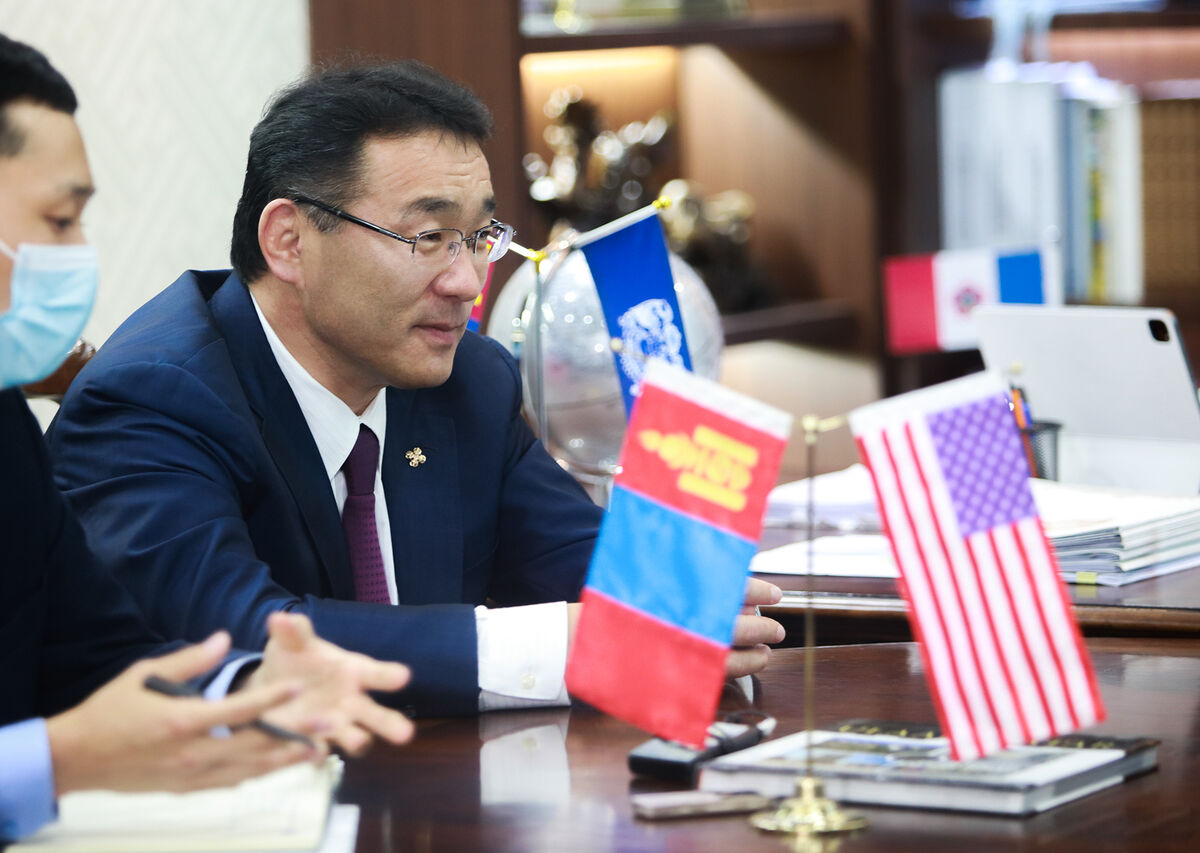 At the end of the meeting, the Mayor said that the Ambassador made an important contribution to the expansion and strengthening of cooperation between the two sides, and wished success in his future endeavors.
CAPITAL CITY TRAINING, RESEARCH, AND PUBLIC RELATIONS AGENCY