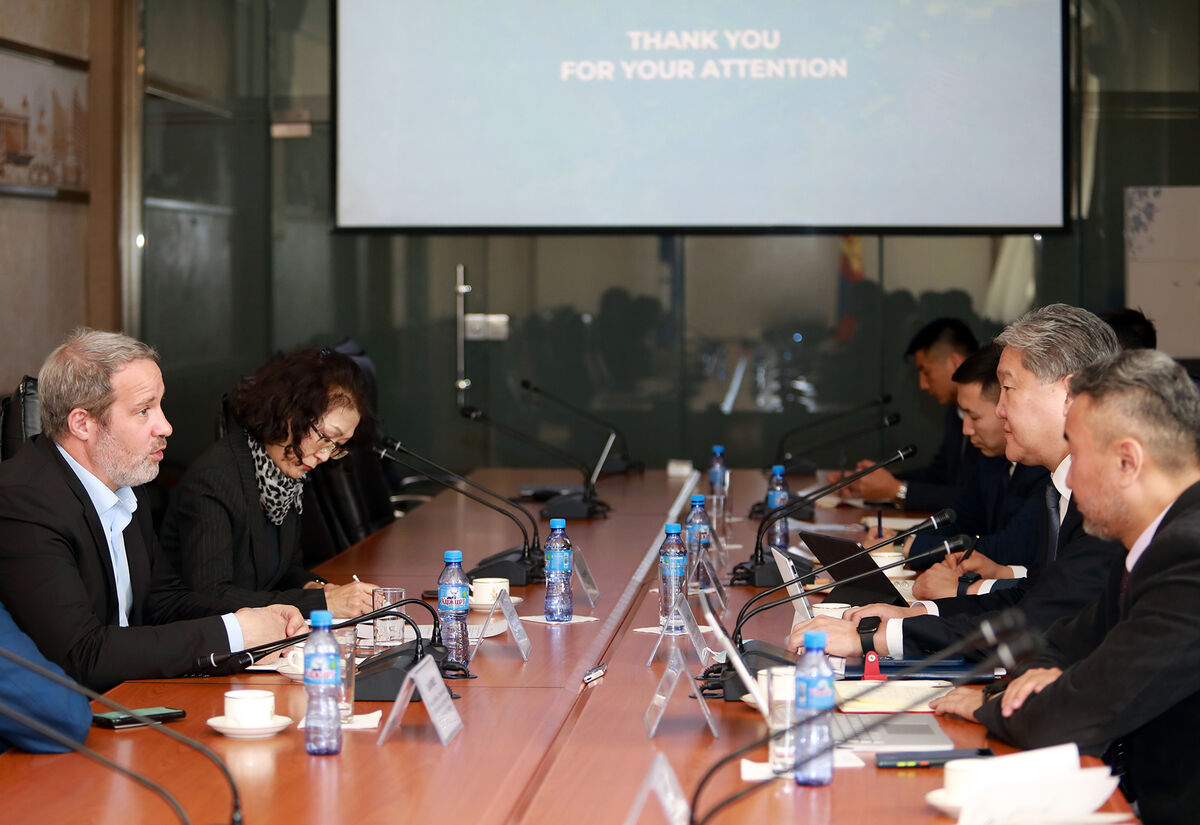 On April 12, Capital City's Deputy Governor for e-development, law, and civil service projects R.Dagva held a meeting with ADB's Principal Urban Development Specialist Mr. Arnaud Heckmann to discuss satellite cities of Ulaanbaatar city. The meeting was attended by Head of the Satellite city and Special Economic Zone Development Agency of capital city B.Mendsaikhan, Project Coordinator of Ulaanbaatar City's Ger Area Development and Investment Promotion Program D.Avirmed, and other relevant officials.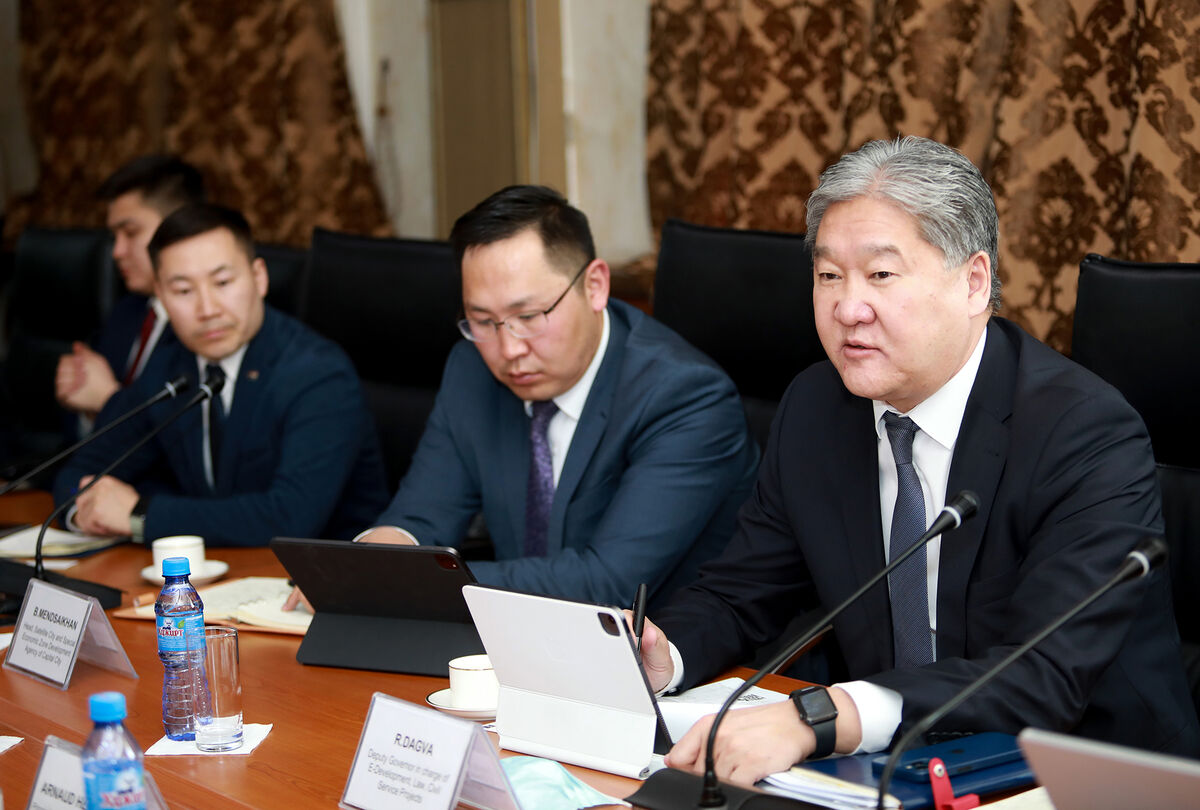 Deputy Governor highlighted that the capital city authorities are working with aims to develop Ulaanbaatar into a multi-center city and turn satellite cities into special economic zones. With the establishment of satellite cities, Ulaanbaatar will have a substantial potential to expand its economy and be decentralized. "Public-private partnerships are very important in this field", he added.
After being informed of the new satellite city projects, Mr. Arnaud Heckmann stressed that the cooperation and coordination between the satellite cities are of utmost importance in developing special economic zone, while underscoring that ADB is working together with capital city authorities to implement major projects.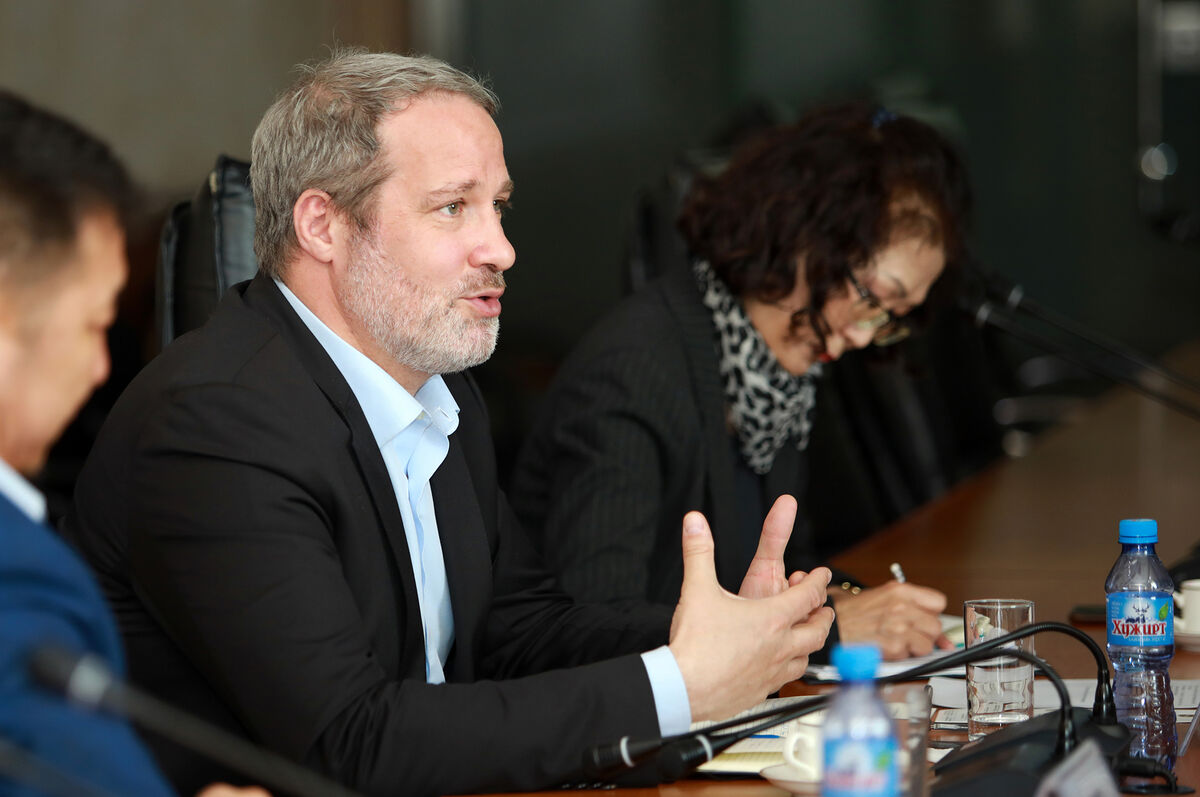 Interest was also expressed by ADB in continuing to support ger area redevelopment projects. In turn, the city authorities expressed to pay special attention to the projects in this direction.
CAPITAL CITY TRAINING, RESEARCH, AND PUBLIC RELATIONS AGENCY