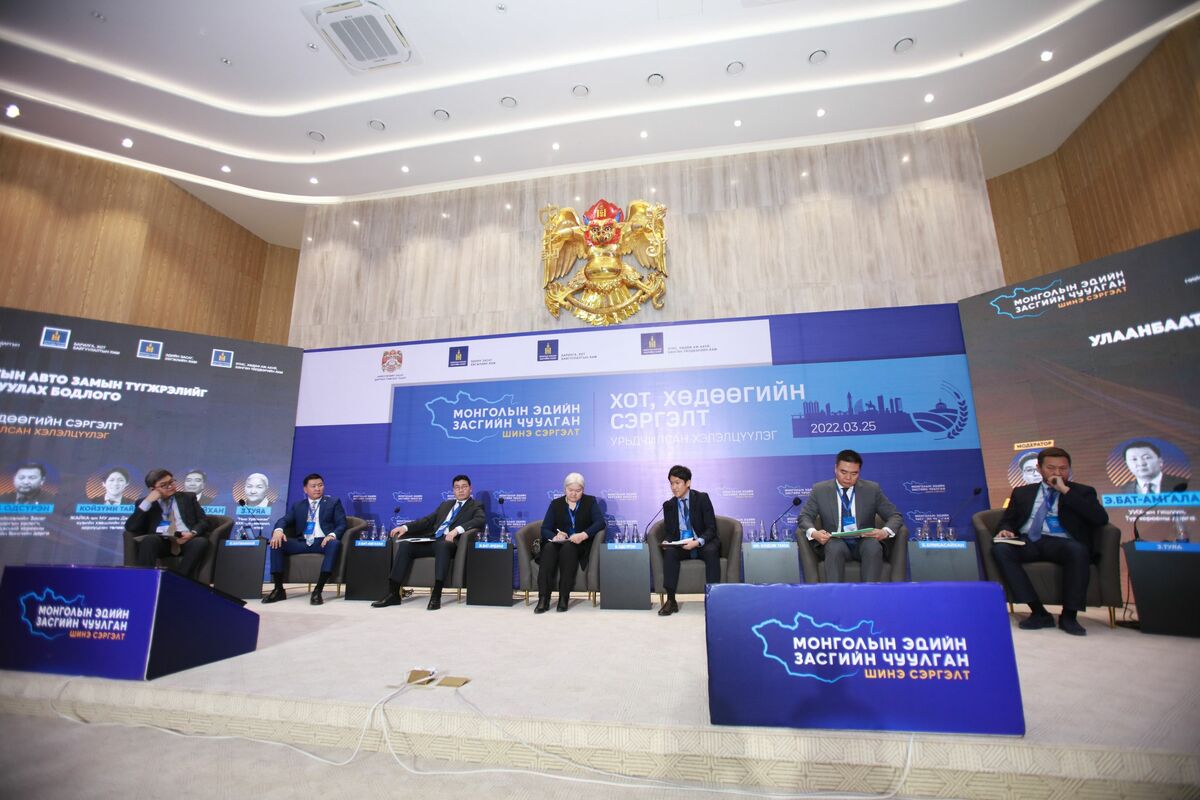 Ahead of the Mongolian Economic Forum 2022, discussions are taking place on six main topics for the 'New Revival Policy' being implemented by the Government of Mongolia.
On March 25, a discussion on the topic 'Revival of Urban and Rural Areas' was organized and the discussion touched on the policies to reduce traffic congestion in Ulaanbaatar city.
The discussion was moderated by Deputy Director of Bloomberg TV B.Batmanlai, while the panelists were Member of the State Great Khural E.Bat-Amgalan, Deputy Minister of Road and Transport Development J.Bat-Erdene, Capital City Road and Transport Projects Manager B.Odsuren, JICA Representative Taiga Koizumi, Consultant of Shunkhlai group B.Byambasaikhan, and Architect Z.Tuya.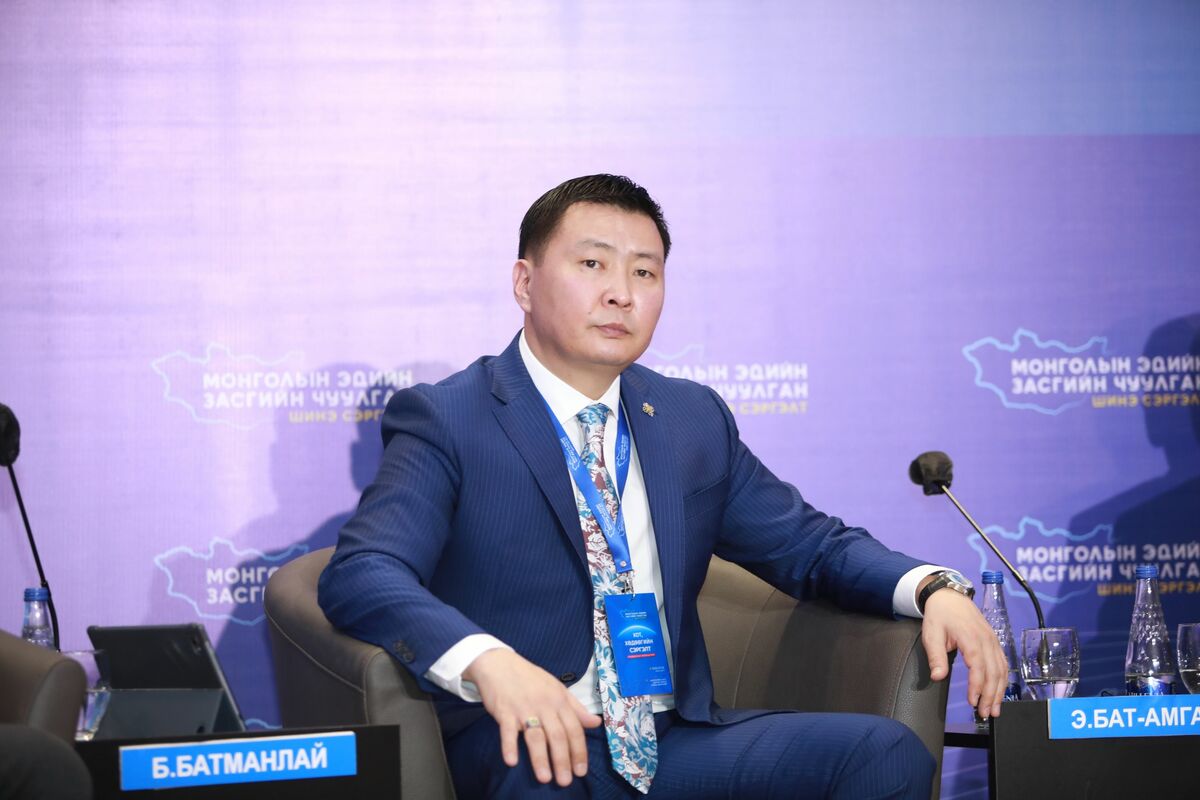 Member of Parliament E.Bat-Amgalan: "50 percent of Mongolia's total population reside in Ulaanbaatar city. Access to education is one of the dozens of problems caused by centralization. In the Bayanzurkh district, there are only 35 public schools for about 100,000 school-age children. Apart from education and health, we have to solve problems including production, innovation, and green space".
Imported vehicles have been a longstanding issue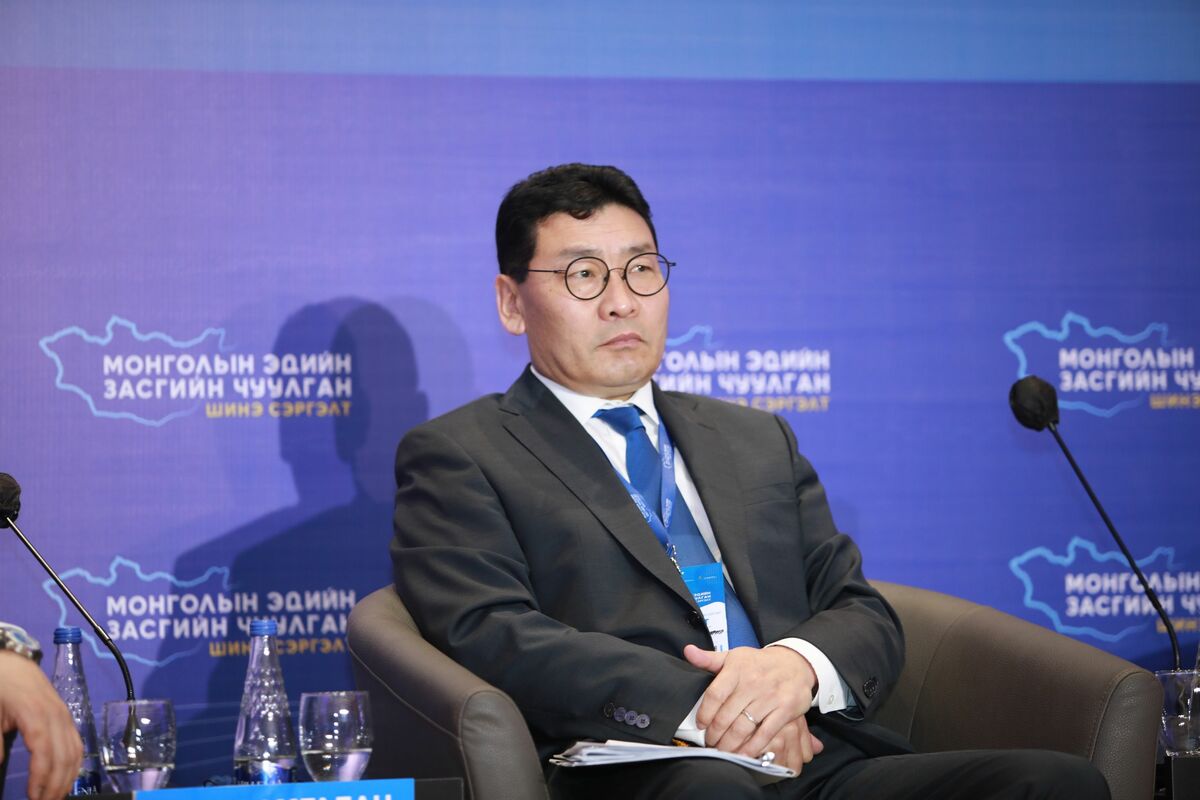 Deputy Minister of Road and Transport Development J.Bat-Erdene: "Traffic congestion depends on many factors. It is very important to ensure the coherence of activities, goals, and objectives related to traffic congestion. In other words, it is important to align projects and activities in the capital city with government policies".
Traffic congestion is a cross-sectoral issue that needs to be addressed comprehensively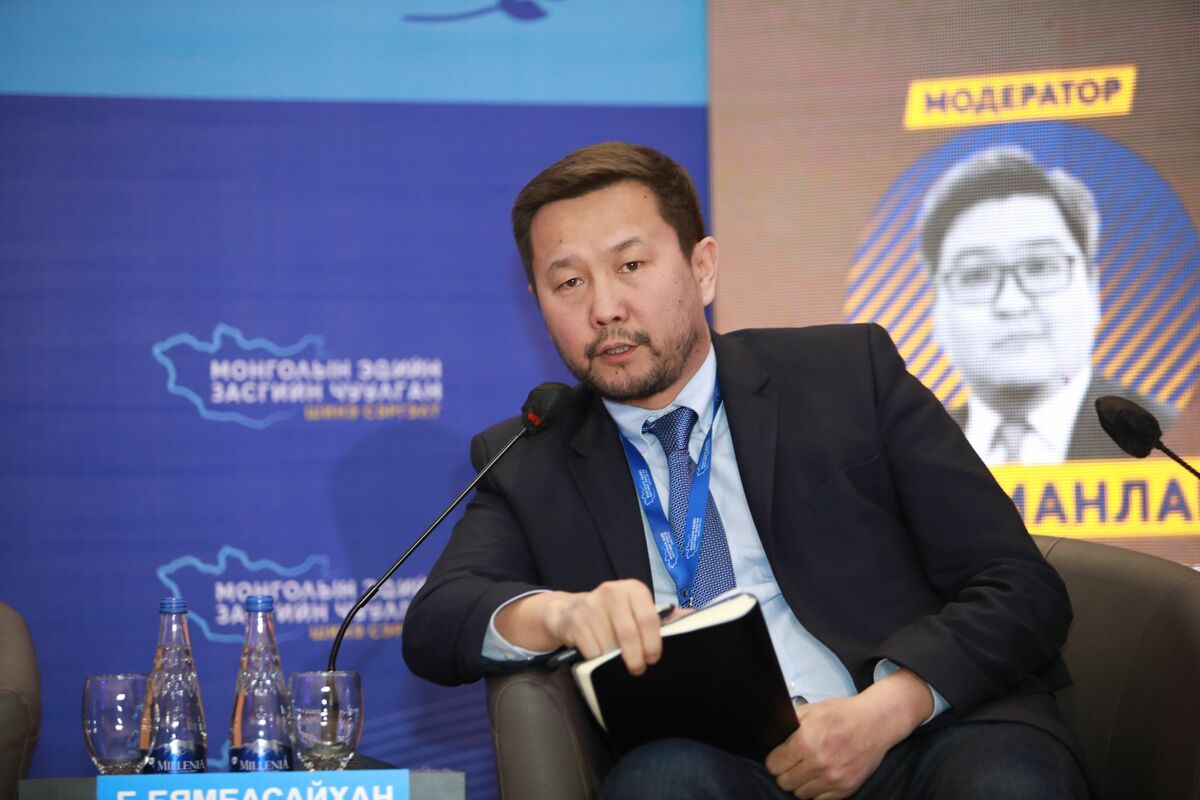 Capital City Road and Transport Projects Manager B.Odsuren: "Urban traffic congestion is a cross-sectoral issue of urban development, road transport, legal, and education. Therefore, a comprehensive plan must be developed. 700,000 vehicles travel every day. Therefore, the first objective is to increase the public transport network. There is also a need to increase the capacity of the Tuul and Selbe rivers and railways by creating tunnels and bridges with a distance of 1-2 km in line with the standards.
In addition, traffic congestion increases by 23 percent due to the quality and access to education. public transport parking has not been renovated since 2009. Therefore, the Light rail transit (LRT) project is introduced. Also, a terminal car park with a capacity of 30,000 vehicles will be built at the locations of entry from rural areas. An open market and trade are to be operated in the locations. Soft policies are also being developed for parking, traffic rules, and driving culture".
JICA has been conducting research and analysis throughout the year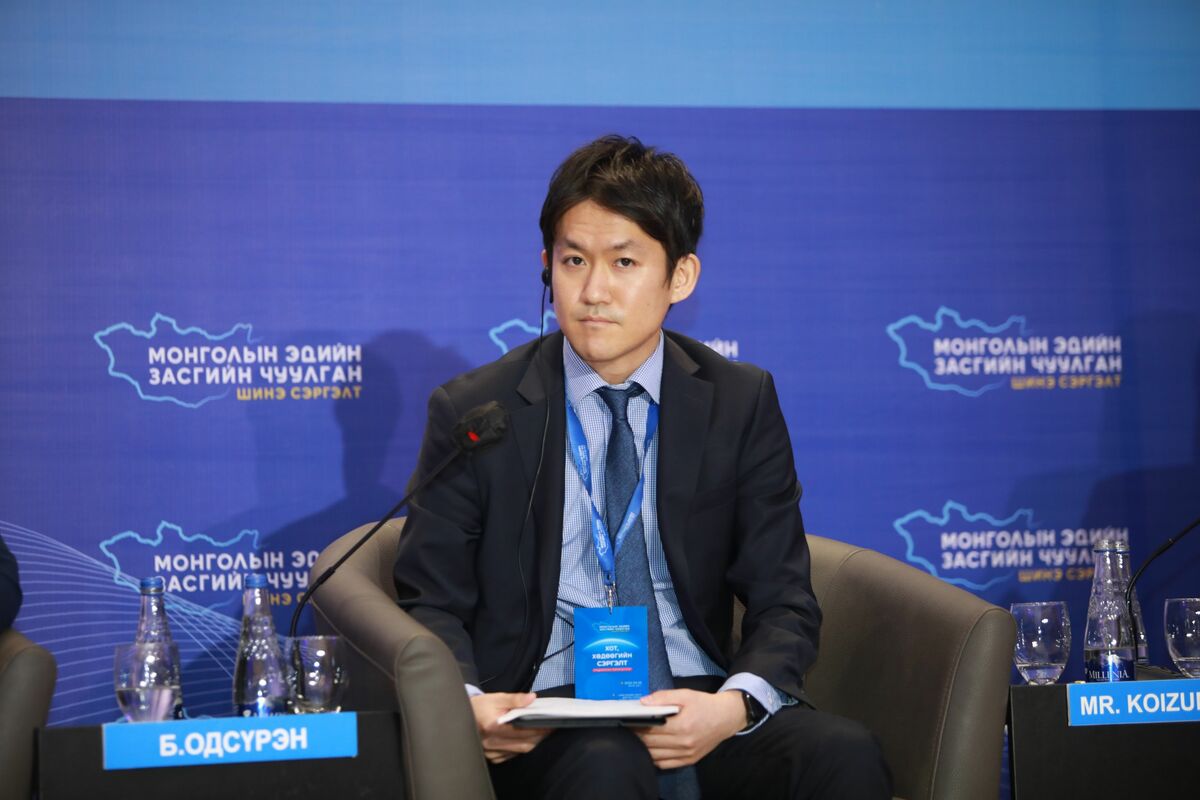 JICA Representative Taiga Koizumi: "Our organization has been conducting research and analysis throughout the year to reduce the centralization of Ulaanbaatar and reduce traffic congestion and is proposing five main projects. Based on the research, three long-term projects were selected. The first is to have a high-speed aerial train. The launch of this high-speed train is expected to reduce the travel from Yarmag to the city center by a full hour. A project to reduce congestion in Sapporo and Bayanburd districts is to be implemented".
Funding was an obstacle to developing public-private partnerships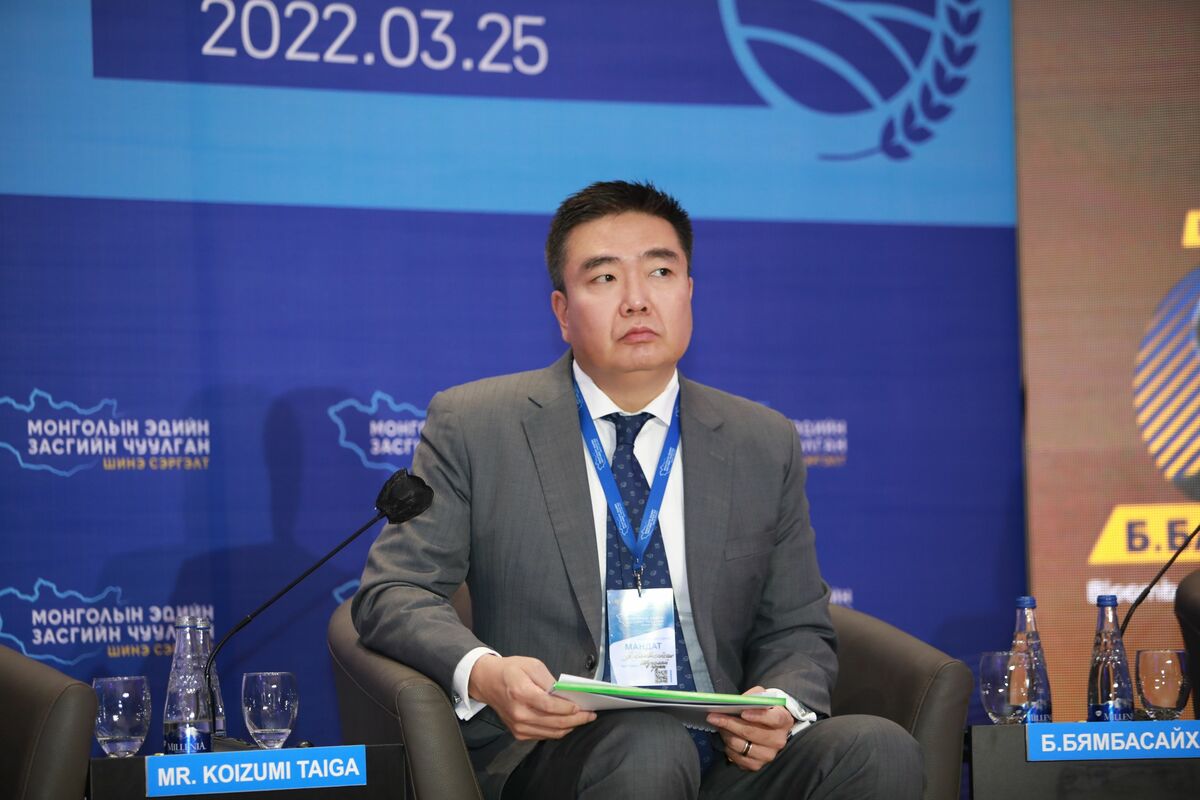 Shunkhlai group's "Digital city" project consultant B.Byambasaikhan: "An intelligent vehicle system is very important in Ulaanbaatar during the era of the Fourth Industrial Revolution. Without a smart management system, widening the road and building a new one will not properly bring good results. Projects will be effective only through the digital transition.
"Digital City" project aims to support making big data-driven policy decisions. For example, a smart management system should decide whether it is right or wrong to raise taxes when entering the city center".
CAPITAL CITY TRAINING, RESEARCH, AND PUBLIC RELATIONS AGENCY