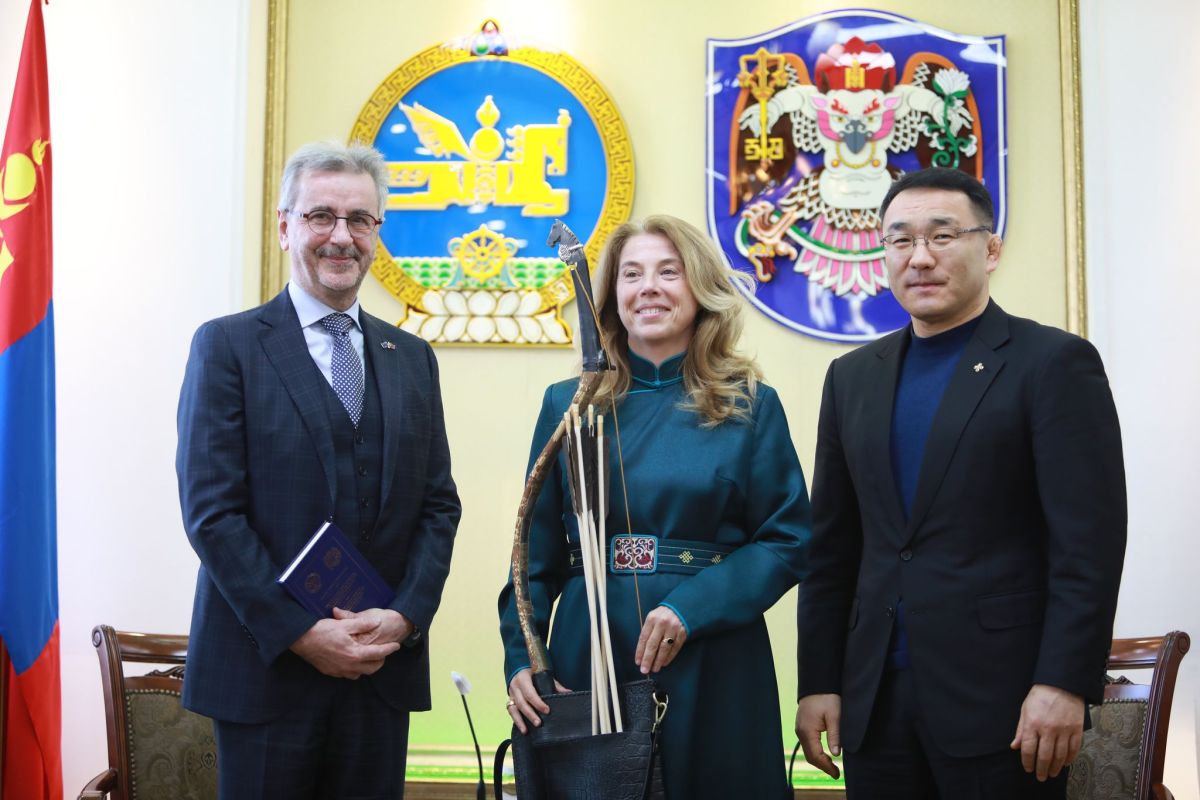 Governor of the capital city and Mayor of Ulaanbaatar D.Sumiyabazar received Ambassador Extraordinary and Plenipotentiary of the European Union to Mongolia Axelle Nicaise, Acting Director for Asia in the EU International Partnership, and other representatives on March 1.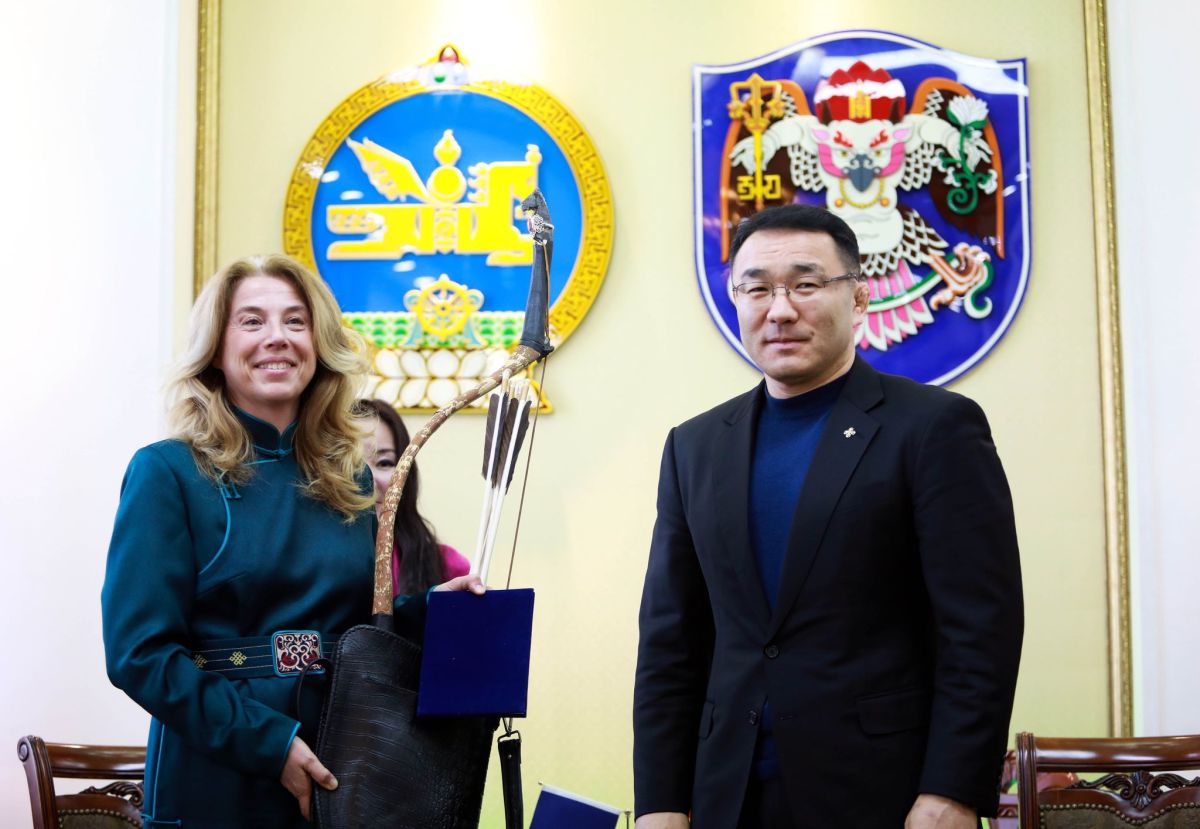 At the outset of the meeting, the mayor congratulated Ambassador Axelle Nicaise for assuming duty as the Ambassador to Mongolia and thanked the delegates for their visit. Underscoring that the EU has been an important partner and a supporter of Mongolia's transition to democracy and market economy from the very beginning, the mayor stressed that Mongolia attaches great importance to its relations and cooperation with EU and its member countries and expressed willingness to intensify cooperation in all areas.
Moreover, the Mayor noted that the capital city pays special attention to implementing the UN SDGs and fulfilling Mongolia's obligations under the 26th session of the Conference of the Parties to the United Nations Framework Convention on Climate change. It was also proposed to realize green development projects in Ulaanbaatar city with the EU's support.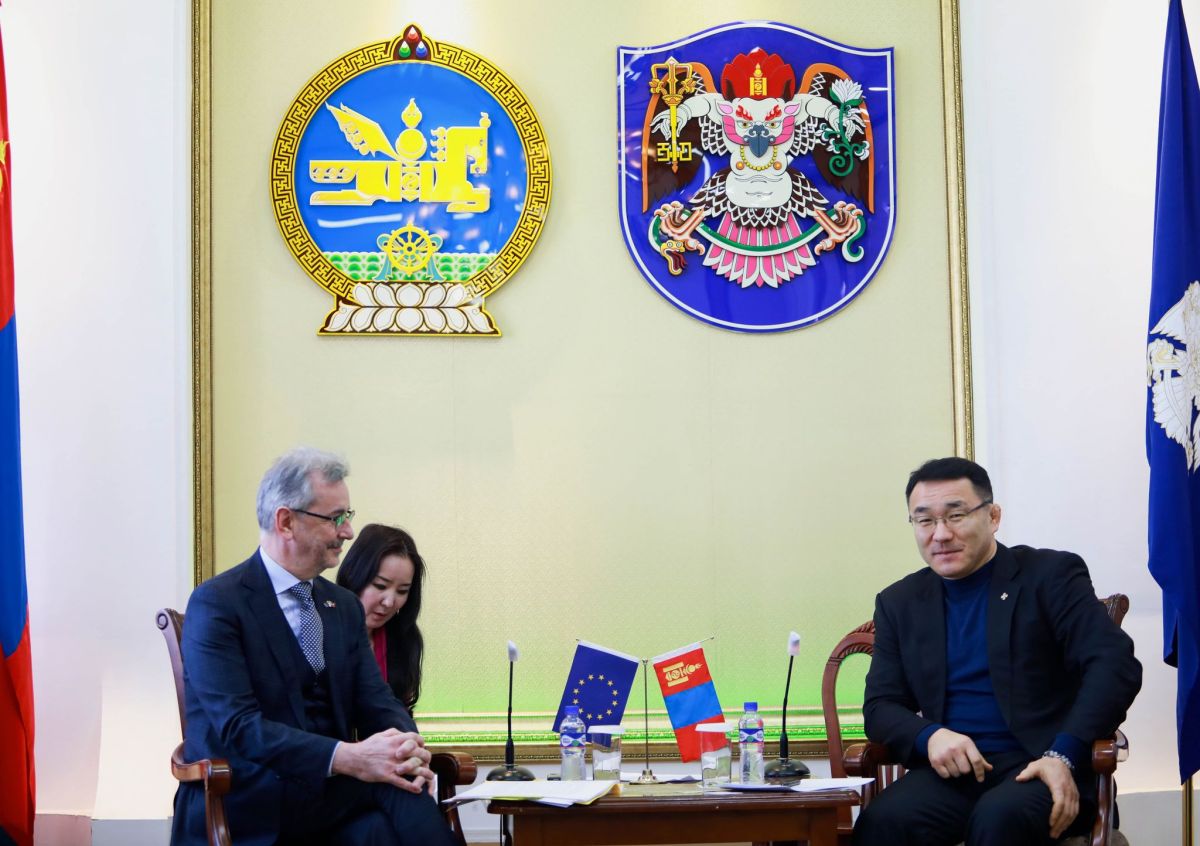 Noting that the EU works together with the capital city administration on a number of projects to tackle issues such as air pollution, waste management, and human rights, Mr. Jean-Louis Ville emphasized the cooperation possibilities in the economic sphere. He also expressed his confidence that cooperation will be given high priority and sustainable development policy will be ensured.
The sides proposed to hold meetings with experts in relevant fields to explore possibilities in implementing green development projects.
CAPITAL CITY TRAINING, RESEARCH, AND PUBLIC RELATIONS AGENCY