URGOO CINEMA IMAX
Urgoo Cinema brought the best world standard, perfect with sound and picture experience of IMAX to Mongolia since July 2016. The IMAX cinema promises there are no bad seats in IMAX. Every element in IMAX theatre is planned, designed, positioned with exacting standards to create the most intense experience. The Urgoo Cinema IMAX consists of 5 standard halls and one IMAX screen hall.
Website- https://www.urgoo.mn/
Location – Shangri-La Centre, Ulaanbaatar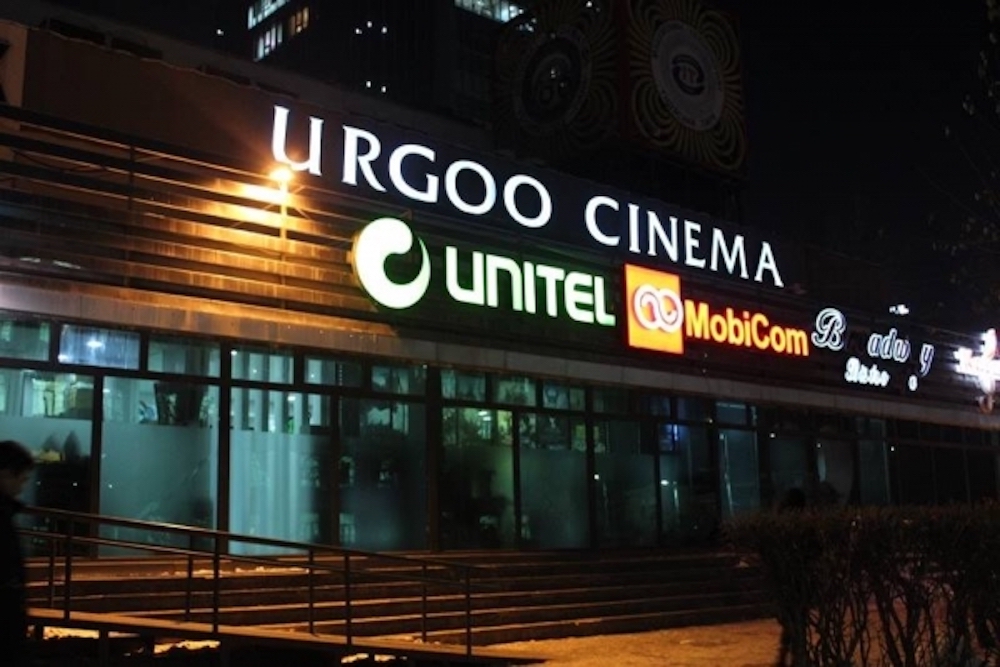 GEGEENTEN ENTERTAINMENT CENTER


On opposite side of Bogd Khan Winter Palace Museum, there you see Gegeenten Entertainment Center. It is convenient
place to enjoy not only movies, but also have meal in Chinese Hot Pot Restaurant or Japanese Ajisan Ramen house, Gegee karaoke and lounge, CUE+ lounge. Its next block also offers various shopping centers and comfortable café shop. The Gegeenten Cinema has standard hall, Dolby Atmos hall and VIP hall.
Website – To check movies, order tickets and local show-times and more at www.gec.mn
Location – Zaisan Street, 15th Khoroo, Khan-Uul district, Ulaanbaatar

PRIME CINEPLEX MONGOLIA
In Zaisan memorial complex where you can view whole Ulaanbaatar city, Prime Cineplex Mongolia is located in newly constructed Zaisan Hill Complex Building. The Cineplex is official and first branch of Prime Cineplex cinemas in Asia. The cinema consists of 6 halls of 4DX, 3D, Doldy Atmos and VIP Couple and each hall differs by specific equipment, interior and service. It is great place to explore 4DX absolute cinema experience in Ulaanbaatar.
Website– To check movies, order tickets and local show-times and more at http://www.primecineplex.mn/
Location- 1st floor, Zaisan Hill, Dunjingarav Street, 11st khoroo, Khan-Uul district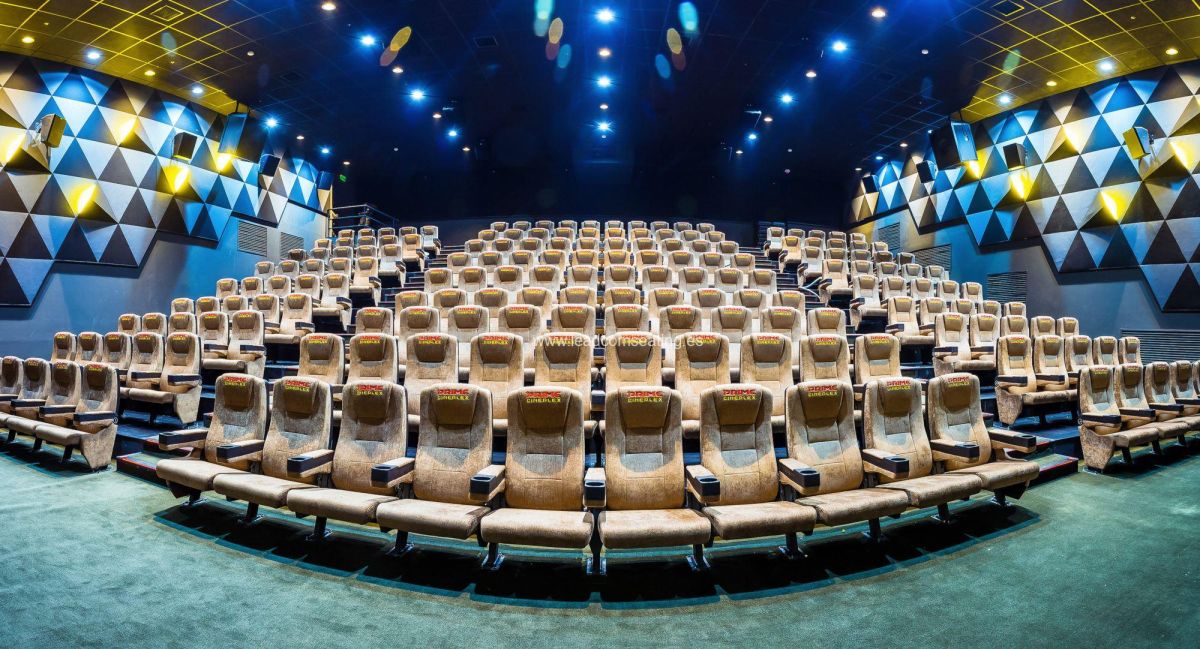 TENGIS MOVIE THEATRE
Tengis Movie Theatre is the one of first movie theatres in Mongolia. If you visiting around center of the city, maybe after or before exploring Dinosaur Museum, you will spot this cinema just right side of the museum building. The Movie theatre includes Game Center, Sweet Bars and also SkyRider 4d mini theatre where you can feel amazing adventure that transcends time, space and imagination by combining the 4D film with special effects and full motion seats. All combined, SkyRider 4D experience virtually transports audience members from their theatre seats into the big-screen action and adventure. It is great place to have some fun in Ulaanbaatar city.
Website – To check movies, order tickets and local show-times and more at www.tengis.mn
Location- Tengis Movie Theatre Building, 5th khoroo, Chingeltei district, Ulaanbaatar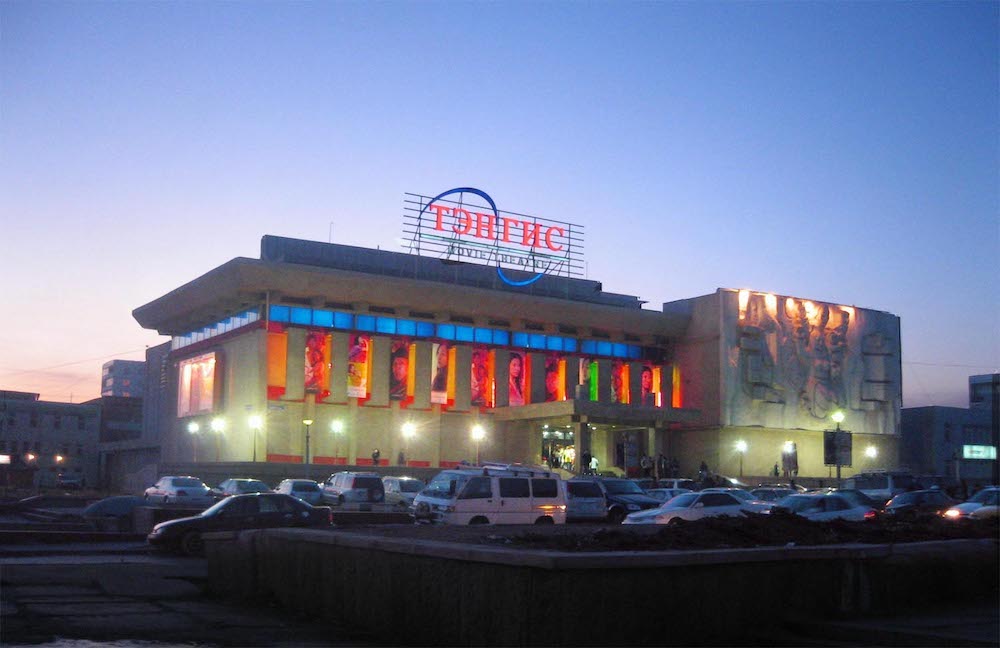 ICINEMA
ICinema is located on 5th floor of State Department Store Building. The newly established cinema can offer you the latest films of both Mongolian and Hollywood. With Nomin chain supermarket membership card, you can have 50% discount of ticket fee. After 21.30 pm, you can use the right-side door of the department store.
Website – To check movies, order tickets and local show-times and more at www.icinema.mn
Location-, 5th floor, State Department Store, Peace Avenue, 3rd khoroo, Chingeltei district, Ulaanbaatar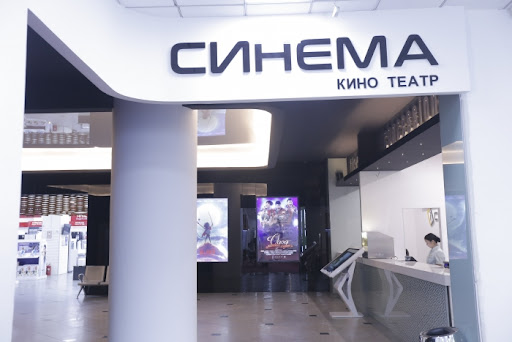 HUNNU CINEMA
You will enjoy not only cinemas in Hunnu Mall Center, but also all year around ice rink, family entertainment center, food courts or coffee shops and kids' indoor playground, supermarket, banks, mobile operators and beauty salons for there. Hunnu Cinema offers high quality service and cinema experience to customers of nearby new Yarmag area, on the way to Chinggis Khan Airport, and it already became favorite entertainment destination in Ulaanbaatar.
Website – To check movies, order tickets and local show-times and more at www.hunnucinema.mn
Location- Hunnu Mall, Naadamchin Street, Khan-Uul district, Ulaanbaatar