NATIONAL MUSEUM OF MONGOLIA
One of the must-see museums in the city. The museum is famous for its collections of artifacts dating from 800,000 years BC to the end of the 20th century. Experience 60,000 exhibits showing traditional costumes, ornaments and cultures.
Address: Sukhbaatar district, the 8th khoroo, Sukhbaatar Square
/// fronted.oaks.wrenching
+(976) 7011-0911
9:00am – 5:30pm
https://www.facebook.com/nationalmuseummongolia/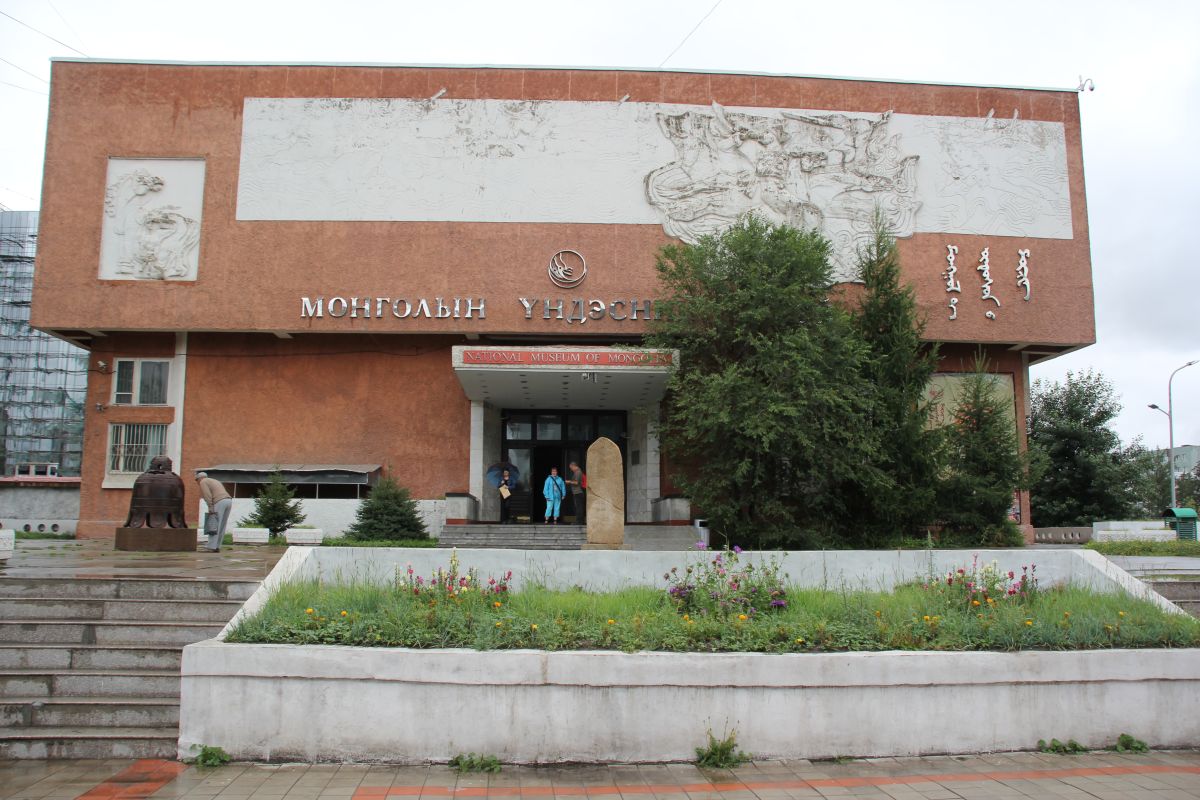 MONGOLIAN THEATRE MUSEUM
Here is where you can see the history of the Mongolian stage play, opera, ballet, puppet, circus, and a movie about Mongolia. There are also exhibits of classical and national arts from European countries.
Address: Sukhbaatar district, Sukhbaatar square, in the middle of the two arcs of the Central Cultural Palace
/// animal.poems.directors
+(976) 11-311320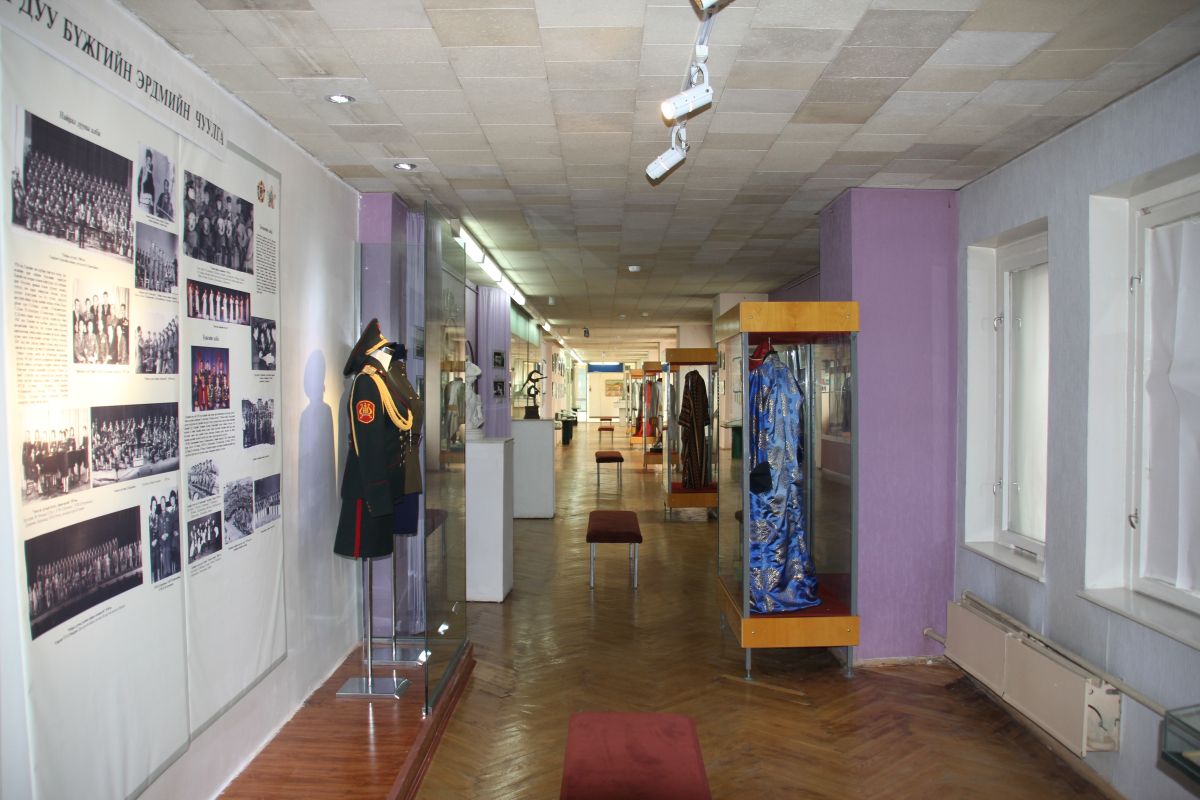 ULAANBAATAR CITY MUSEUM
Between the high-rise apartments and service centers of the 13th microdistrict is a green one-story building with Russian architecture. This is the Ulaanbaatar City Museum, and it tells the whole story of the capital city. If you ask for G.Ochbayar, the researcher at the museum, he will explain the mysteries and myths of the city.
Address: Bayanzurkh district, 13th microdistrict, Peace Avenue 37
/// wanted.forgotten.snack
+(976) 11-450960, +(976) 11-456799
http://www.ubmuseum.mn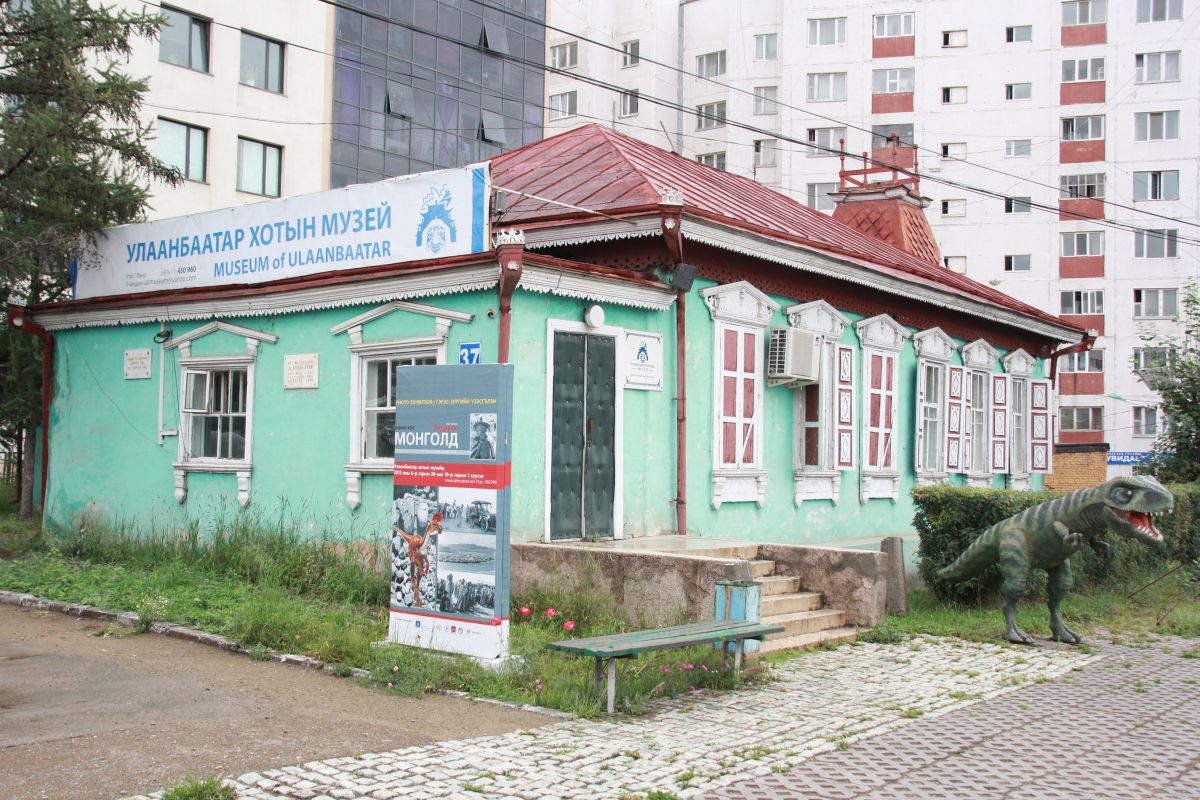 THE INTERNATIONAL INTELLECTUAL MUSEUM
Human intelligence is enormous in capacity. However, not many can fully exploit this. By coming here you will be able to use the puzzle games to test your skills. Enjoy a variety of interesting items such as various toys, multi-ethnic puppets, magician performances, materials used in Mongolian gers and statues of famous Mongolian people.
Address: Bayanzurkh district, 13th microdistrict-2, Peace Avenue 10, on the right side of the East mall
/// codes.proven.villager
+(976) 11-461470, +(976) 9918-6771
10:00am - 6:00pm, closed on Sundays
http://www.iqmuseum.mn
The museum's collection includes many world famous, rare and precious exhibits. One example, 'Puzzle Spaceship' is composed of 673 different wooden pieces interlocked and requires 5000 locking tricks.

MONGOLIAN MILITARY MUSEUM
The Mongolian Military Museum has approximately 8,000 possessions relating to the history of the Mongolian army. The museum has two halls with more than 3,000 exhibits on the army's structure, as well as the regulations and formations of the countries that were dwelling in the territory of Mongolia from the new Stone Age until the present. Notable military artifacts include a tank, an armored car, artillery and a helicopter.
Address: Bayanzurkh district, General Lkhagvasuren Street-2
/// divorcing.fuels.heap
976-11-70112844
9:00am - 4:30pm, closed on Tuesdays
http://www.facebook.com/MongolianMilitaryMuseum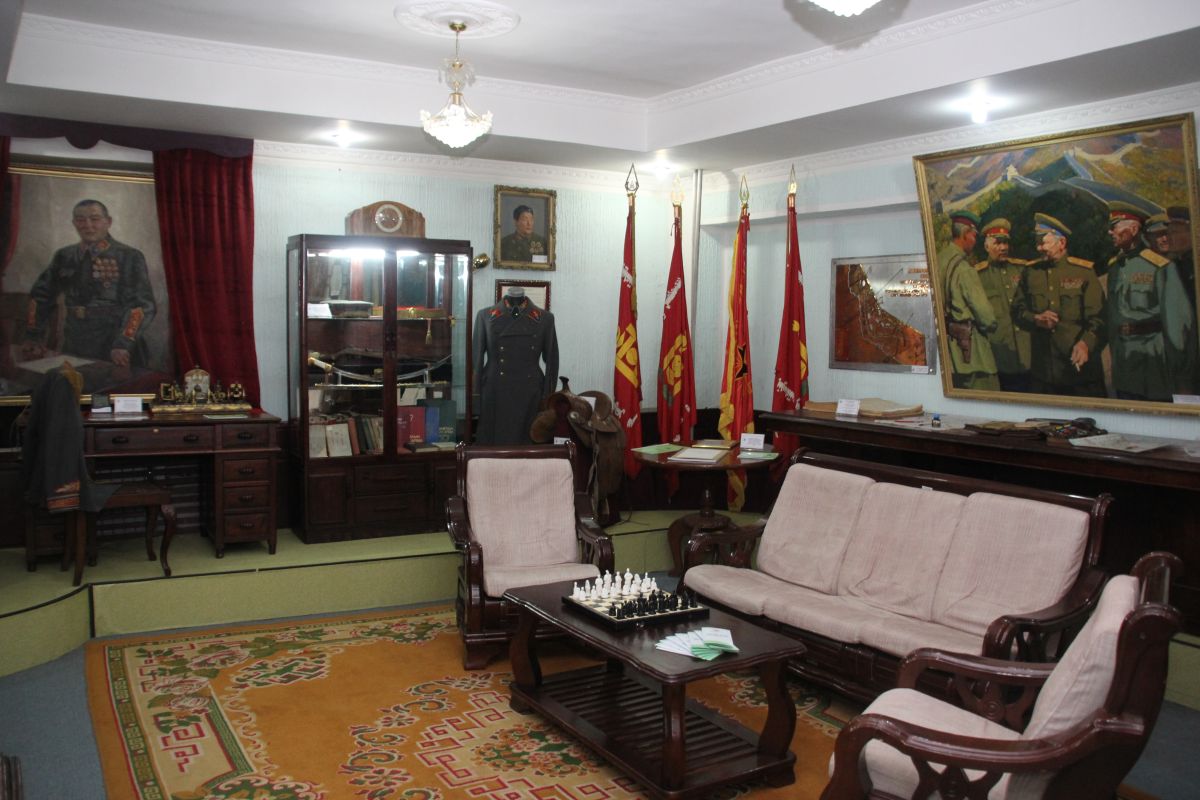 THE MARSHALL ZHUKOV HOUSE MUSEUM
The former Soviet Army General G.K.Zhukov played a crucial role in the Battle of Khalkhin Gol, and for his heroism, not only did Mongolians build a museum in his honor, but they also named a street after him. Here you can find rare pictures, documents, items, and family memorabilia collected in tribute to General Zhukov.
Address: Bayanzurkh district, right side of the Otgontenger University
/// bordering.boosted.muddle
+(976) 11-453781, +(976) 9169-6365
10:00am - 5:00pm, closed on Tuesdays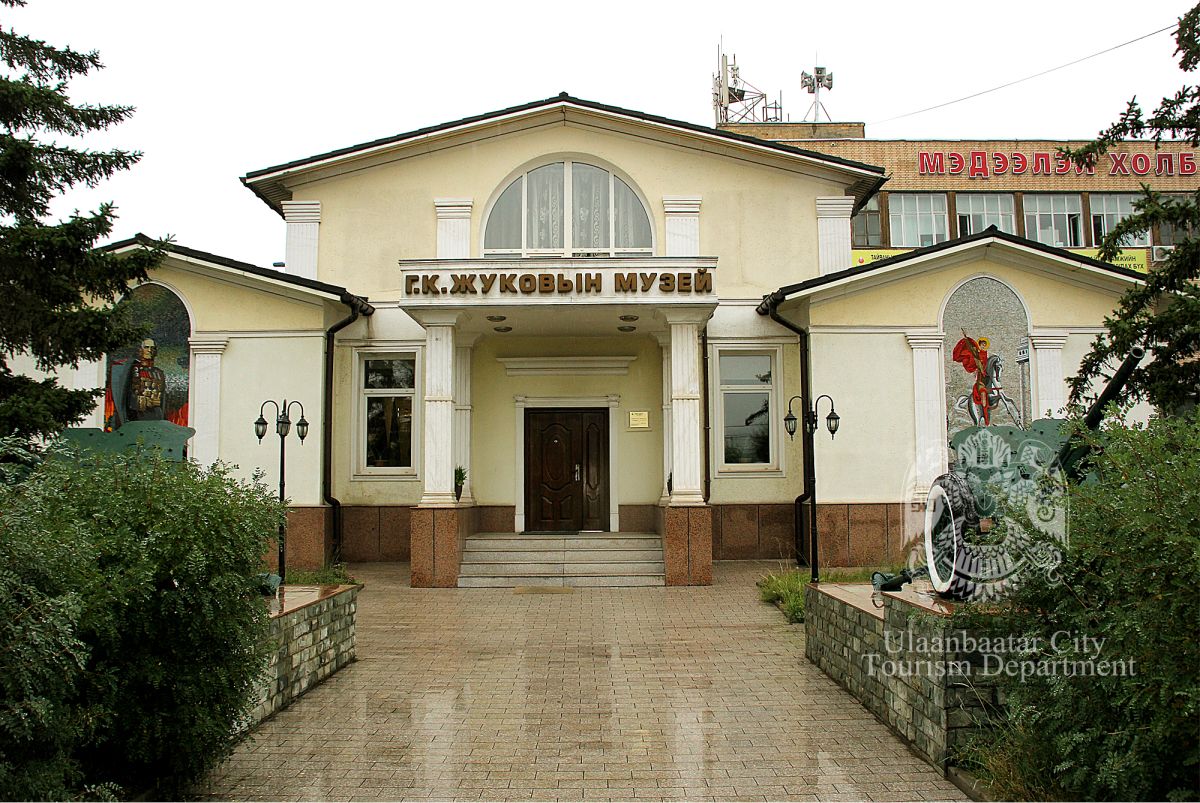 THE CHINGGIS KHAAN WAX MUSEUM
You can explore Chinggis Khaan's dwellings and ancient Mongolian heroes wearing kings', queens' and warriors' costumes. You can also take a picture with them. Their unique chambers will whisk you away to ancient history.
Address: Gorkhi-Terelj, I khoroo, left side of the Post point
/// beam.powers.vacillation
+(976) 11-327801, +(976) 7013-4013, +(976) 85405050, +(976) 9345-505
Mon - Sun
9:00am – 8:00pm
BOGD KHAAN PALACE MUSEUM
The last monarch of Mongolia, Bogd Jebtsundamba the VIII, lived in a highly-guarded area with no public access called "Land of the Egg Herd", located in the present-day Khan-Uul district. The construction of his Green Palace took approximately ten years from 1893 to 1903. The Green Palace has six temples and a winter palace, which was built as a gift from Nicolas II of Russia. You will be mesmerized by the thangka paintings with intricate details, Buddhist deities created by Öndör Gegeen Zanabazar, furniture, clothes, as well as items used by the VIII Bogd and rare collection of stuffed animals.
Address: Khan-Uul district, on the right side of the Zaisan Road
/// routs.kitchens.dockers
+(976) 11-342195, +(976) 11-343071
9:00am – 6:30pm
http://www.bogdkhaanpalace.mn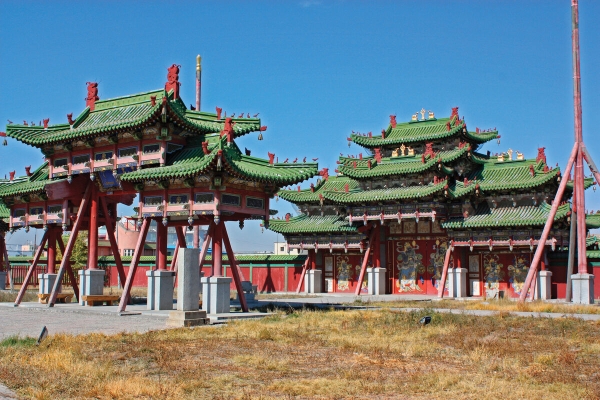 THE FINE ARTS ZANABAZAR MUSEUM
The Museum was founded in 1966, has over 20,000 artifacts and is considered to be one of the biggest museums in the city. The Museum counhts with art collection from the Stone Age to the early 20th century, but it is renowned for its collection of works by G.Zanabazar (1635 - 1724), also known as the "Asian Michelangelo".
Address: Chingeltei district, Juulchin Street
/// inhabited.hampers.dove
+(976) 11-326060, +(976) 11-32606
19:00am – 6:00pm
http://www.zanabazarfam.mn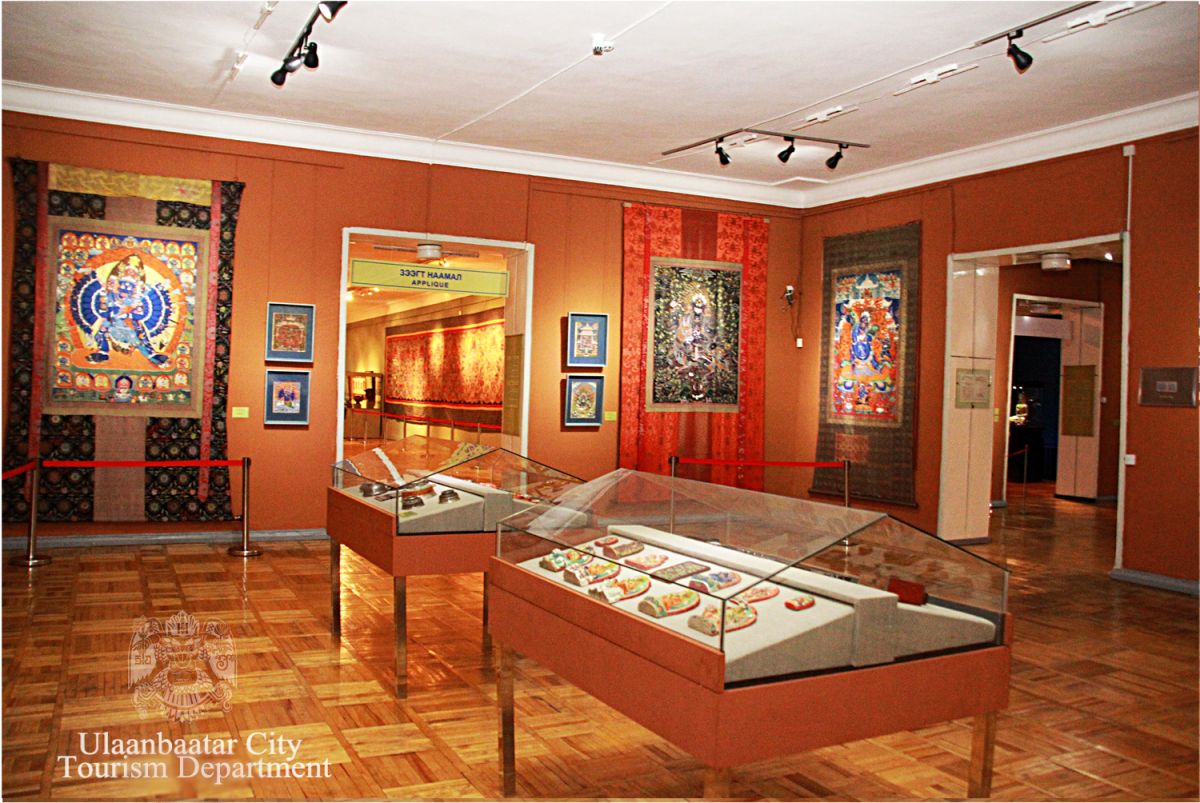 CHOIJIN LAMA TEMPLE MUSEUM
Built by 300 best craftsmen in Mongolia, the Choijin Lama Temple Museum resides among tall skyscrapers. The temple complex has a unique calming atmosphere, which will isolate you from busy urban life. It has several gilded bronze statues, impressive sculptures of the major Mongolian/Tibetan incarnations of Buddhist deities and a striking array of papier mache masks used for Tsam dance ceremonies.
Address: Sukhbaatar district, Genden Street, in front of Blue Sky Tower
/// vast.hotspots.exile
+(976) 11-324788
9:00am - 7:00pm
http://www.templemuseum.mn
https://www.facebook.com/choijinlamatemplemuseum/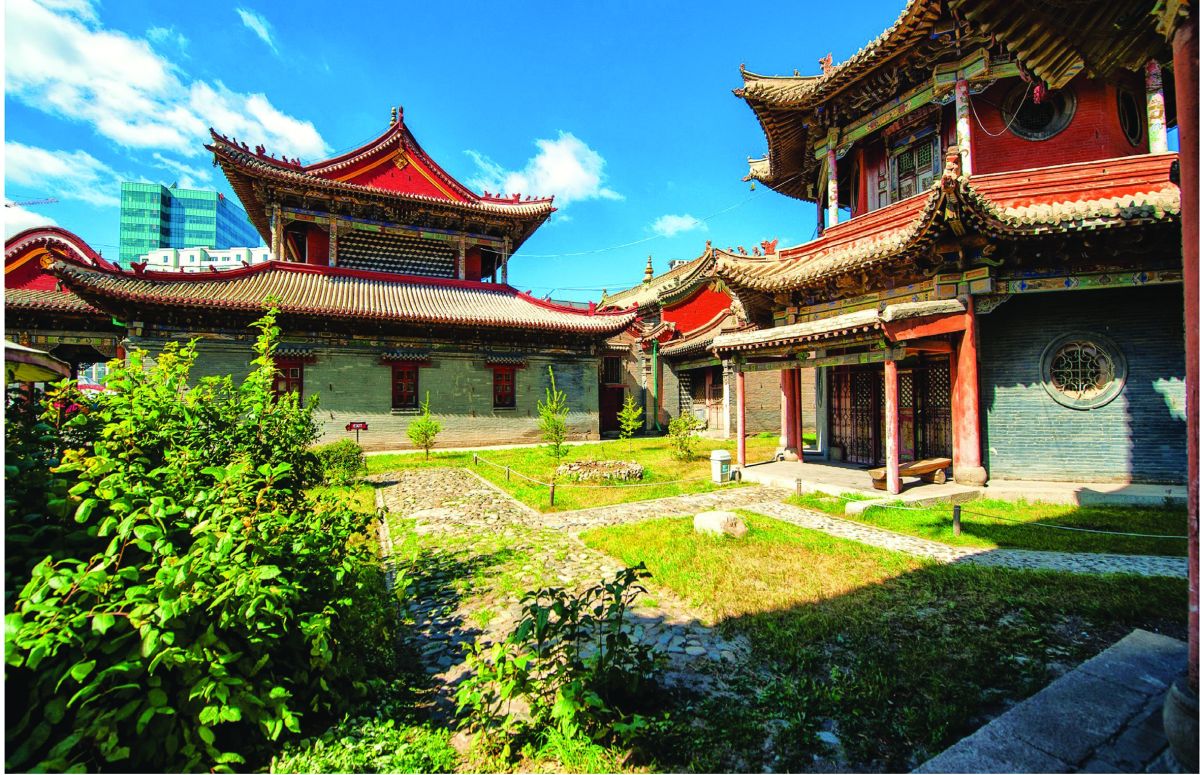 THE CENTRAL DINOSAUR MUSEUM
Mongolia has rich dinosaur fossils and a lot of paleontological research works have been done for years. So there was a big demand of establishing paleontology museum in Mongolia. The Central Museum of Mongolian Dinosaurs was established to protect, register and verify fossils, all in order to preserve our heritage for future generations. The museum's operation started officially since it got registration certification on the February 21 in 2013. The first exhibition "T.Bataar (Tarbosaurus Bataar) comes home" was organized successfully on the June 8 in 2013 at the Sukhbaatar square with approximately half million people visiting the exhibition during 3 months. Henceforth, 22 dinosaurs of 6 genus and 187 exhibits from Italy will come back to their motherland, fossils from Paleontological Center will be located at Central Museum of Mongolian Dinosaurs and museum treasury will be enriched by more than 1000 fossils.
In 1923, Roy Chapman Andrews found dinosaur eggs during a scientific expedition in the Mongolian Gobi. Before this discovery, the world had no idea that dinosaurs laid eggs. The Central Dinosaur Museum in Ulaanbaatar is full of rare and unique exhibits that will take you back to hundred million years ago, when dinosaurs roamed the earth.
Address: Chingeltei duureg, Sambuugiin gudamj
/// trading.paler.comedy
+(976) 7000 0171
9:00am - 6:00pm