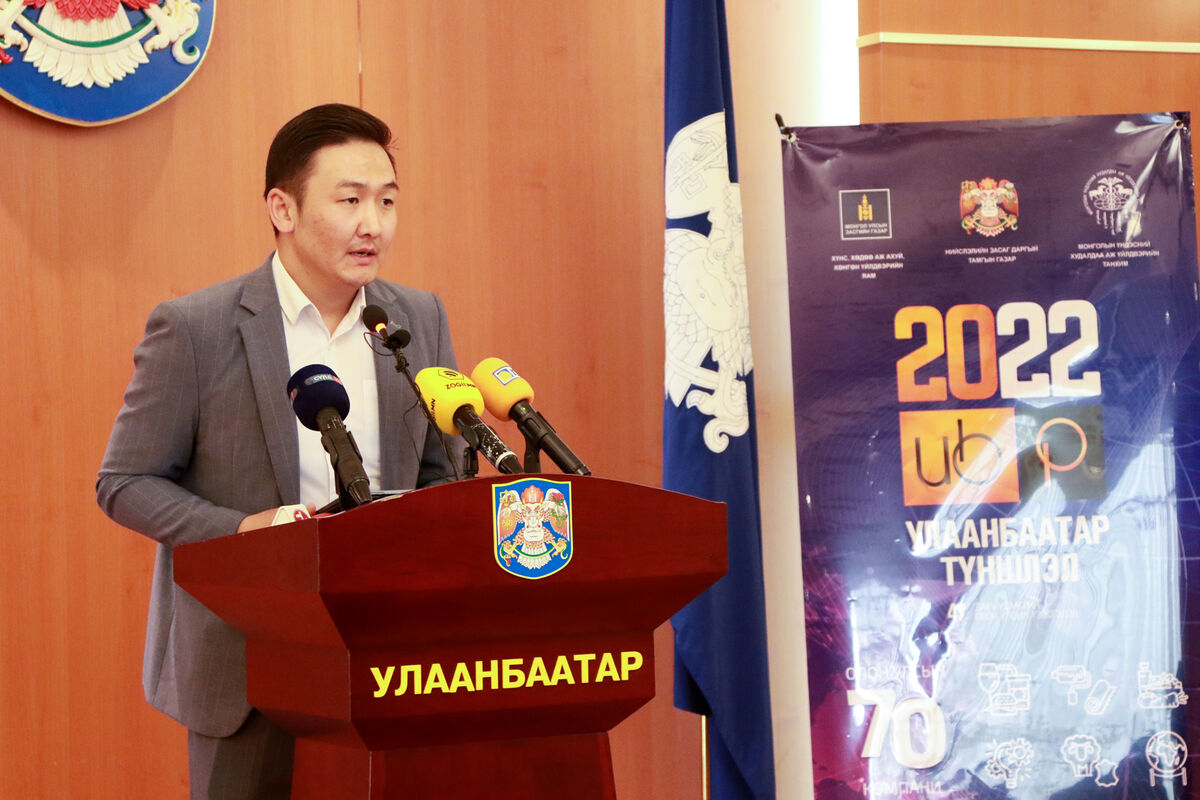 Ulaanbaatar Partnership International Trade fair will be co-organized by the Ministry of Food, Agriculture and Light Industry, the Governor's office of the Capital city, and the Mongolian National Chamber of Commerce and Industry. The trade fair will open today, and will continue until September 25 at the Misheel Expo Exhibition & Convention Centre.
Director of Exhibition department at the Mongolian National Chamber of Commerce and Industry (MNCCI) Ch. Battulga gave information on the trade fair. He said: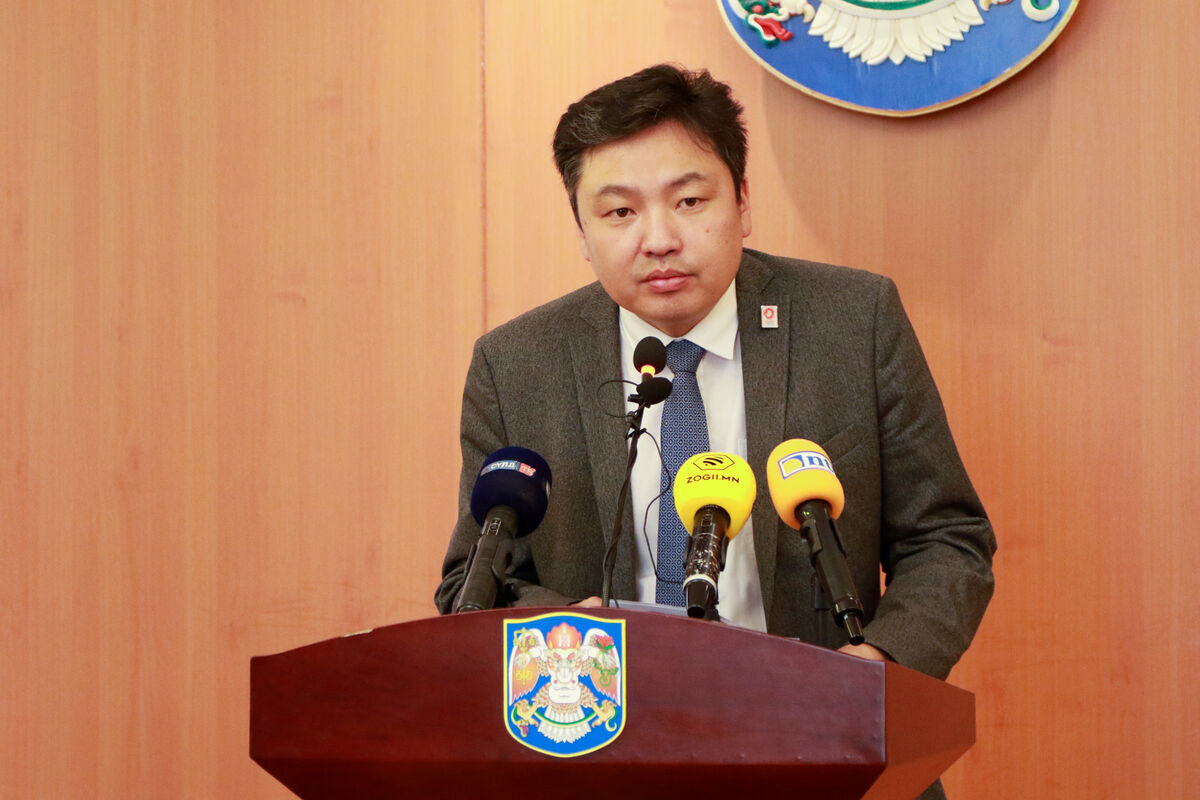 - This fair is traditionally held every autumn. More than 70 companies and enterprises from the Republic of Belarus, Malaysia, the Russia Federation, and Taiwan will participate in this year's fair. The products of these enterprises, food, agricultural products, equipment, drugs, pharmaceutical products, education, transport logistics, banking, and finance services will be introduced to Mongolian consumers. More than 30 domestic companies will participate in the trade fair. Moreover, the Mongolia-Russia Business Forum and the Mongolia-Belarus Business Forum will be held on on September 22 and September 23 respectively. The purpose of the trade fair is to present commodity products and services of domestic and foreign enterprises promoting their business between interested parties. During the Ulaanbaatar Partnership Trade Fair, business meetings like B2B, consultations will be organized.
More than 100 domestic and foreign entities are participating with the following goods, products, and services.
• Food and food products
• Light industry sector
• Medical and health products
• Construction, building materials, small equipment
• Information technology
• Banking and financial and business consulting services
• New technologies and innovations
The 47th annual trade fair will be opened today at 15:00 at Misheel Expo Exhibition & Convention Centre.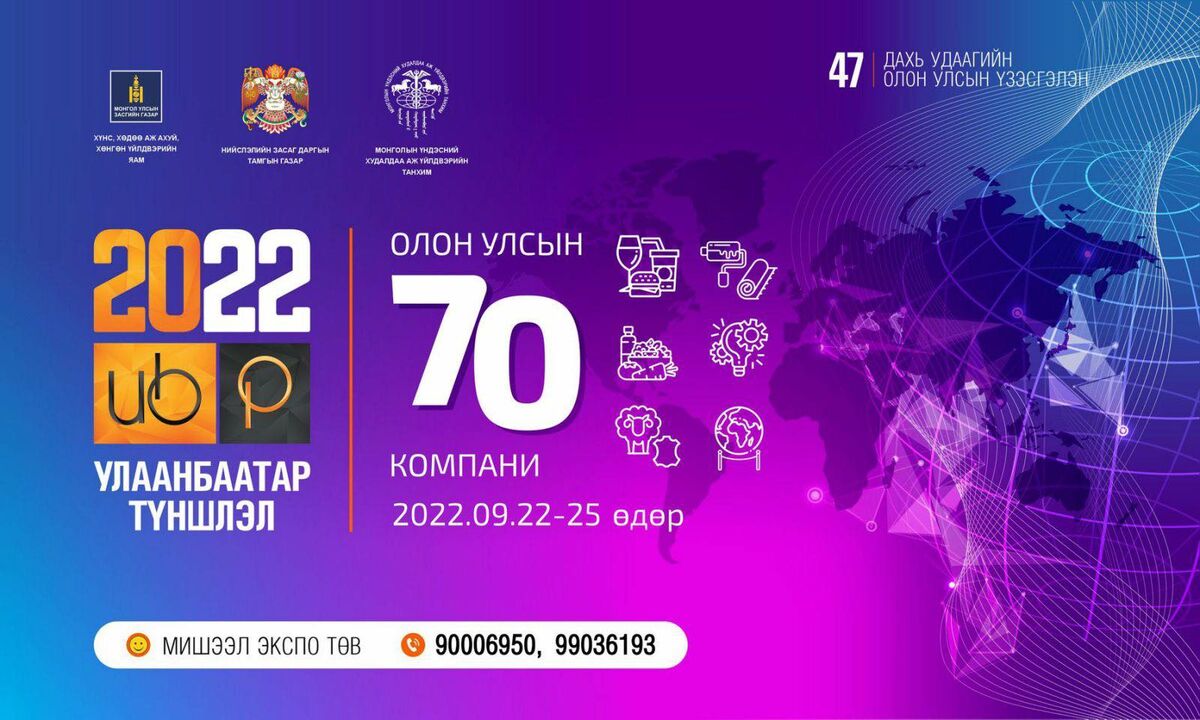 CAPITAL CITY TRAINING, RESEARCH, AND PUBLIC RELATIONS AGENCY